Lilian Tsourdi (E.)
Evangelia (Lilian) Tsourdi is a tenured senior-level Assistant Professor and Dutch Research Council grantee at the Law Faculty of Maastricht University and the Maastricht Centre for European Law, as well as a visiting professor at Sciences Po Paris (since 2016). She has received three prestigious research grants as Principal Investigator: a Marie Skłodowska-Curie Individual Fellowship by the European Commission and a VENI and a Hestia grant by the Dutch Research Council (NWO). Lilian is member of the Editorial Board of the International Journal of Refugee Law published by Oxford University Press and of the coordination team of the Academic Network for Legal Studies on Immigration and Asylum in Europe, the 'Odysseus Network'. She is also a Senior Research Associate of the Refugee Law Initiative (RLI) at the University of London and a Fellow of McLaughlin College at York University in Toronto. Lilian is a current member of the Maastricht Young Academy (2020-2024), and further contributes to university life through membership in a number of university-wide and faculty committees, e.g. chair of the working group responsible for implementing the review of the European Law School Master at the Law Faculty (2021), member of the university-wide Recognition and Rewards Committee (subfield: research) (since 2020), and of the Law Faculty Library committee (2022-2024). She obtained her PhD from the Law Faculty and the Institute for European Studies of the ULB (December 2016). 
Lilian previously held academic positions at the Refugee Studies Centre of the University of Oxford (Departmental Lecturer), the Law Faculty (Max Weber Postdoctoral Fellow) and the Migration Policy Centre (Research Associate) of the European University Institute (EUI), the Institute for European Studies of the Université libre de Bruxelles (Research Associate), and the Centre Charles De Visscher for International and European Law of Université catholique de Louvain (Research Associate). Lilian also previously worked as an advisor for a Member of the European Parliament, as consultant for civil society organisations (ICMC, ILGA-EUROPE), as Policy and Advocacy assistant (CCME), and interned with the European Council on Refugees and Exiles (Brussels) and the Greek Council for Refugees (Athens).
Her research interests lie at the intersection of EU Law, Public International Law, and public policy/administration with a focus on human rights, asylum, migration, and governance theories. Lilian combines legal analysis with empirical qualitative research methods. She has published her research widely in the form of books, book chapters and international peer reviewed journals e.g. Common Market Law Review, Human Rights Law Review, European Constitutional Law Review, German Law Journal, European Journal of Risk Regulation, International Journal of Refugee Law, Refugee Survey Quarterly, European Papers. She has co-edited a Research Handbook Research Handbook on EU Migration and Asylum Law (lead editor with P. De Bruycker, Edward Elgar, in production and forthcoming in December 2022), a book Exploring the boundaries of refugee law: current protection challenges (co-editor with J.P. Gaucci and M. Giuffré, Brill 2015), and three special journal issues (Refugee Survey Quarterly 2016; Maastricht Journal on European and Comparative Law 2017; European Papers 2022). Her monograph on the constitutional foundations and administrative governance of the EU asylum policy is forthcoming in Oxford University Press.
At UM, Lilian is co-supervising 4 doctoral projects (Westerveel since 2020, Halilovic since 2020, De Leo since 2021, and Peerboom since 2022), and officially appointed as member of the doctoral advisory committee of one doctoral project at the University of Ghent (since 2018) which is about to be completed.  She also regularly undertakes consultancy for EU institutions (e.g. co-authored study on the EU's Approach to Migration in the Mediterranean for EP's LIBE Committee, 2021, 225p.) and international and non-governmental organisations (e.g. UNHCR, ECRE, ICMC, CCME, ILGA-Europe) and has contributed to the European Union Agency on Asylum Training Curriculum as a member of the EASO Reference Group on behalf of the Odysseus Academic Network.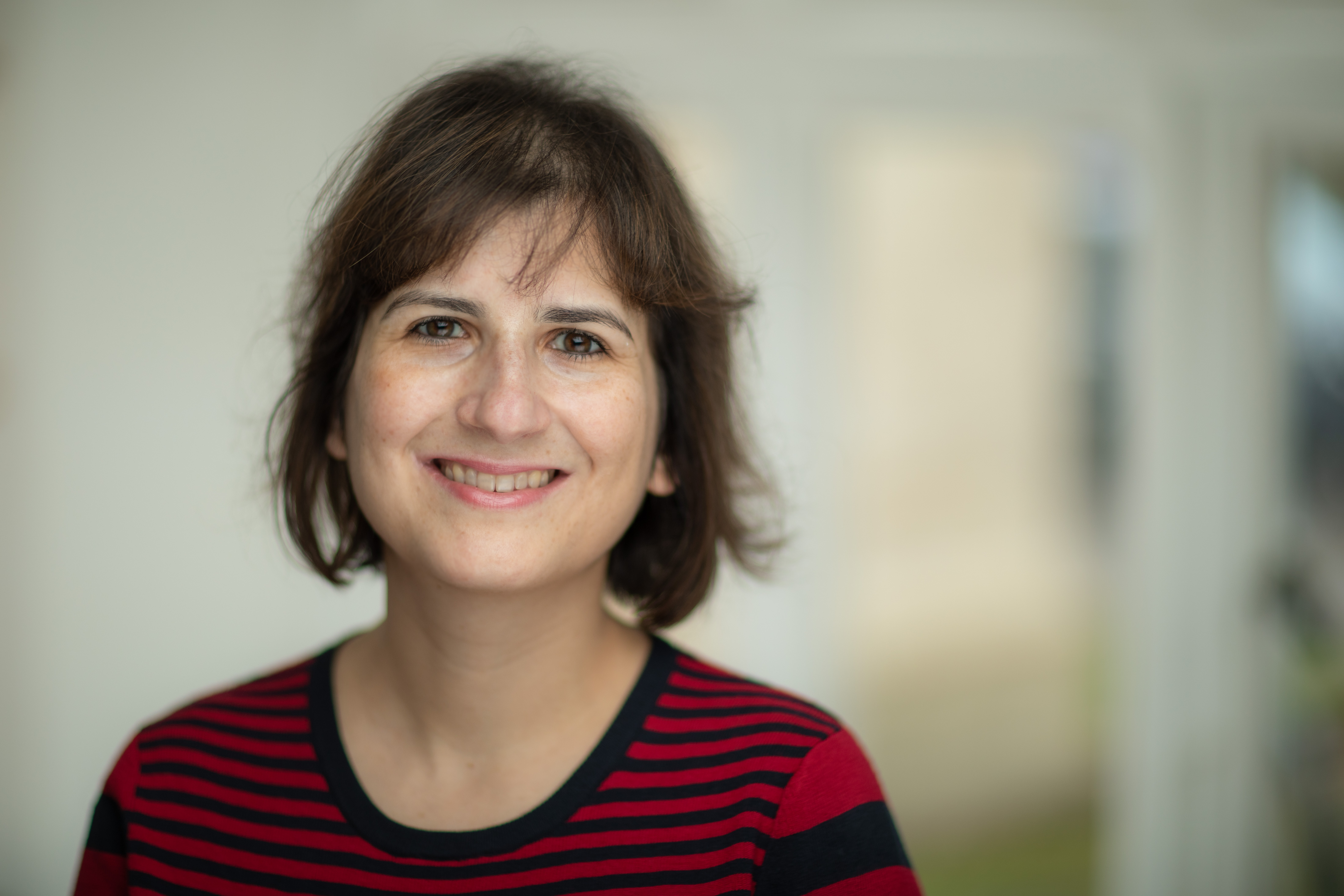 Lilian Tsourdi (E.)
Internationaal en Europees recht
Faculteit der Rechtsgeleerdheid