Dr S. Giselbrecht
Dr. Stefan Giselbrecht graduated from the University of Saarbrücken, Germany, with a Diploma in Biology. He did his doctorate at the Institute of Microstructure Technology (Technical University of Karlsruhe, now Karlsruhe Institute of Technology, KIT, Germany) and the Institute of Medical Engineering and Biophysics (Research Center Karlsruhe, now KIT) under the supervision of Professor Volker Saile and received his Ph.D. degree from the Department of Mechanical Engineering.
From 2007 to 2014 he headed the research group 'Biomimetic Microdevices' at the Institute for Biological Interfaces-1 at KIT. Since 2014, he works at MERLN Institute for Technology-Inspired Regenerative Medicine and is appointed Assistant Professor at the Faculty of Health, Medicine and Life Sciences of University Maastricht.
Dr. Stefan Giselbrecht is particularly interested in developing new and innovative micro-and nanotechnologies to create complex artificial microenvironments for three-dimensionally (3D) cultured cells. He is co-inventor of the SMART-technology (Substrate Modification And Replication by Thermoforming) and has a long-term expertise in producing film-based biomedical microdevices, based on various functionalization methods and microscale thermoforming.
Research
The ability to design, fabricate and (bio-)functionalize devices, which offer a possibility to maintain, manipulate or control cells, is crucial for understanding mechanisms underlying a particular cellular function. Exploring the design principles found in nature, we apply these insights to engineer new complex microfluidic in vitro platforms, based on cell-responsive biomaterials and latest surface functionalization techniques, to mimic spatiotemporal aspects of the intricate relationship between cells and their microenvironment. The ultimate goal of mimicking particular components of the native environment of (stem) cells, developing tissues or even multicellular organisms in a defined spatiotemporal context, is the ability to regulate cell fate, differentiation outcomes, pattern formation, and morphogenesis in vitro.
Selected Scientific Publications
Samal P, Maurer P, van Blitterswijk C, Truckenmüller R, Giselbrecht S. A New Microengineered Platform for 4D Tracking of Single Cells in a Stem‐Cell‐Based In Vitro Morphogenesis Model. Advanced Materials, 2020, 32, 1907966, https://doi.org/10.1002/adma.201907966
Samal, P., van Blitterswijk, C., Truckenmüller, R., Giselbrecht, S. Grow with the Flow: When Morphogenesis Meets Microfluidics. Advanced Materials, 2019(0), 1805764, http://dx.doi:10.1002/adma.201805764
Waterkotte B, Bally F, Nikolov PM, Waldbaur A, Rapp BE, Truckenmüller R, Lahann J, Schmitz K, Giselbrecht S. "Biofunctional Micropatterning of Thermoformed 3D Substrates." Advanced Functional Materials, 2014, 24, 442–450.  http://dx.doi.org/10.1002/adfm.201301093
Altmann B, Löchner A, Swain M, Kohal RJ, Giselbrecht S, Gottwald E, Steinberg TH, Tomakidi P. "Morphogenesis of 3D cultured primary human osteoblasts discriminates static from biomechanical fluid flow growth conditions." Biomaterials, 2014, 35, 3208–3219.  http://dx.doi.org/10.1016/j.biomaterials.2013.12.088
 Giselbrecht S, Rapp BE, Niemeyer CM, "The Chemistry of Cyborgs—Interfacing Technical Devices with Organisms." Angewandte Chemie International Edition, 2013, 52, 13942–13957.  http://dx.doi.org/10.1002/anie.201307495
 Neuzil P, Giselbrecht S, Länge K, Huang TJ, Manz A. "Revisiting lab-on-a-chip technology for drug discovery." Nature Reviews Drug Discovery, 2012, 11, 620–632.  http://dx.doi.org/10.1038/nrd3799
 Giselbrecht S, Reinhardt M, Mappes T, Börner M, Gottwald E, van Blitterswijk C, Saile V, Truckenmüller R. "Closer to Nature–Bio-inspired Patterns by Transforming Latent Lithographic Images." Advanced Materials, 2011, 23, 4873–4879.  http://dx.doi.org/10.1002/adma.201102759
 Scharnweber T, Truckenmüller R, Schneider AM, Welle A, Reinhardt M, Giselbrecht S. "Rapid prototyping of microstructures in polydimethylsiloxane (PDMS) by direct UV-lithography." Lab on a Chip, 2011, 7, 1368–1371.  http://dx.doi.org/10.1039/C0LC00567C
 Truckenmüller R, Giselbrecht S, Rivron N, Gottwald E, Saile V, van den Berg A, Wessling M, van Blitterswijk C. "Thermoforming of Film-Based Biomedical Microdevices." Advanced Materials, 2011, 23, 1311–1329.  http://dx.doi.org/10.1002/adma.201003538
Research ID: H-2174-2013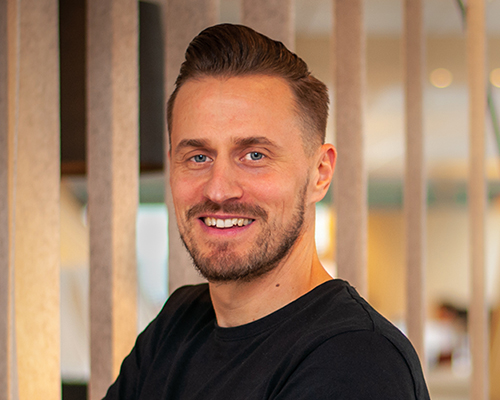 Dr S. Giselbrecht
Division Instructive Biomaterials Eng
Institute MERLN
Fac. Health, Medicine and Life Sciences