Research institutes
Clinical Psychological Science
The Department of Clinical Psychological Science (CPS) is one of the four departments within the Faculty of Psychology and Neuroscience (FPN). CPS is involved in research and education in abnormal and clinical psychology. The common ground of CPS members is the experimental approach to the study of psychopathology.
Fast facts
many senior staff members have received NWO Veni, Vidi, Vici grants
focus on abnormal / clinical psychology and experimental psychopathology
around 80 staff, including full, associate and assistant professors, Ph.D. students, and support
close collaboration with clinical partners
led by Prof. Anita Jansen
Research
Researchers within EPP focus on a broad range of psychopathological conditions in adults, adolescents, and children. Research ranges from fundamental lab studies in clinical and non-clinical individuals for the investigation of basic mechanisms to applied research evaluating the effects of psychological interventions. EPP contributes to both an improved scientific understanding of psychopathology and to improvements in clinical practice like diagnostics and intervention.
Education
Staff members play a large role in the abnormal / clinical psychology parts of the bachelor curriculum of the Bachelor in Psychology and several other master's programmes, including Health and Social Psychology, Psychology and Law, Forensic Psychology, and the Psychopathology specialisation in the Research Master. A large proportion of the staff are also responsible for the master's programme Geestelijke Gezondheidkunde (GGK) / Mental Health curriculum at the Faculty of Health, Medicine and Life Sciences.
Research focuses on:
anxiety disorders
depression
somatic symptom disorder (in particular pain disorder)
sexual disorders
eating disorders and obesity
forensic psychopathology (e.g., antisocial personality disorder)
legal psychology
Long-term insomnia sufferers are not less alert behind the wheel. At least, not behind the wheel of a real car.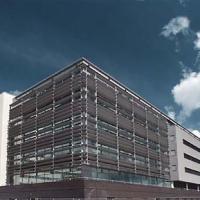 Clinical Psychological Science
+ 31 43 388 1972
d.vanderschuren@maastrichtuniversity.nl