Now@UM

Events
We are very excited to announce that we will be kicking off our weekly events this week: UnliMited-Students' Cosy Corner. From Wednesday 4 October 2023 onwards, you are more than invited to join us at Kaleido | Tapijn Z from 16:00 to 18:00 every Wednesday! Drop-by at any time to have a coffee or tea...

Find out more about one of the most international universities in Europe, experience our unique approach to teaching and immerse yourself in your programme of choice.

Op 10 oktober 2023 gaan wij graag in gesprek met jou! Help jij ons verschillende taboes te doorbreken? Praat dan met ons over vrouwengezondheid.
More event items
Photo gallery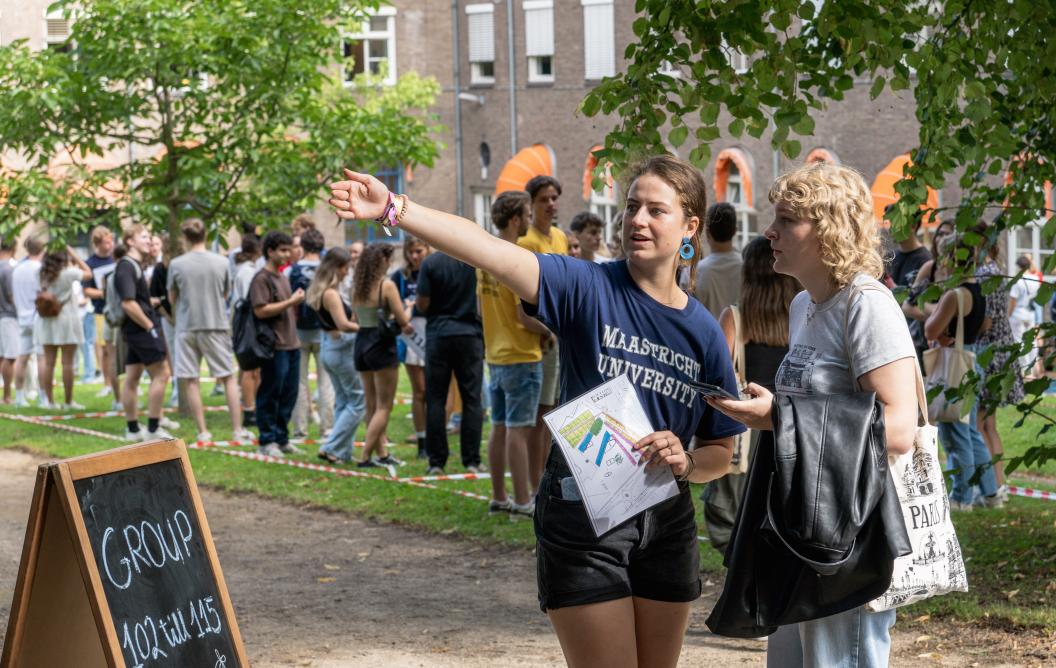 INKOM 2023 – an overview
Once again, Workgroup INKOM realised a fantastic introduction week full of exciting events, where participants got to know Maastricht and their fellow students.
 
Prospective students could join cultural workshops, city walks, an open-air cinema and workouts at the University Sports Centre (USC). On Wednesday, John Tana took the stage, and on Tuesday and Friday, the programme ended with a smashing party at the MECC, with performances by various artists such as Lucas & Steve. A great start to student life!
Photos by Nils Backes
Video: New therapy to combat demyelinating and neurodegenerative disorders
In this video, PhD'er Melissa Schepers (Maastricht University, Hasselt University, EURON) tells about her research to find treatment for progressive MS and other neurodegenerative disorders, about the impact of this research, her drive, the collaboration within MHeNs and what steps she expects in near future.  
This video is part of the video series 'Get to know MHeNs in 5 studies', by the School for Mental Health and Neuroscience (MHeNs).
UMagazine
The UMagazine offers insight into the key developments and achievements in education and research at Maastricht University. The magazine is printed three times a year, in February, June and October.
The June edition includes a portrait of Liesbeth Lijnzaad, endowed professor of the Practice of International Law. She was the first woman in the Dutch Ministry of Foreign Affairs to be appointed Legal Adviser, the chief civil servant in its International Law department. She relished negotiating between parties at a global level. Now she serves as a neutral arbiter in another international legal setting, as a judge at the Tribunal for the Law of the Sea in Hamburg. Here she discusses the secret to successful negotiation, a feminist interpretation of international law, and the Scout Movement.
This year saw the start of the new and improved English-language track of the bachelor's in Medicine. Programme coordinator Sylvia Heeneman explains the changes. 

Graduates Husam Abdelqader and Mane Minasyan talk about finding jobs in Maastricht partly thanks to the honours programme FSE@work. The programme makes an important contribution to the retention of international students in the region.
Fred Zijlstra, professor of Work and Organisational Psychology, is set to retire this year. How does he look back on his career? What is his take on current developments in his field? And how can we, as a society, best organise work—now and in the future? "We have to change the work, not the workers."
For her PhD Lea Beiermann, supervised by Cyrus Mody, studied the role of amateur microscopists in the 19th century—an excellent example of citizen science.
This time, Soul Kitchen offers a peek into the kitchen of Alice Pan, born in the United States to Taiwanese parents. Drawing on her holistic view of life, she embraces the Ayurvedic style of cooking. And alumni Carolin Muschalik and Lukas Figge packed their bags for a global adventure, contributing to sustainability projects around the world.
Read about all this and more in the June issue of UMagazine!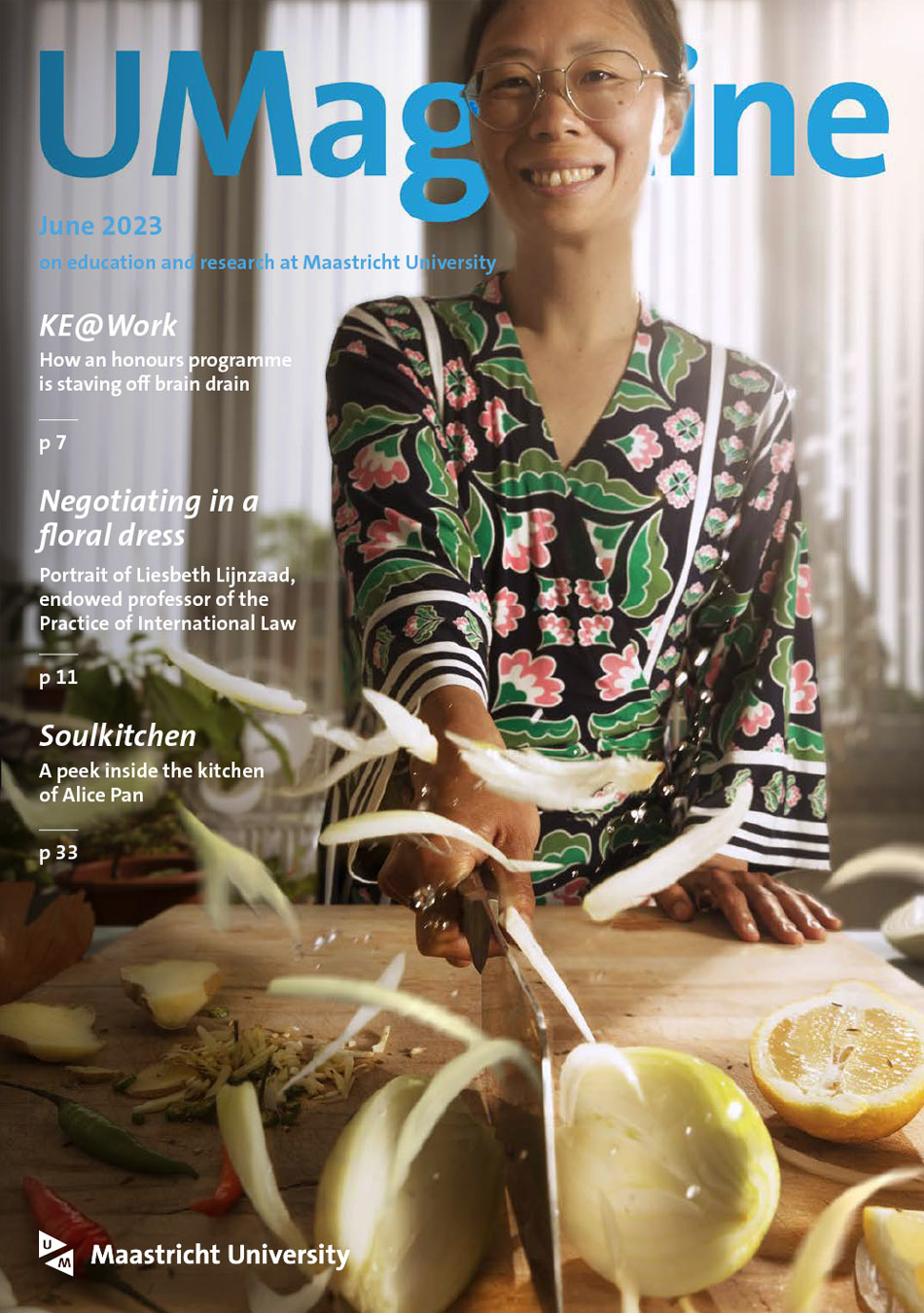 You can download the latest edition of the UMagazine (PDF) here.
The next issue will be published on 12 October 2023