Now@UM
Collaboration Research School MHeNs (FHML) with NIMHANS

Research School MHeNs (FHML) has formally ratified its close collaboration with India's National Institute of Mental Health and Neurosciences (NIMHANS). A delegation from Bangalore visited Maastricht earlier this week to sign the required signatures.
 
NIMHANS is a prestigious institute and the collaboration offers MHeNs the opportunity to strengthen research lines in many areas. For example, through the Indian institute, the Department of Ophthalmology can use and help develop AI programmes that can quickly detect abnormalities in the eye. In India, the use of AI within healthcare is of national importance, due to the long distances people in rural India have to travel to the nearest hospital.
Events
We are very excited to announce that we will be kicking off our weekly events this week: UnliMited-Students' Cosy Corner. From Wednesday 4 October 2023 onwards, you are more than invited to join us at Kaleido | Tapijn Z from 16:00 to 18:00 every Wednesday! Drop-by at any time to have a coffee or tea...

In this UM-wide dialogue session we will reflect on our partnerships and activities at all levels.

Studium Generale | Human Rights Lecture
Prof. Antoine Buyse
Professor of human rights from a multidisciplinary perspective, director Netherlands Institute of Human Rights, Utrecht University
More event items
Photo gallery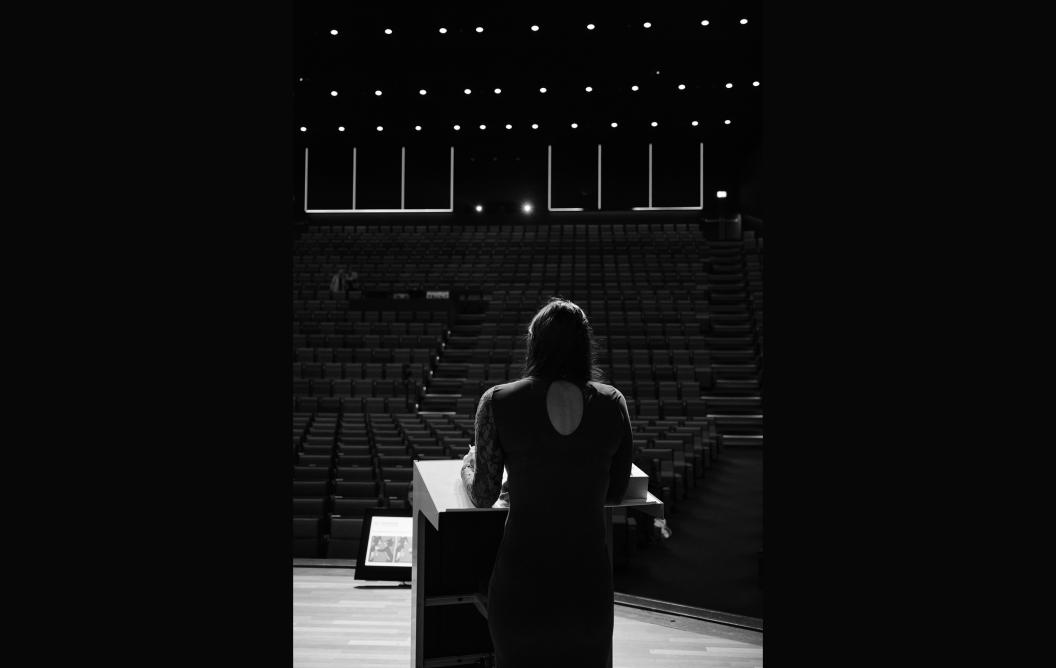 Behind the scenes: FPN Graduations 2023
The graduation ceremonies are one of the landmark events in the study careers of our students. At the Faculty of Psychology and Neuroscience (FPN) we always look forward to November, to proudly celebrate our new graduates together with their loved ones. Here are some behind the scenes images of the FPN graduation ceremonies.
Click on the icon to watch the whole series

Photos by Thom Frijns
Video: Contribute to animal assisted therapy for burnout
As a result of increasing stress in the workplace, recent studies have shown that millions of people around the world suffer from burnout. Thus, creating a strong need for researchers to find creative solutions to decrease work-place stress. This urgent problem has caught the attention of a group of Master students who have decided to tackle this problem head on, with hopes of improving the mental health of workers in the Netherlands. 
The project by Zain Gangaram and his team aim to provide the experimental evidence needed to better understand the working mechanisms of burnout, and assess the response rates of burnt out individuals to animal assisted therapy. Watch the video and learn more about it!
UMagazine
The UMagazine offers insight into the key developments and achievements in education and research at Maastricht University. The magazine is printed three times a year.
The October edition includes a portrait of Klasien Horstman, professor of Philosophy of Public Health. Born and raised in the Drenthe peatlands, she was the first in her family to attend university. The common thread in her work and research is social inequality. She is irritated by the patronising lifestyle interventions imposed top-down on groups that have been epidemiologically classified as high risk. "The 'live-healthily' discourse doesn't sit well with me." A discussion about freedom of thought, linking citizens' knowledge with academic insight, and the importance of the local snack bar.
Can neurofeedback help police recruits become more psychologically resilient? In its search for an answer, the Special Intervention Service of the Central Unit of the Netherlands Police approached Andreas Bressler, PhD candidate in cognitive neuroscience. His research focuses on improving emotion regulation and attention through neurofeedback techniques. "This is the first study in the world to examine how neurofeedback can support people operating in high-performance situations."
Jan van den Berg, professor of Plant Envirogenetics, is a man on a mission. "It's clear that we can't continue to exploit the Earth as we have been doing. The future of food is plant-based. In times of global warming, we want to find out how we can grow food in a responsible and sustainable way. We study plant genetics as well as growing conditions and the post-harvest journey of vegetables, including packaging, processing and storage. We're looking at the whole chain."
Nozizwe Dube's life reads like a novel. The 27-year-old was born in Zimbabwe and, at the age of 14, was reunited with her refugee mother in Belgium. Determined to fight injustice, she became the chair of the Flemish Youth Council within just a few years. She is now a PhD candidate at the Faculty of Law and one of the "Faces of Science" in the Netherlands.
Lynn van Vugt studied NEETs: young people who are Not in Education, Employment or Training, and are difficult to engage. Her PhD research, supervised by Mark Levels, produced eye-opening findings that point to the need for a new policy approach.
This time, Soul Kitchen offers a peek into the kitchen of Alexx Allen-de Rijk, born in the United States and partly raised in England. There she fell in love with the AGA cooker. As for alum Dajo Sanders, after studying Human Movement Sciences, he pursued a career in professional cycling. He is now a trainer/coach for one of the world's best teams, INEOS Grenadiers.
Read about all this and more in the October issue of the UMagazine!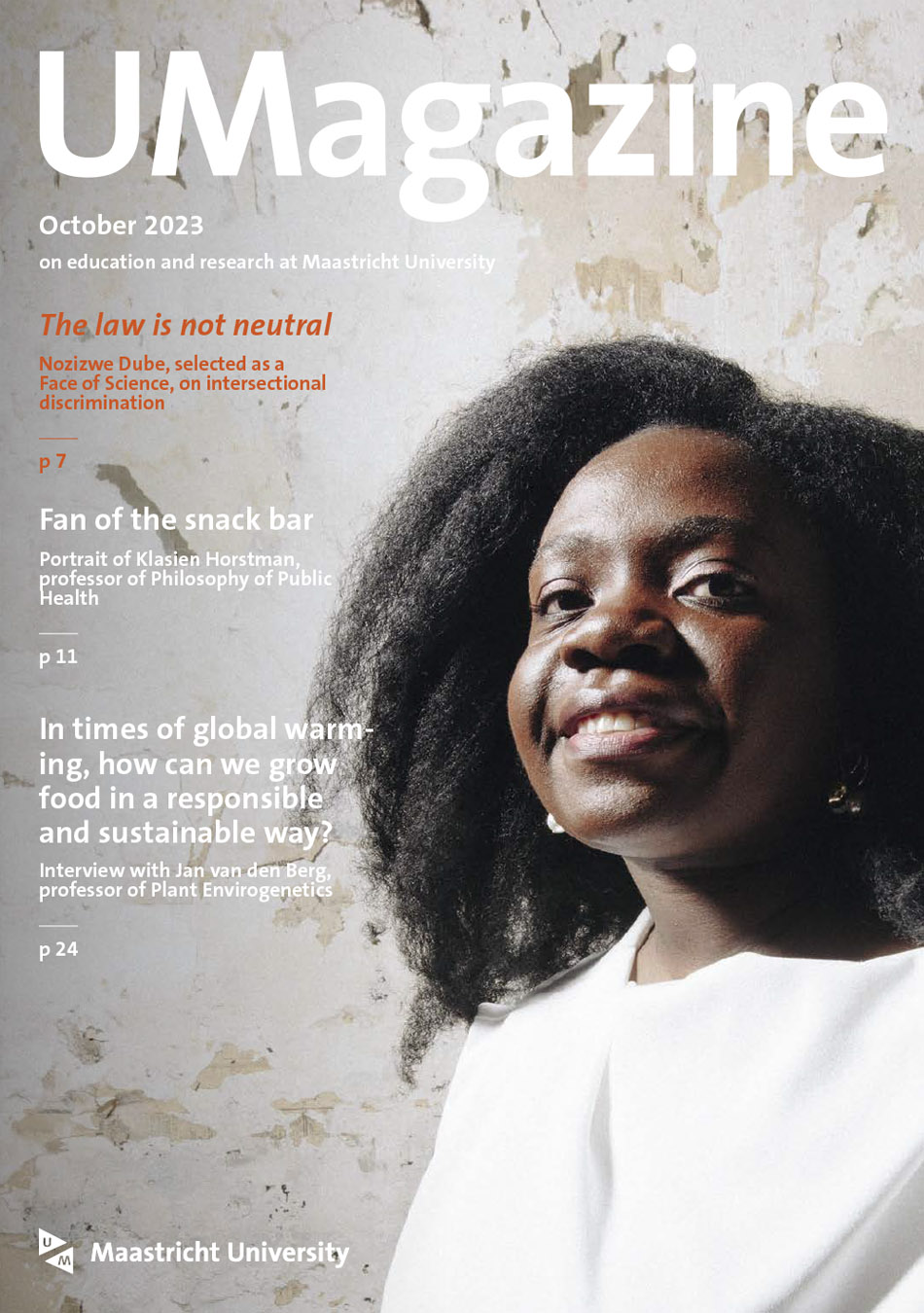 Download the latest edition of the UMagazine (PDF) here.
The next edition will be published on 21 February.