Working together to build new circular value chains
Setting up a new value chain from agro to chemistry is a challenge Brightlands Chemelot Campus in Geleen and Brightlands Greenport Campus in Venlo are currently working on together. The European-funded research project "Doing more with lignin" brings together six partners in the circular value chain. Ranging in size from small to large organizations, these partners use the facilities at both campuses. Given the magnitude of the transition, Bert Kip and Saskia Goetgeluk expect that this project will certainly not be the last crossover effort between both campuses.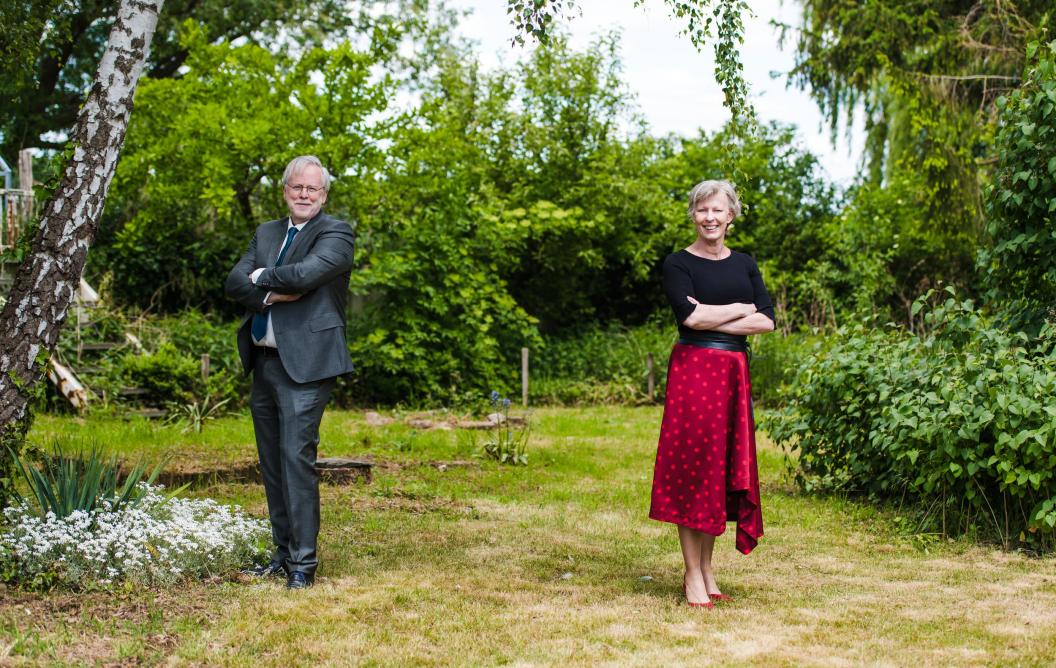 Bert Klip and Saskia Goetgeluk
Saskia Goetgeluk, CEO of Brightlands Campus Greenport Venlo: "We got involved in the project through the campus-based company Bio Treat Center (BTC), a networking and valorisation center that focuses on the circular economy, one of the three main themes at our campus. This campus focuses on making connections between a powerful regional and Euroregional business community of SMEs and other companies and parties involved in research and innovation. During the initial phase of the project, the SME production companies take the BTC approach to providing a reliable supply of renewable and green raw materials. These materials include mushroom compost or roadside grasses, for example. The technical companies affiliated with the Chemelot Institute for Science & Technology (InSciTe) such as Vertoro turn it into crude lignin oil. This product is then made available for sale to other companies.
During the final phase, this sustainable oil is used as a raw material in making physical products, thus 'completing the circle'. This partnership is important for us on both a project and strategic level. We believe that there will be a substantial increase in demand for green raw materials from chemical companies and that the agri-food business community will become a significant supplier in the value chain from agro to chemistry. This is the main reason that BTC built a partnership with InSciTe early on. We expect this relationship to only get stronger."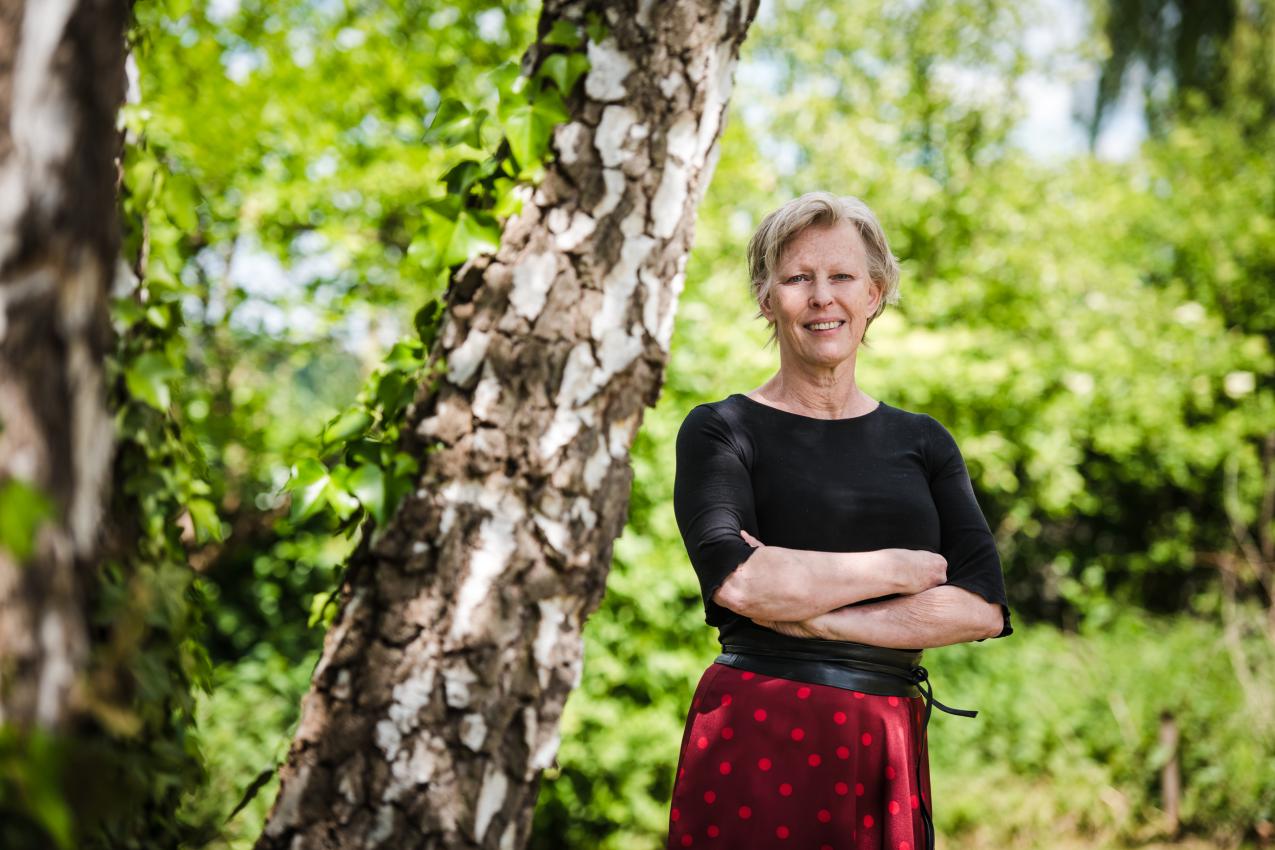 Sustainability transition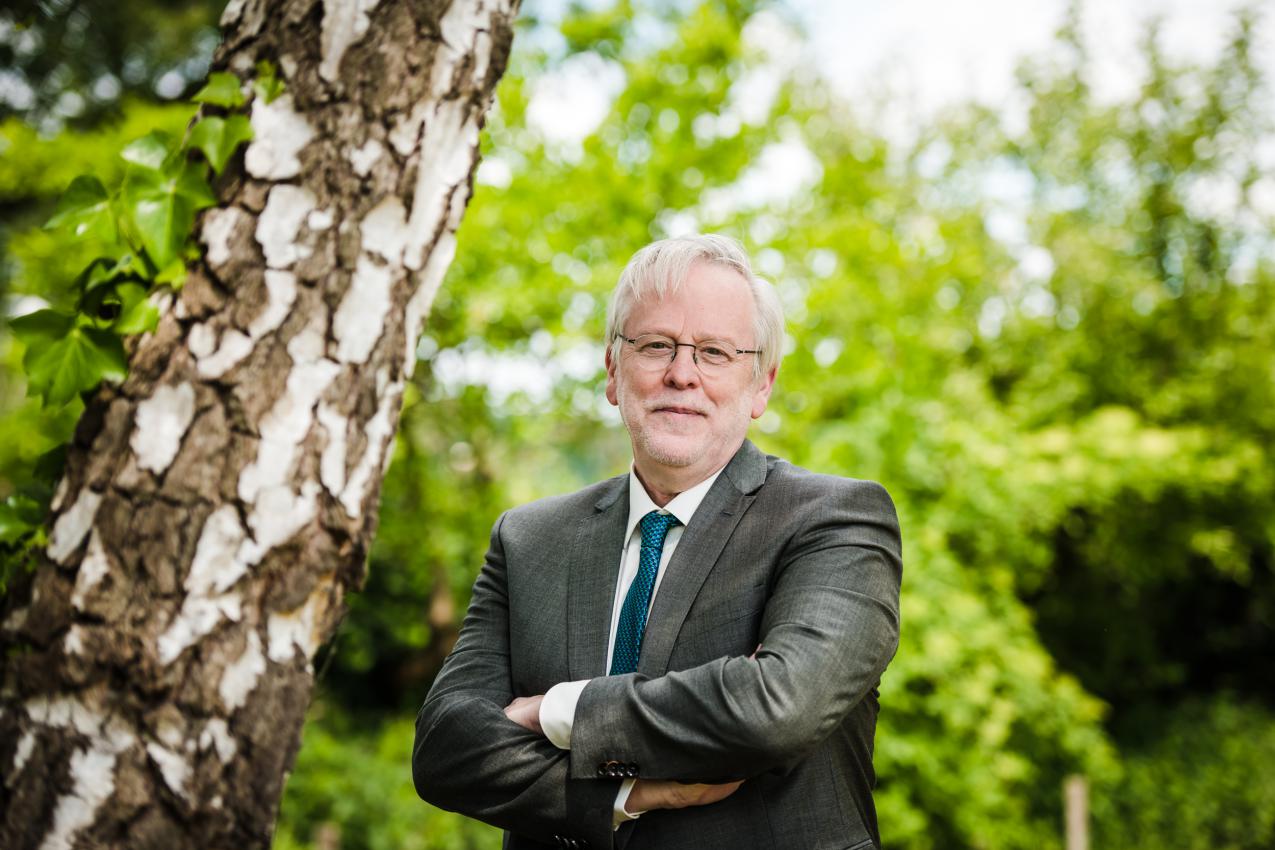 CEO of Brightlands Chemelot Campus Bert Kip emphasizes the important role InSciTe plays in using its connecting position in the ecosystem to accelerate innovation. "Our campus and the Chemelot Industrial Site are situated at the heart of the sustainability transition, and we are in the process of becoming one of the first circular hubs in Europe. Sustainable circular carbon sources originating from biomass and plastic waste are becoming the ultimate raw material sources for the chemical industry. In this regard, 'Doing more with lignin' is an important project to set the trend that is sure to be followed by many more. Our campus is perfectly designed for projects like this.
We were there at the inception of Chemelot InSciTe, together with partners Maastricht University, TU/e and DSM. Investing funds from the province, the campus has applied resources to technical programs to take ideas from universities one step further, getting them to the pilot phase. Being able to scale up from the laboratory phase is crucial, and Chemelot Research Facilities at our campus has invested in a multipurpose pilot plant for this very purpose. InSciTe makes intensive use of this pilot plant. We're so pleased that the Venlo campus has joined these efforts. This is how we bring the source and the processing aspects together in this project, an activity Chemelot InSciTe excels at."
Connecting large and small organizations
The link the project creates between SMEs and larger corporations is crucial in order to take the next steps. Bert Kip: "Major global brand owners such as Unilever, IKEA and Coca-Cola are eager to use increasing amounts of circular materials. The market is currently in a transitional phase, but it's hard for small entrepreneurs to finance this expensive development step." Saskia Goetgeluk: "This is a particularly big issue for our SMEs; it means major investments. The clustering at the campus to form partnerships puts them at an advantage. We also link them to these corporate enterprises, creating a new value chain in which we connect small and large organizations to one another. We can learn from each other and this is how we ensure we all gain from it; for me, this is where the connection lies."
We need each other
Bert Kip: "This is how we strengthen one another. Even though our campuses have the same objectives, in a way, we are still from different planets. Venlo mainly got its start from the SME environment, whereas Geleen owes its beginnings primarily to the corporate side. We need each other. Around 20 years ago, a company like DSM had its own large R&D department, but these days, we are seeing the innovations coming from tech startups, often originating in an academic setting. Large corporations need these startups for their innovation activities. Startups in turn need corporations to launch these innovations on the market, as their first customers interested in buying the product at guaranteed terms. We are seeing this happening a lot during this transition." Saskia Goetgeluk: "The circular value chain is going to change completely, and you can only achieve this through partnerships. Our campuses are working to achieve the same goals, so we'll definitely be working together more in the future."
Talent as a distinguishing factor
Both campuses have to contend with competition from other regions. Bert Kip: "Your proposal has to be good; this is where it begins. Some regions offer very attractive incentives which often appeal to companies that really need funding. There's not a lot we can do about this unfortunately. Part of our Brightlands proposition is to offer highly educated, talented individuals. And this doesn't just apply to those with university degrees; we are also organizing this at the senior secondary and higher vocational education (MBO and HBO) levels based on our companies' employment needs."
The Brightlands campus in Venlo is also putting a lot of effort into this. Saskia Goetgeluk: "Having an organization like Brightlands does make a difference. Educational institutions are very familiar with us and our work, which helps us connect students to the professional practice in the region early on in their studies. Our infrastructure fits in perfectly with this and increasingly more education and training courses, such as InSciTe's specialized program for professionals in the biomedical and bio-based fields, are being offered on-site at the campuses. We connect people in the region at every level, from elementary school to university students, and from lifelong-learning students to those originally trained in other fields. We can use all the talent we can get to help shape this sustainability transition."
Also read
Our daily bread is increasingly considered problematic. Gluten sensitivity is a complex phenomenon and while there's nothing wrong with avoiding gluten, it is a serious restriction and not always necessary. Daisy Jonkers and Marlijne de Graaf researched the effect of expecting to consume gluten –...

Nozizwe Dube's life reads like a novel. The 27-year-old was born in Zimbabwe and, at the age of 14, was reunited with her refugee mother in Belgium. Determined to fight injustice, she became the chair of the Flemish Youth Council within just a few years. She is now a PhD candidate at the Faculty of...