Top sport alongside study - cyclist Jordan Habets
Shortly before our interview, Jordan Habets returned from Llorett de Mar in Spain. Not to party wildly there, as you would normally expect from a 21-year-old man, but to train heavily. Jordan has been a promising cyclist for years, working very hard alongside his education to pursue a career in cycling. He passed his bachelor's degree in Medicine without any problems and is now doing the master's degree in Human Movement Sciences. And that too is going well for him alongside all the training and races.
Jordan cycled as early as primary school and started competing at the age of ten. He is now in his twelfth year of racing: "Now I am in the last year of the Promise status, like everyone under 23. The level from the age of 23 is called Elite status. Currently, I ride both Promise and Elite races." At such a young age, where do you get the discipline to train so much? "I come from a cycling family, my father and uncle rode races, my brother and nephews have always cycled. My father still really enjoys going to competitions with me. I just really enjoy my sport, it has taken me to beautiful places. When you get so much satisfaction out of it, you automatically keep it up."
Top cyclist or doctor
Jordan usually trains six or seven times a week, so practically every day.  Little chance to get a taste of student life, then? "You do indeed have to give up something for it. During the cycling season, it is definitely not convenient to go out and party. During my bachelor, I didn't get involved in student associations. I do belong to a student cycling club and I really enjoy that. In the winter, so out of season, you have a bit more time to spend time with friends." Why didn't Jordan immediately move on to the master's programme in Medicine? "In that master's, you do internships of forty hours a week and for me that is not compatible with my sport. That's why I opted for another master's programme. After this, I will take one or two gap years to see if it works out with cycling. If not, I will still do the master's in Medicine."
Ultimate goals
What is the top in cycling? "You have three levels: Continental cycling is the lowest, then you get a small salary. Above that, you can officially turn pro. Within the professional level, you start with Continental, then Pro Tour and above that World Tour. For example, if I wanted to compete in the Amstel Gold Race or the Tour de France, I would only have to be one level up. But then you still have to get into the race selection, so be the best in your team. Yes, that is definitely one of my end goals, riding the Tour one day." Will you get rich as a professional cyclist? "If you are World Tour rider, then you can live off cycling. The same goes for two-thirds of Pro Tour riders. Continental riders like me don't get a real salary in the Netherlands. From what I earn, I could just rent a room and buy groceries. The cycling world is different from the football world in that respect. A cyclist in the world top gets maybe 5 million euros, in football we are talking tenfold."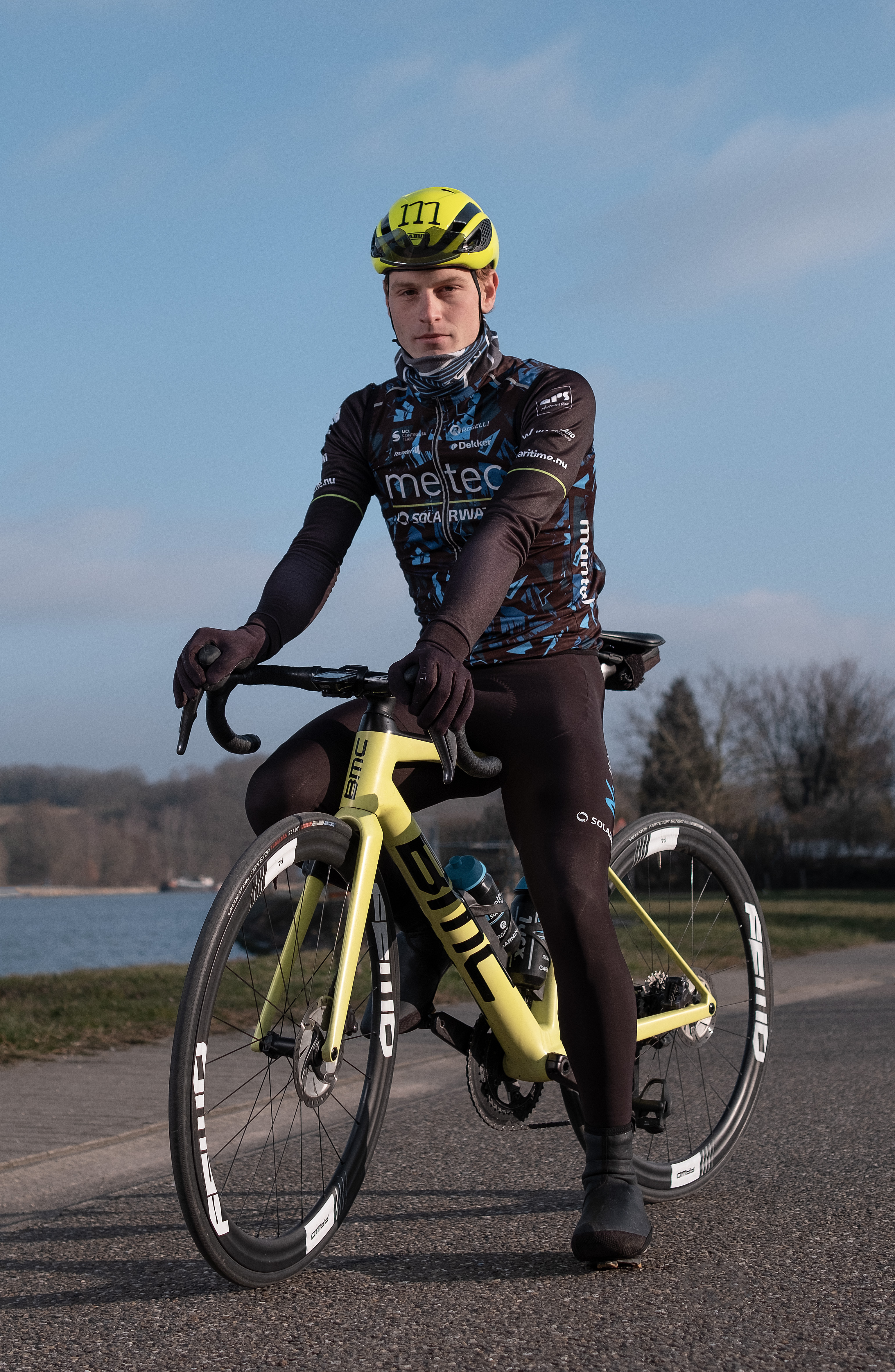 Click here to check out the previous edition of 'Top sport alongside study' with Judith Houtvast.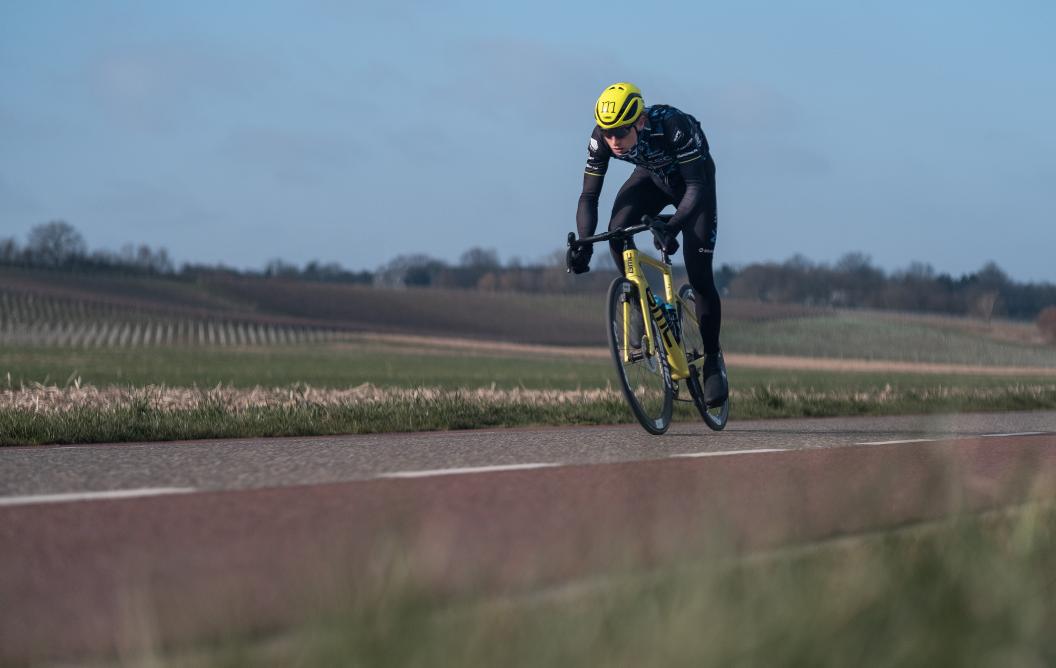 Combining education and sport
"During the bachelor, my education and sport were easy to combine. I enjoy studying and learn easily. If you participate well in the study groups, you do not have to study very much at home anymore. Combining studying with training and competitions was easy to do. I never experienced having to be at UM five days a week. I could always plan everything well and if I had to spend a week abroad, I could arrange it with my study advisor. Everyone was flexible about that. And because I am a registered athlete at UM, in the bachelor's programme I could often ask if I could attend the early morning group. Now, in the master's programme, combining works even better. We have a lot of freedom and self-study, so everything is very easy to plan."
Study or sport first?
"For me, sport comes first, that has always been the case. But at the same time, I want to complete my education well. That can be realized if you communicate on time what you are planning in terms of absence. Make a good schedule and make sure you never fall behind. That is very important."
 
By: Margot Krijnen
Photography: Joris Hilterman