Selection predicts better performance
Before she began her PhD, Sanne Schreurs thought "important people" were standoffish. Then she met her supervisor, Professor Mirjam oude Egbrink. "I was surprised at how sweet and supportive she was." Oude Egbrink: "Sanne has grown enormously as a researcher. I'm proud of that." According to the findings of their research, the selection procedure for Medicine predicts study success and results in better doctors.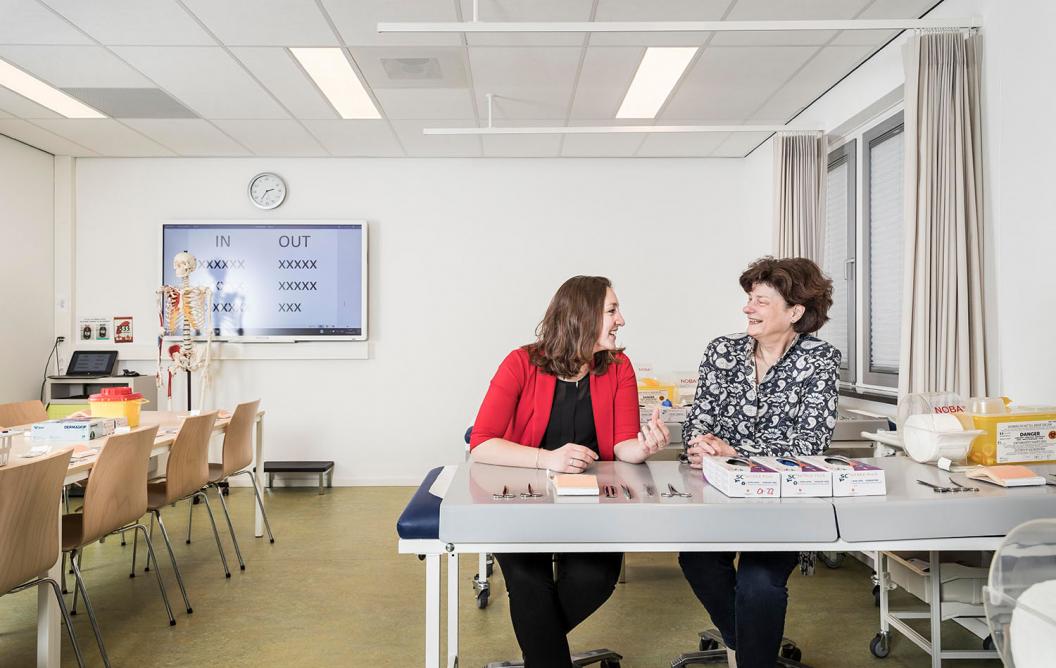 Sanne Schreurs and Mirjam oude Egbrink
It's an eternal debate in the Netherlands: should study programmes with places for a limited number of students choose them through a lottery or a selective admission procedure? Lotteries were replaced by selection procedures in 2017, but it is often unclear whether these procedures actually measure what they intend to measure. What makes a selection procedure valid? In her dissertation 'Selection for medical school: The quest for validity', Schreurs demonstrates that the selection procedure for the Medicine programme in Maastricht predicts study success and probably results in better doctors.
Equal opportunities
Maastricht waited a long time to introduce its selection procedure, Oude Egbrink says. "There was little evidence that selection works. When we eventually implemented it, we wanted to make sure we were using the best method to select the best students." It was a research question ripe for investigation: PhD candidate Schreurs had access to a group of students who were admitted through a selection procedure and a control group who were rejected during the selection procedure but admitted via the central weighted lottery.
The selection procedure for Medicine at UM measures applicants' competences rather than their knowledge. This way, the programme avoids a common pitfall: the risk of exacerbating inequality because some students can afford commercial training, thereby increasing their chances of doing well in a knowledge test. Schreurs: "Our tests cover the competences required of future doctors, including collaboration, empathy and knowledge processing. Using expensive training agencies is pointless, which means we ensure equal opportunity for all students."
Better semi-doctors
Schreurs's results show that the students admitted via the selection procedure outperformed those who were initially rejected. "This holds for knowledge tests, interpersonal competences, and combinations like collaboration and professional behaviour: the types of knowledge and skills you need when talking to patients or consulting with fellow doctors. In the master's programme, the students who were selected were more likely than the other students to receive high grades, and the gap between them only increased as the programme progressed."
Another finding was that the selection procedure is cost effective. The admission lottery is financed by the state, whereas decentralised selection costs the university €139,000 a year. "In the selection group, there was less dropout in the bachelor's phase. Dropouts result in less government funding per student, while the programme costs are virtually unchanged. Moreover, students admitted through the lottery are more likely to retake courses. Selecting students means you avoid these losses, and easily offsets the costs of the selection procedure."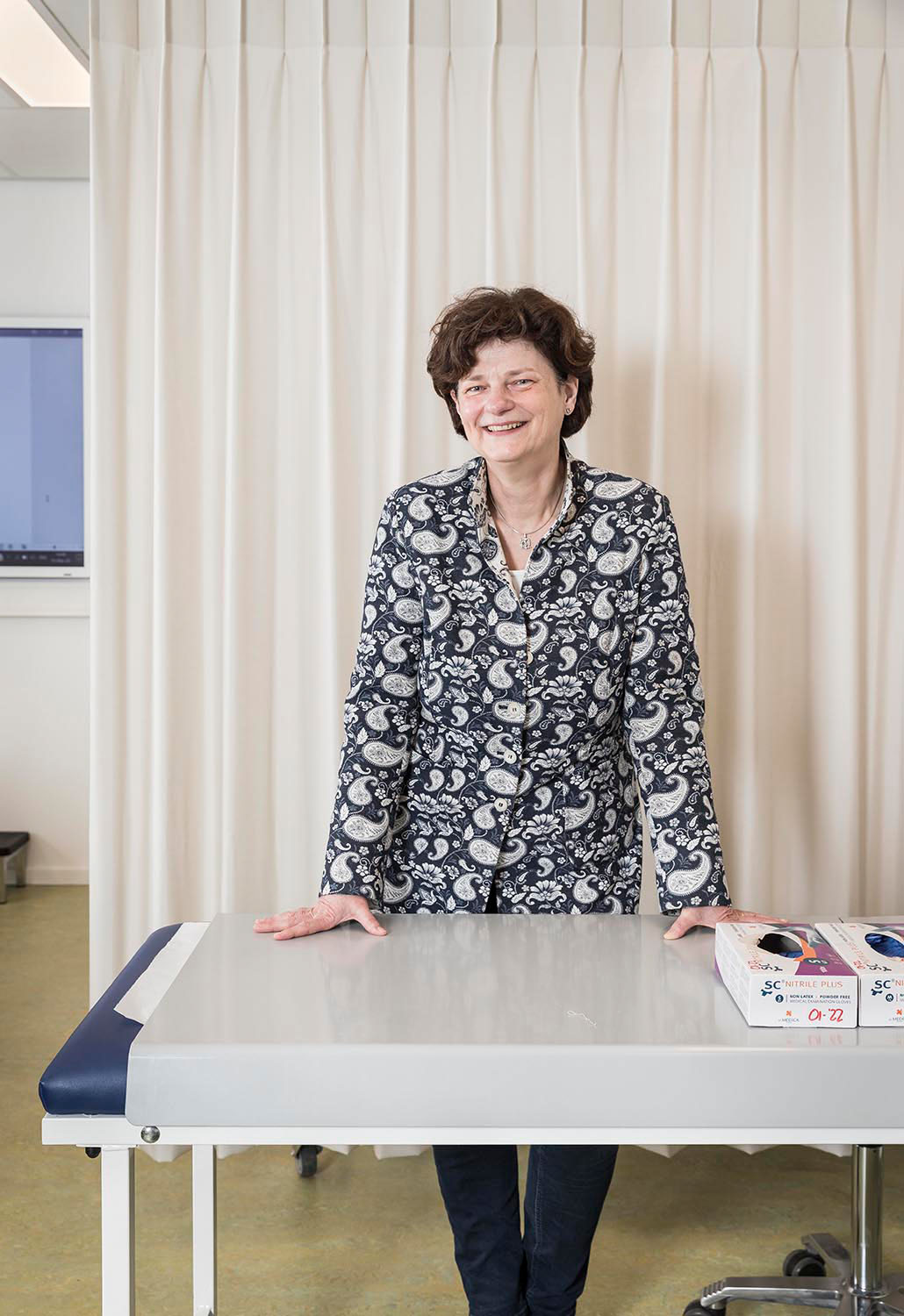 Mirjam oude Egbrink is professor of Implementation of Educational Innovations and scientific director of the FHML Institute for Education. Within the SHE institute, her research focuses on education, with a special interest in the link between educational research and practice.
Schreurs's research demonstrates that the selection procedure used in Medicine measures what it is intended to measure and indeed predicts study success. Does this also result in better doctors? Oude Egbrink: "We hope so, not least because they communicate and cooperate better. These are important requirements in the national plan that describes the learning outcomes for medical training. And complaints about doctors are more likely to concern these competences than a lack of knowledge. Schreurs: "The clincher is that we see the biggest difference in performance at the end of the master's programme—the phase in which students already work as 'semi-doctors' in clinical practice."
To the point
Neither have a bad word to say about working together. "I had to learn a lot at the beginning—including certain competences", Schreurs says. "Maybe we should look at that when we select our PhD candidates too", her supervisor laughs. "Unstructured interviews are indeed a poor selection method for job applications", Schreurs continues. "Seriously though, I come from Psychology and was used to writing these long theoretical treatises. Mirjam is more to the point. I didn't like giving presentations, either, but we tackled that together and it's now going well."
Oude Egbrink learnt a lot from Schreurs about the methodology. The key was that it answered the crucial question as to whether the selection method actually measures what it ought to measure; in this case, particular competences. "That Sanne has grown so much fills me with pride. She's become a good researcher." In turn, Schreurs was surprised by Oude Egbrink. "I'd always found important people to be standoffish. Then you meet Mirjam, who is sweet and supportive in every respect. It's great that she's stayed true to herself."
Teamwork
Both researchers emphasise that they relied on input from co-supervisors Kitty Cleutjens, associate professor at Pathology, and Jennifer Cleland from the University of Aberdeen. Oude Egbrink: "We brainstormed together about the concepts and method. Cleland has a lot of experience in selection research and contributed the international perspective." Schreurs: "Selection procedures are very common worldwide. Admission by lottery is typically Dutch, and unheard of in countries like England or the United States."
Meanwhile, the eternal debate on selection versus lottery has entered a new phase, with politicians calling for the reintroduction of lotteries. The researchers find that a shame. "There's a lack of nuance in the debate. People are talking about expensive selection procedures that don't work without even considering the evidence", Oude Egbrink says. "We've only been using selection for a relatively short time", Schreurs adds. "We should be given time to study how to improve and optimise it."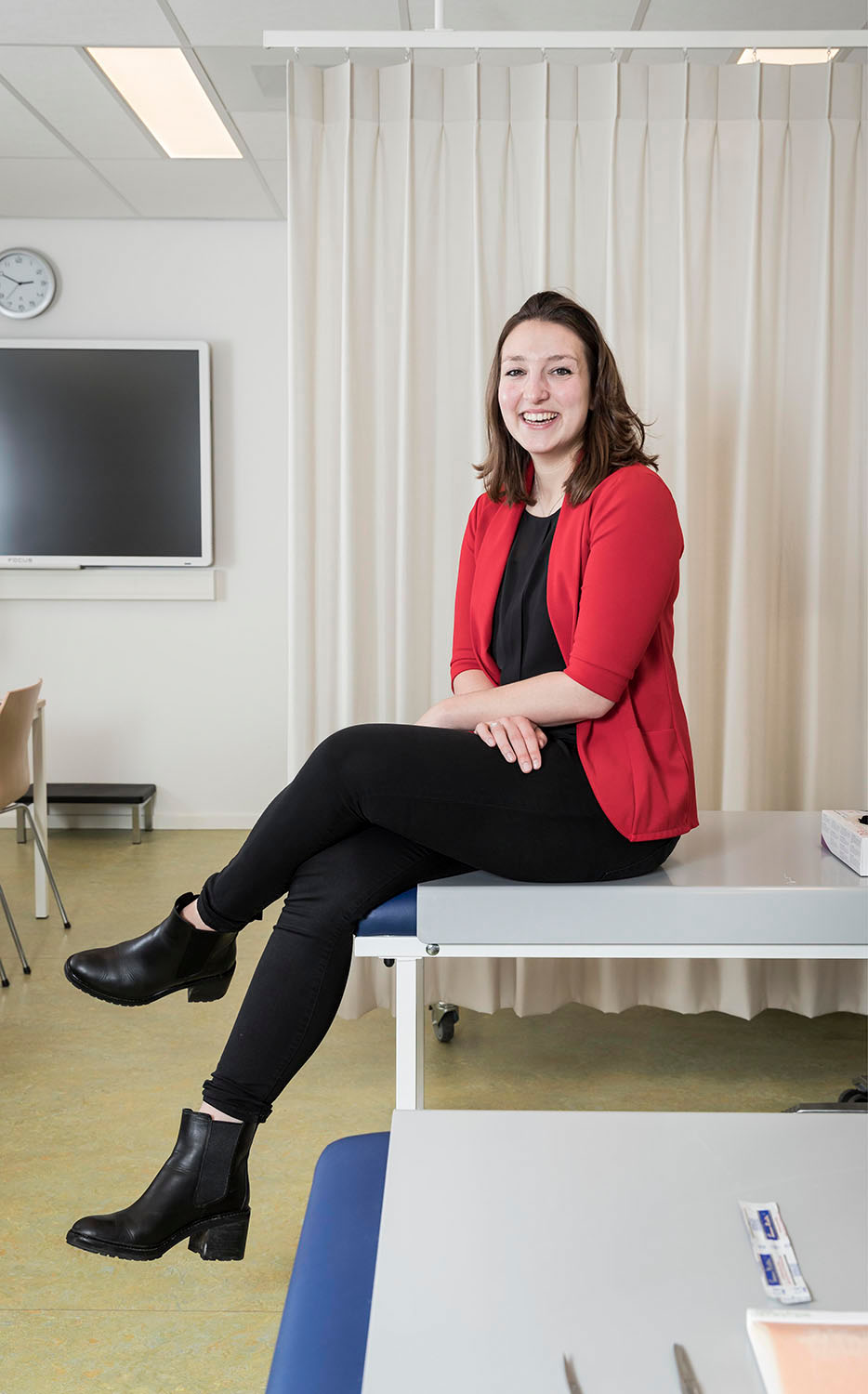 Sanne Schreurs holds a master's degree in Psychology and recently defended her PhD at the School of Health Professions Education (SHE). She is also a lecturer and educational adviser to the Faculty Development taskforce and a member of the Study Smart project of the FHML and EdLab.​