Mr.dr. Bastiaan Kemp appointed as endowed professor of Corporate Governance and Corporate Regulation
Mr.dr. Bastiaan Kemp has been appointed as endowed professor of Corporate Governance and Corporate Regulation as per 1 April 2020. The chair will be hosted by the department of Private Law. This new chair is intended to strengthen the Corporate Governance profile of Maastricht University.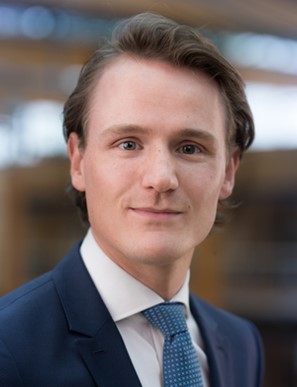 Corporate Governance is a research field with a significant impact on society and remains subject to continuous international debate leading to notable developments. In particular, Bastiaan's research will focus on shareholder powers in stakeholder-oriented governance models and ways to regulate the dynamics between shareholders and corporate leaders. The chair will also further strengthen the possibilities for students to become acquainted with corporate practice with an academic profile.
Bastiaan Kemp is a senior associate at the Amsterdam office of Loyens & Loeff. He has been extensively involved in developing and further improving the research and education strategy and initiatives of the Faculty of Law, currently as vice-academic director of the ICGI. He has also contributed to the Comparative Company Law course for several years and in the ICGI Masterclass for excellent Master's students. Furthermore, Bastiaan has been engaged in teaching at other universities and at the postgraduate level at various faculties and professional organisations.
Read the press release on the Loyens & Loeff website.
Also read
27 September 2023, Brussels | "The green transition in mobility is going well, but it could be a lot better. Until 2040 and 2050, the infrastructure we need to build, will be impossible to achieve on an individual level." With this conclusion, Turi Fiorito director of the European Federation of...

The EU-funded project FullCompensation aims to make the compensation of pain and suffering damages more equitable and efficient. To this end, the project led to the development of a model legislative proposal and guidelines, based on comparative and empirical evidence. These documents are intended...

"Wie als slachtoffer zijn recht zoekt, verdwaalt gemakkelijk in juristerij en een wereld waarin veel onbestraft blijft", aldus Steven van de Put, promovendus aan de universiteit Maastricht. "Dit moet én kan anders. Het kan niet zo zijn dat individuen of groepen van individuen die iets ergs is...