Michelle Vellinga, Omnichannel Project Manager North Europe at Sanofi
In order to pursue a master's degree that combines health and communication, Michelle Vellinga moved from Amsterdam to our UM-community in Maastricht. In her own words, choosing Maastricht University was the best decision she made during her student life.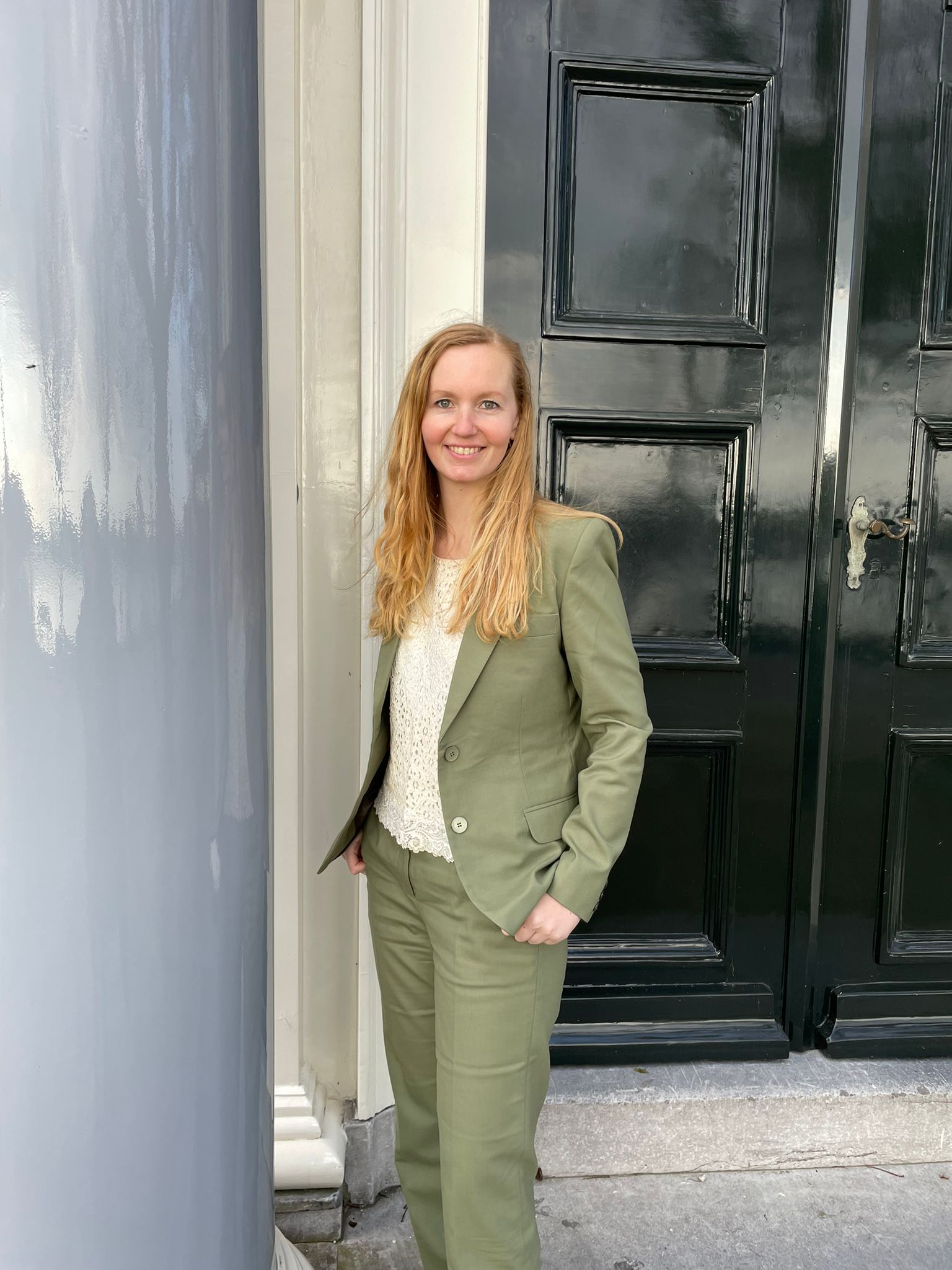 Michelle always had an interest in working at the intersection between health and communication. She obtained two bachelor's degrees at the University of Amsterdam; one in social sciences and one in communication. For her master, Michelle looked for a programme that could combine her two bachelors. After a visit to our Master's Open Day and an open talk with former programme coordinator Jascha de Nooijer, Michelle registered for the master's programme Health Education and Promotion. Michelle: "both on an academic and personal level, it really was the best year of my student life. I learned a lot and was surrounded by other people who were new to Maastricht, which created lasting friendships. Maastricht itself is also a great small student city with a lot of gastronomic options".
Michelle also remembers the projects she took on with her fellow students and how much those projects fitted with her study goals. "We were given a lot of freedom. If a student was interested in HIV, he could work on that topic throughout the year. I chose to work on several projects, such as bullying at school or helping people quit smoking." Michelle also joined the PREMIUM Honours programme for high-performing students, during which she worked at Philips for three months to help develop an app for mental fitness training. "Afterwards, I went to Oslo for my thesis on promoting fruits and vegetables to toddlers in a preschool environment. Fair to say I took every opportunity Maastricht University gave me."
Michelle's personal mission is 'progress with purpose'. In order to create an impact in people's lives and healthy behavior, she works for companies that share her beliefs. "Since 2021, I am the project manager North Europe for Sanofi. A biopharmaceutical company that aims to improve people's health and prevent disease. My main responsibility is to support teams all over North Europe to help them transform towards more effective omni-channel health promotion strategies." As an example, Michelle worked on 'diabetes digest', a content programme that provides information about diabetes from a doctor's perspective. "Usually companies send out information from their point of view. To make sure we created a platform that healthcare professionals would find beneficial, we talked with doctors and asked them what they find important and the best way to present it. Based on that research, we developed a platform with videos and podcasts that provides insight on, for example, kidney damage or mental health problems, all related to diabetes. Any healthcare professional can access the website and quickly learn about the effects of diabetes."
In her own time, Michelle supports non-profit organisations as a strategic partner and co-founder of the Mission Motor. "There are a lot of non-profit organisations that are passionate about the well-being of people and animals. However, they often lack knowledge about entrepreneurship and strategy development. That's where we support them by providing workshops and tools, in order to grow as an organisation and create more impact". The Mission Motor currently assists the 'Dierenvakbond' (animal union), the 'Dierencoalitie' and 'Vissenbelangen' (animal welfare organisations), and the 'Volkskantine' (providing affordable food to people with a lower socio-economic status).
Michelle uses her talents for communication and strategy to improve people's health. "The master's programme Health Education and Promotion focusses on behavioral change. It gives access to a wide variety of career opportunities within the health sector. Understanding behavioral change and knowing how to influence it is important in any job, whether you're working on campaigns, change management or designing interventions at societal level. Personally, I still use my background and skills to help organisations at a strategic level. That's what I love so much about the master."
Also read
Clinical epidemiologist and post-doctoral researcher Frits van Osch studied Epidemiology because of its strong focus on research methodology. Frits is excited to work with statistics, data and patterns at VieCuri Medical Centre and to pass on his knowledge to FHML students as a tutor.

After obtaining a bachelor's degree in Biometrics, Bibi Teeuwen was looking for a master with a focus on the nervous system and brain. This happened to be the same year that the master's programme Biomedical Sciences added its sixth specialisation 'Neuromodulation'

Shortly before our interview, Jordan Habets returned from Llorett de Mar in Spain. Not to party wildly there, as you would normally expect from a 21-year-old man, but to train heavily. Jordan has been a promising cyclist for years, working very hard alongside his education to pursue a career in...