Maastricht University offers unique specialisation in Quantum Computing
As of next academic year, Maastricht University will be the first Dutch university to offer a specialisation in Quantum Computing as part of master's programmes in Data Science for Decision Making and Artificial Intelligence.
Quantum computing is a much-anticipated emerging technology. "As soon as quantum hardware becomes widely available, quantum computing has the potential to revolutionise research and technology", says Georgios Stamoulis, assistant professor at the Department of Advanced Computing Sciences.
As soon as the hardware becomes available, Stamoulis says, so why should we already study quantum computing now? "Well, we better be prepared", he answers. Quantum Delta NL, the Dutch quantum ecosystem, therefore started working with Dutch universities to begin educating specialists in quantum computing. The demand for specialists in this emerging field is already high. "Companies and research groups ask for it", says Matúš Mihalák, programme director of the master's studies that will embed the new specialisation programme. "They want someone in their team who can advise them on the possibilities of quantum computing in their organisation. Just think of financial institutions that want to know about quantum-proof encryption or scientists who research quantum computing."
Unique focus
The specialisation will introduce master's students to realistic as well as theoretical possibilities of quantum computers. They will learn to design algorithms for quantum computers and how to use them in quantum artificial intelligence, machine learning, cryptology and security. The specialisation is open to students of the master's programmes in Artificial Intelligence and Data Science for Decision Making, which are the only programmes in their fields that will offer the Quantum Delta NL-affiliated specialisation.
Cooperation
With the specialisation, Maastricht University is expanding its efforts in the field of quantum computing. The university embraced the possibilities of quantum computing already in an early stage. Both the Department of Advanced Computing Sciences and the Department of Gravitational Waves & Fundamental Physics cooperate in Quantum Computing @ UM. They participate in national and international efforts on quantum computing for the Einstein Telescope and the LHCb experiment at CERN. Furthermore, Maastricht University is one of the universities cooperating in the Quantum Delta NL programme.
Read more about the specialisation 
Read more about the Master Artificial Intelligence
Read more about the Master data Science & Decision Making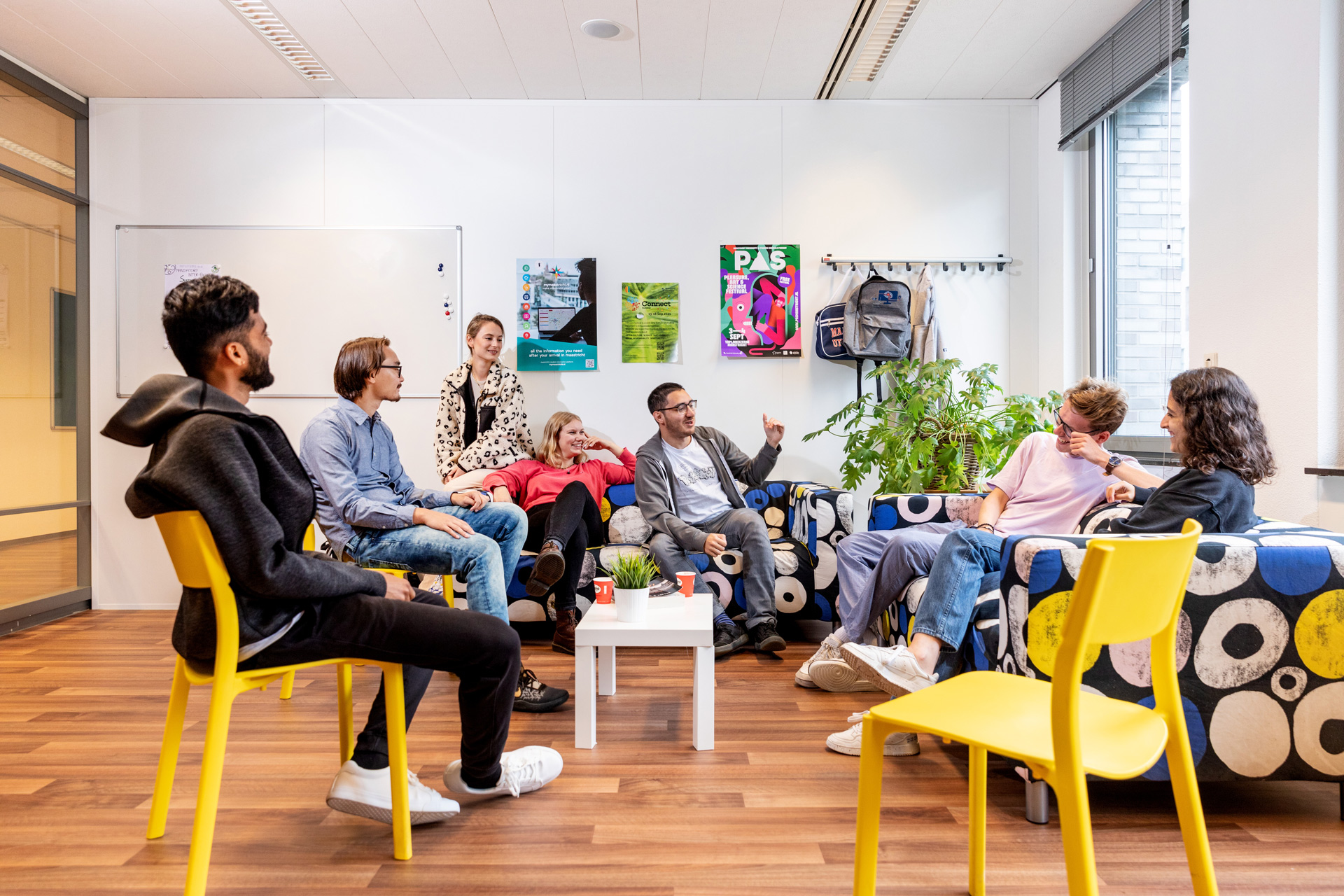 What is quantum computing?
Quantum computing is a developing technology, which takes a different approach to the way computers do calculations. Quantum computing exploits principles from quantum mechanics to develop computers and algorithms that can solve certain kinds of problems much faster than classical computers – in theory. In practice, both quantum computing hardware and software are still in their early stages. The Dutch government has invested 615 million euros to boost the development of quantum technology via Quantum Delta NL.
 
Also read
Einstein Telescope Education Centre lets pupils discover science behind telescope from school year '24-'25

Twee wetenschappers van Universiteit Maastricht (UM), Keri Vos en Iskander de Bruycker, krijgen een Vidi-beurs van €800.000,- voor hun onderzoeksprojecten.

Prof. dr. ir. Gerard van Rooij will deliver his inaugural lecture titled "Out of Balance" on 02 June. With this lecture, he officially begins his tenure as professor of plasma chemistry at Maastricht University.