Cross-border co-operation a 'must'
On the eve of Europe Day, to celebrate awareness and cooperation in Europe, ITEM (UM) and UHasselt signed their cooperation covenant.
Living in a border region creates obstacles but also offers opportunities, especially if there is cooperation. Cooperation across the border is therefore also a must. This was the central message during the launch of the cross-border cooperation between ITEM (Maastricht University) and Hasselt University on 8 May, in the presence of the Governor of Belgian Limburg, Mr Herman Reynders and the Commissioner of the King of Dutch Limburg, Mr Theo Bovens.
During a festive meeting in the auditorium of the Faculty of Law at Hasselt University, Prof. van de Velde (UHasselt), Prof. Rigo (UHasselt), Prof. Bollen-Vandenboorn (ITEM) and Prof. Smits (Dean of the Faculty of Law, Maastricht University) signed the cooperation agreement between ITEM and UHasselt. By means of this covenant, research can be carried out simultaneously at UHasselt and Maastricht University into cross-border obstacles and opportunities. Problems can therefore be examined from a Belgian and Dutch point of view. 
This research is necessary because border effects must be made visible so that policymakers can gain insight into these effects and take them into account. ITEM and UHasselt were urged by the panel members present, such as Commissioner Vandeput (Belgian Limburg), to continue to make border effects visible. Furthermore, the emphasis was placed on providing economic calculations with regard to these border effects. ITEM and UHasselt were also encouraged to continue to operate close to border projects. Dean of the Faculty of Law, Jan Smits, gave three reasons why the cooperation between ITEM and UHasselt is important for Maastricht University: 1. ''the theme fits in with Maastricht University's objectives in terms of content'' 2. UHasselt and Maastricht University have been partners in a joint law school in Hasselt for 10 years (with the cooperation of KU Leuven), which means that the cooperation is also favourable from an organisational point of view and 3. Maastricht University also meets a social need with its research. ''In the case of the cooperation between ITEM and UHasselt, this means that issues in the field of taxation and social security can be tackled jointly by the Belgian and Dutch sides and that knowledge about these issues can be disseminated to frontier workers in both Belgium and the Netherlands. And recommendations for new policy towards legislators in both countries can be made.''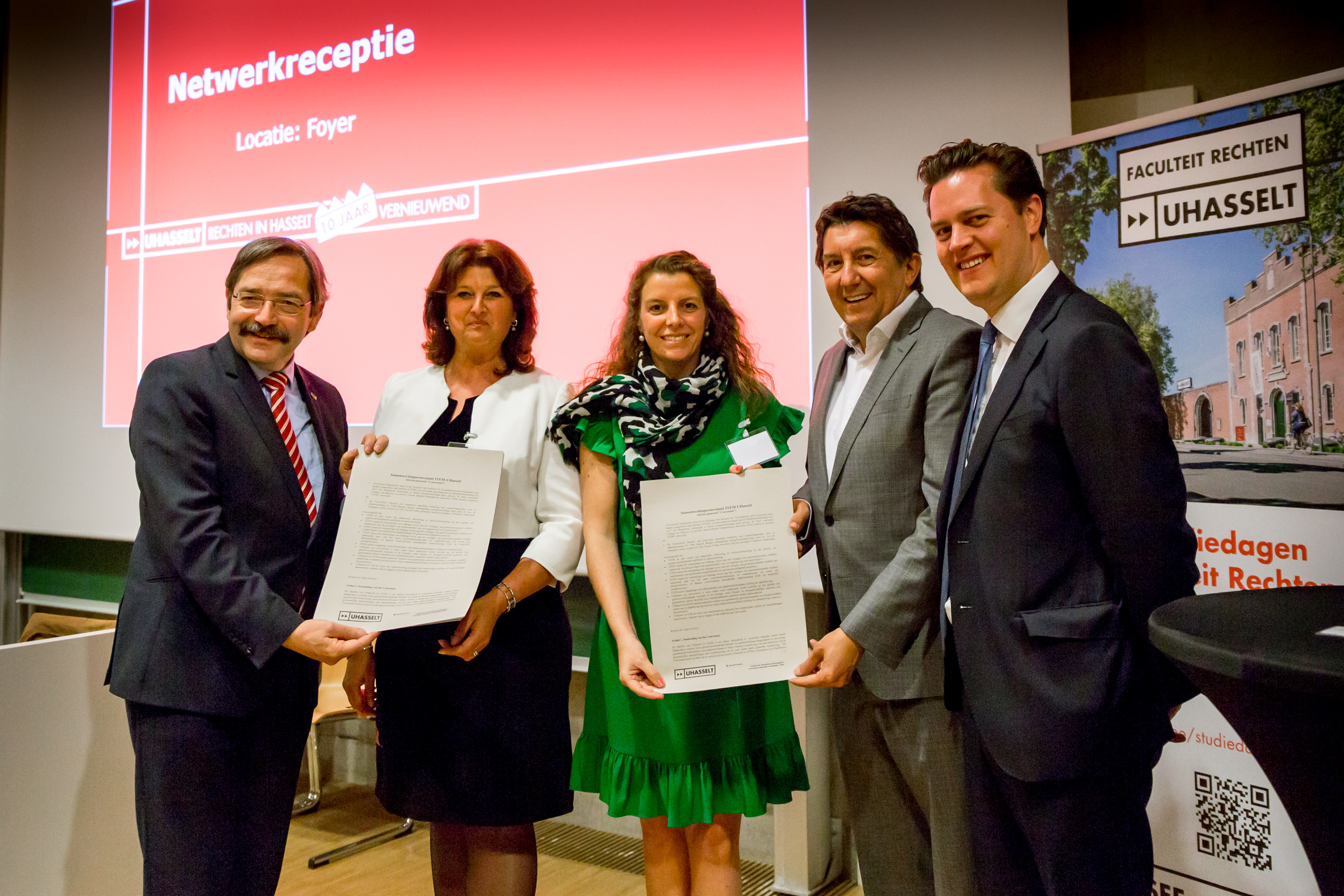 But research alone will not be able to seize all the opportunities that lie in border regions. The various levels of government, from municipal to national level, also need to be informed and need to continue on working with this information. Cooperation between the various levels of government in the various countries may be further developed and is therefore a must in seizing new opportunities in border regions.
Also read
"Wie als slachtoffer zijn recht zoekt, verdwaalt gemakkelijk in juristerij en een wereld waarin veel onbestraft blijft", aldus Steven van de Put, promovendus aan de universiteit Maastricht. "Dit moet én kan anders. Het kan niet zo zijn dat individuen of groepen van individuen die iets ergs is...

The EU-funded project FullCompensation aims to make the compensation of pain and suffering damages more equitable and efficient. To this end, the project led to the development of a model legislative proposal and guidelines, based on comparative and empirical evidence. These documents are intended...