IRONMAN, Iron Daddies and the alumni feeling
To complete an IRONMAN, you need to be in perfect shape and be prepared to prove your mettle and put your social life on hold. The Iron Daddies, a team of three UM alumni, know what it takes. On 5 August, they will join the relay version of the iconic race, each doing their own discipline.
Three years ago Joey Mak saw the athletes trickling in at Wyck railway station for the first edition of IRONMAN Maastricht. Joey is a Health Sciences alumnus and now works as a Student and Career Counselor at UM's School of Business and Economics. He was thoroughly impressed by the spectacle:
"It was early morning and the foreign participants in particular were carrying heavy backpacks. I went down to the riverside, where the quay quickly filled up with spectators. The start is very special: spurred on by the cheers of the crowd, the competitors surge forward into the water to begin their gruelling race. They swim against the tide, climb onto the banks a little later - like amphibians - and then continue their journey through the river. Only at the end of the day do you see them again: drained, often too exhausted to stay on their feet."
Energised by the crowd
An IRONMAN triathlon comprises a 3.86-km swim, followed by a 180-km bike ride, topped off with a full marathon. What Joey remembers most is the special atmosphere during the event and the energy that the athletes get from the spectators' enthusiasm:
"It's so intense, so emotional; it's such an incredible effort. You also see it in the crowd; in their involvement and encouragement all day long."
The seed was planted. So when another UM alumnus asked him if he wanted to join the relay race, Joey didn't have to think twice. The initiator was Gaston Peek, a former medical student who now works as a GP in Maastricht. He will take on the 42,195-metre run.
Charles Smeets, former Human Movement Sciences student now working as a freelancer, completes the trio. He will do the swimming section and is the only one in the team with a full IRONMAN to his name. Once is enough, says Charles, because you pay a heavy price. Preparations involve putting your relationship and your social life on the back burner for more than a year. But he's always in for an adventure with old comrades from his student days. The trio is assisted by Human Movement Sciences alumnus and official triathlon coach, Dagmar Kagie.
Buddies with a special bond
Enjoying the company of other Alumni is a special experience. "We are all in our mid-thirties now and we have all followed our own paths. After many years we came together and within a quarter of an hour we were very close again. That's quite remarkable. We feel the same friendship and rapport that we used to have and we indulge in student-like, prankish humour: our Iron Man team, for example, is called Iron Daddies, but only two of us four are fathers, and our logo looks like this:"
Joey cherishes the alumni feeling. "It is so valuable: after graduating from UM, you remain connected with other alumni. That's a special bond, which you'll only appreciate when you meet up and develop initiatives together."
UM values
It is this kind of initiative that Maastricht University wishes to support. "It fits our profile as a healthy university, which includes having an active elite sports policy," explains communications officer Charlotte Groven. "We try to keep the ties with our alumni as strong as possible; also the ties between the alumni themselves. The community feeling is very important to us. "
According to Groven, alumni form the university's social capital in several respects. "They're our natural partners in business and society, but they've also internalised what this university stands for: a positive attitude, productive cooperation and the ability to build sustainable relationships. The Iron Daddies are a good example of this. During the race, they will wear a UM outfit and everyone can follow them online by using the hashtag #ironUMalumni. Let's give them a thumbs-up!"
By: Theo Tamis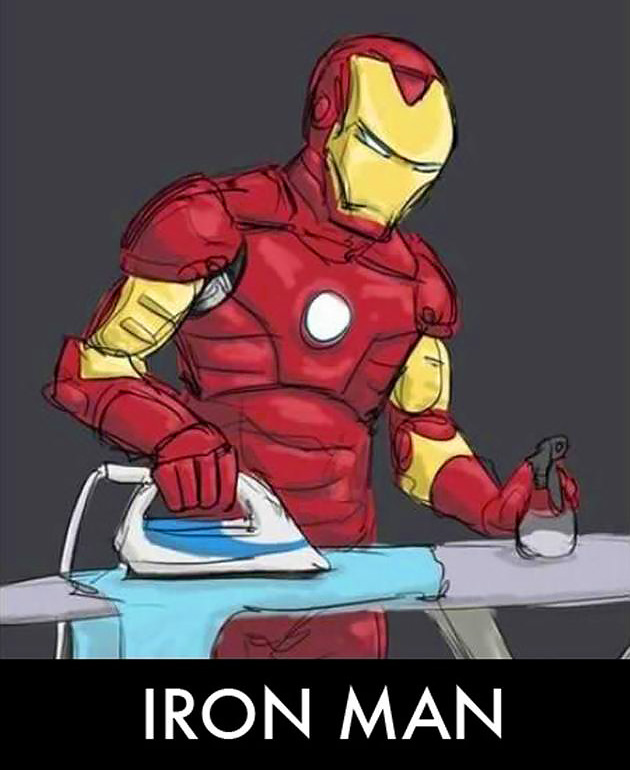 You can follow the alumni via #ironUMalumni (not yet active). The start of the Iron Man relay race is scheduled at Griend in Maastricht at 07:45. Apart from the Iron Daddies, there are three more UM teams competing on 5 August:
Women:
Heleen Zandstra, Obstetrics & Gynaecology
Floor van den Brand, CAPHRI
Alix Thomson, Integrative Neuroscience
Men:
Joran Driesen, Human Movement Science
Bas van de Valk, Medicine
Nick Bocken, Health Sciences
Family team of UM alumni:
Roman Assmann, medical researcher Surgery
(relay team with his father and brother, both UM alumni)
Individual UM participants:
Niek Zonnebeld, medical researcher Vascular Surgery and Biomedical Technology
Sacha Nekrasova, Health Sciences
Thara van der Borgh, Medicine (aiming to finish in under 12 hours)
Follow Thara on Instagram
Job Hendrickx, MSc IB - Accountancy
Also read
Annually, the European Respiratory Society (ERS) honors highly regarded senior scientists who have made significant contributions to the respiratory field. During the 2023 ERS International Congress in Milan (Italy), the ERS presented the ERS Lifetime Achievement Award 2023 to Martijn Spruit.

As a UM community, we are deeply saddened by the devastating earthquake that struck Morocco. We sympathise with everyone affected in any way by this disaster.

At last week's INKOM, attention was paid to the social safety of students, especially the sexual aspect of dealing with each other. This attention is important so that people are able to talk about the topic and victims/survivors can get the support they need.