University Fund Limburg/SWOL
Intensive care doctor in times of corona
Suddenly it was there, in all its intensity: the global corona crisis. What is it like to work as a doctor in intensive care in this strange and disconcerting period? What does it demand of you, your colleagues and your family? And how does it affect your other activities? Marcel Aries, a neurologist and intensive care physician at the MUMC+, shares his experiences. "After watching the nightly news, I just wanted to get in the car and go straight back to the hospital."
"At the beginning of the crisis, a direct colleague from the intensive care unit contracted coronavirus and fell seriously ill", Aries says. "He spent a few days on the ventilator in his 'own' unit. The rehabilitation will probably take months, but he's on the mend. I'm certain we'll see him back in the hospital and be able to work together again!"
Their colleague's plight made a big impression on Aries and his teammates in intensive care. The coronavirus outbreak and subsequent crisis tested them in more ways than one. "We're used to dealing with very sick people whose condition can be unpredictable, for example due to serious brain injury. And the support we offer corona patients is similar to that given for brain injury. But the corona crisis came with additional challenges, too; debates about unproven therapies, a different work schedule almost daily, a constant flow of new patients as well as deaths, and unusually little telephone contact with families. That gets to you."
The threat of 'code black'
"At one point in Maastricht we almost ended up in 'code black'—that's an experience I won't forget quickly. It means there aren't enough beds in intensive care to treat all patients, which raises many questions. Will you have to stop providing certain treatments? Can you transfer patients to other hospitals elsewhere in the Netherlands, or in Germany? If so, which patients do you transfer? And what if those hospitals fill up too?"
To advise policymakers on what to do in the event of 'code black', Aries and his fellow neurologists and neurosurgeons, working with data scientists, created a nationwide database containing information that can be used to build a prediction model for coronavirus. "So far we haven't had to deal with a capacity shortage, fortunately. But the model will be important if the pandemic flares up again."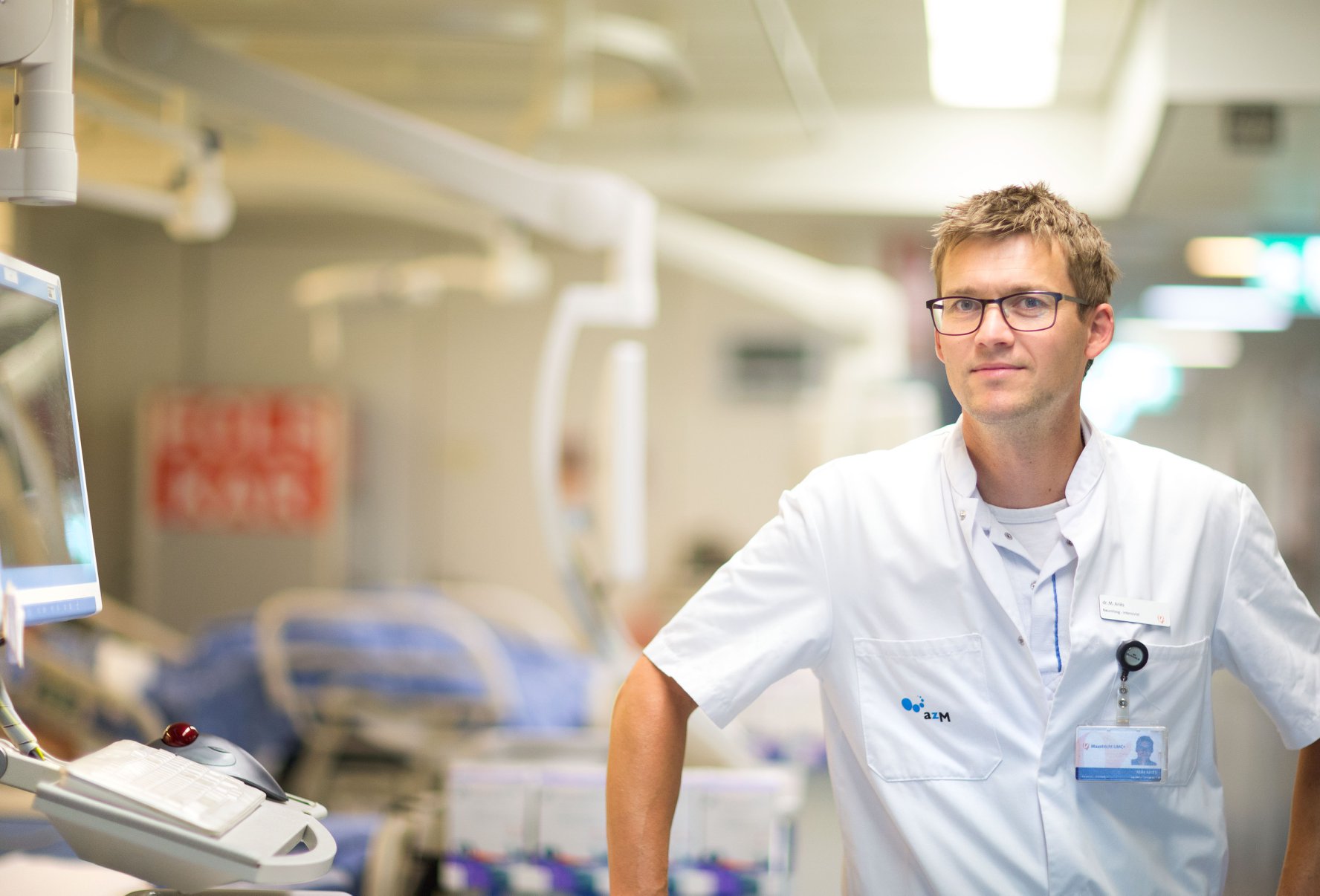 Marcel Aries has worked as a neurologist and intensive care physician at the Maastricht UMC+ for two years. In 2017 he founded the Brain Battle Fund (HersenStrijd Fonds), a Named Fund of the University Fund Limburg/SWOL that raises awareness of brain damage and funding for relevant research.
Aries hopes that the Brain Battle Fund can return to its work soon, conducting research and formulating goals and related activities for the next two years. Contributions to the Brain Battle Fund are much appreciated and can be made via the website of the University Fund Limburg/SWOL.
This article is part of 'We're Open', a series of stories about the UM community's many activities during the coronavirus pandemic.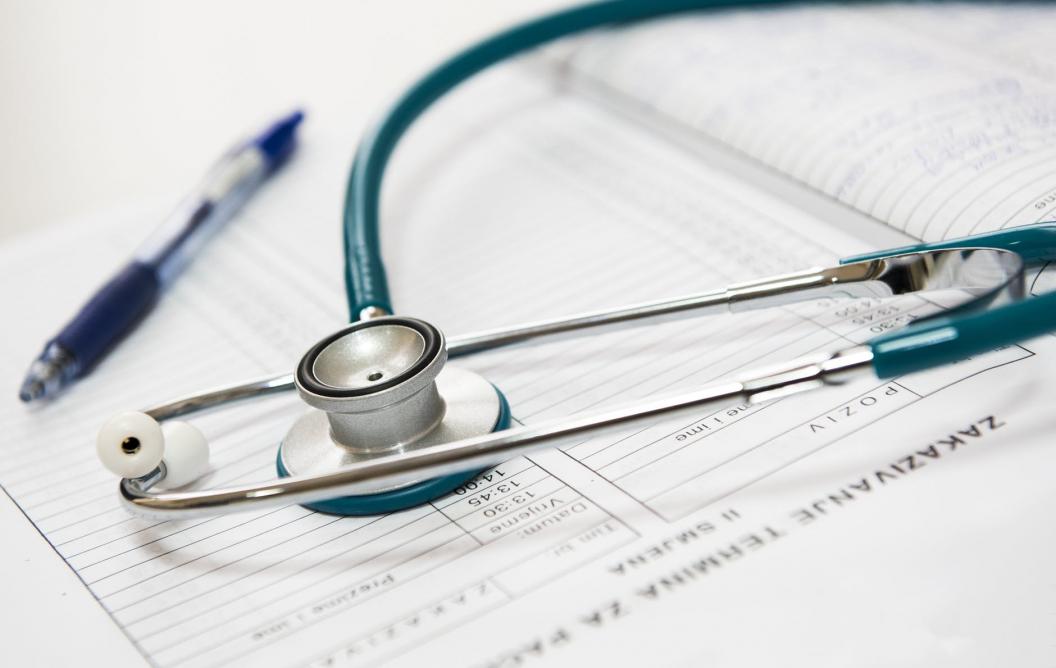 Cooking for the neighbours
Aries's wife, an internist, works at the MUMC+ too, and suddenly the pair found themselves working day and night. "To be honest, during the worst of the crisis we preferred being at the hospital continuously; at home we just felt very restless. The situation was changing so quickly. After watching the nightly news, we found ourselves wanting to get straight back in the car to see how many new patients were in our wards. And of course, to see how the people who'd already been admitted were faring."
Their children were cared for at school and after-school care, and neighbours cooked several times for Aries and his family. He is grateful for all the support, including that from colleagues. "I had this constant sense that we were more than ever one big medical team, with great crisis planners, schedulers, and very competent colleagues from other specialties who helped us out."
Battling on in challenging times
Since the start of the crisis the Brain Battle Fund, which Aries founded, has been on the backburner. "Our goal is to gain more insight into and draw attention to the treatment of serious brain injuries. The coronavirus means we've had to take a sidestep in our research. Some team members are now focusing on improving the ventilation process, others are working to improve collaboration between hospitals. Most of the team work in or around the intensive care unit."
But the fund has by no means lost sight of its goal. Team members are supporting research by the neuropsychology department that examines whether the coronavirus damages the brain. And they are closely following other studies of corona treatment and the massive inflammatory response caused by the virus. "We may be able to apply those insights to brain injuries, for example when damaged brains become inflamed and dangerously swollen."
Prevention is better than cure
Meanwhile, things have calmed down somewhat in the intensive care unit of the MUMC+. "But we have to admit that we don't yet understand all the 'whims' of the virus. Researchers need to keep on working together in the hope of developing therapies and a vaccine. We have to stop the coronavirus as soon as possible from causing so much personal distress, both in intensive care and beyond."
Text: Milou Schreuders
Photography: Annemiek Mommers
Also read
Last Wednesday and Thursday, an international independent External Review Committee has visited CAPHRI.  We are looking back at a positive site visit with a few preliminary key messages, which we would like to share.

Symptoms of gluten sensitivity are partly to do with people's expectations, if celiac disease and wheat allergy have been excluded as causes. Recent research at the universities of Maastricht and Leeds shows that the expectation that gluten causes gastrointestinal complaints plays a crucial role in...

Nine out of ten miscarriages happen in the first three months of pregnancy. Researchers at Maastricht University Medical Center have found that in 70% of these cases, the embryo has a genetic abnormality.