LINK programme by Province of Limburg, UM and MUMC+ to continue
Extra research groups to strengthen top institutes MERLN and M4i
The multimillion-euro investment in the LINK programme by the Province of Limburg, Maastricht University (UM) and Maastricht UMC+ (MUMC+) has achieved its targets. LINK has brought about two top scientific institutes in the fields of regenerative medicine and molecular imaging: MERLN and M4i. The institutes have generated employment, produced spin-offs and patents, and more than doubled their funding, thanks to additional external funds and public-private partnerships. During a wrap-up meeting on 12 April, the people and organisations involved put the goals and results side by side. The LINK programme is to have a sequel: UM and MUMC+ will be investing eight million euros in MERLN and M4i in the coming years to give an extra boost to regenerative medicine and imaging.
LINK (Limburg Invests in its Knowledge Economy) has invested heavily, with €28 million from UM and MUMC+ and €25.5 million from the Province of Limburg. The research institutes M4i and MERLN are now contributing to what the initiators envisaged: 'the development of a stable and sustainable structure to strengthen our region economically and socially, thereby increasing the earning capacity of society in Limburg'.
M4i and MERLN
The core of the LINK programme are the two research institutes that were founded more than seven years ago. MERLN works on regenerative medicine with biomedical engineering, biology and materials science. The institute is developing new technologies, such as smart biomaterials and 3D printing, to promote tissue repair. M4i develops techniques, instruments and translational applications for molecular imaging. These are the tools needed to realise personal molecular diagnostics for health care. Between them, the institutes now employ around 180 people.
Targets exceeded
When LINK was launched, the funders set a number of goals in areas such as employment, spin-offs and the generation of additional funding. Seven years later, the targets overall have been exceeded – see the table below.
Nick Bos, member of Maastricht University's Executive Board: 'LINK has created a solid 'biomedical' bridge between the Brightlands Health Campus in Maastricht and the Brightlands Chemelot Campus in Geleen: science is thriving, new talent is being attracted and discoveries are quickly finding their way to new activity on the two campuses. Apart from the positive results in terms of figures, this reinforcement of the knowledge infrastructure is an important gain.'
Stephan Satijn, member of the provincial executive of the Province of Limburg: 'Sustainable employment is not something you can create overnight. I think we can be very satisfied with the results that LINK has achieved for our province and its inhabitants. M4i and MERLN are wonderful institutes with an international reputation. Now it's time to persevere and continue to build on this great start.'
LINK is indeed set to continue in a follow-up programme. In the coming years, MUMC+ and UM will be investing eight million euros in MERLN and M4i to give regenerative medicine and imaging an extra boost. The investment will be used to establish five new specialised research groups within the existing research institutes.
DoelenGoals and results after 7 years LINK-programme

| Goal at the start of  LINK | Result after LINK (eind 2021) |
| --- | --- |
| 120-130 job | 177 jobs created |
| Establish 10 patents | 22 patents pending and granted |
| Produce 8 spin-offs, creating 20-40 jobs | 4 spin-offs produced, creating 32 jobs (Dutch Screening Group, CryoSol-World, ReGEN Biomedical, Lighthouse Biomedical) |
| Generate a cumulative amount of €47 million in additional funding | More than €65 million of funding generated |
| Strengthen the international reputation of Brightlands Chemelot Campus and Brightlands Health Campus Maastricht. | MERLN and M4i have become premier institutions, embedded in both campuses. They regularly appear in the news, mount major conferences, and have produced more than 700 scientific publications. This has put the institutes firmly on the map internationally. |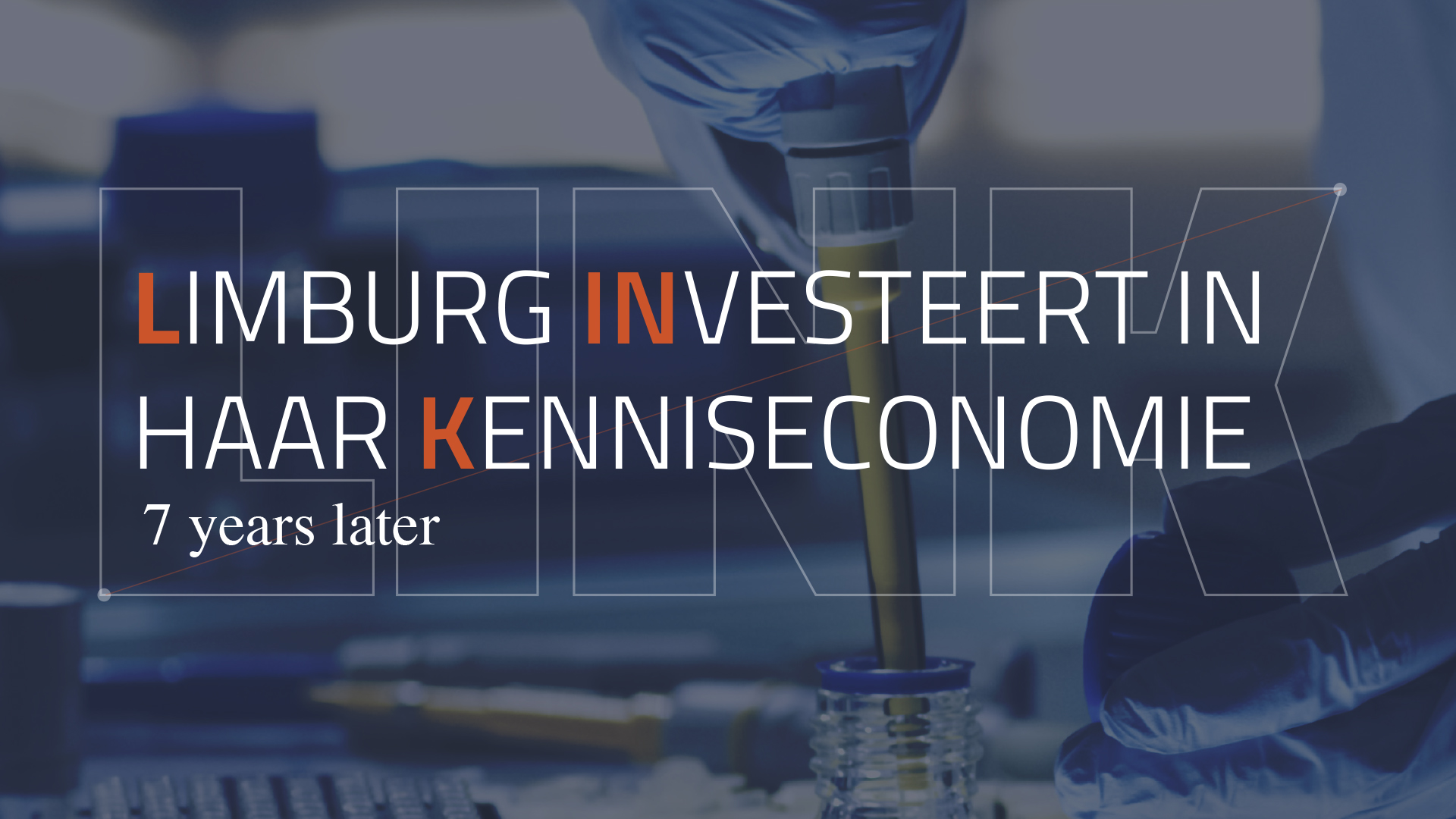 Also read
Symptoms of gluten sensitivity are partly to do with people's expectations, if celiac disease and wheat allergy have been excluded as causes. Recent research at the universities of Maastricht and Leeds shows that the expectation that gluten causes gastrointestinal complaints plays a crucial role in...

In their current election campaigns, almost all political parties stress that 'every region matters'. Party manifestos are full of plans to promote broad prosperity in all regions of the Netherlands. Broad prosperity comprises not only material wealth, but also well-being, including issues such as...

Two consortia led by CAPHRI researchers Dr. Rowan Smeets and Prof. Dr. Gera Nagelhout have received a Science Communication grant from the National Science Agenda (NWA). The aim of the projects is to bring science and society closer together.