Get ready to BURST YOUR BUBBLE!!!
Sustainable Law: What can Law contribute to a sustainable society?
Lecture by Bram Akkermans
As humankind we inhabit a planet that is vulnerable in many ways. In order to live inside the planetary boundaries we must all, citizens, companies and governments act and work together to change the way in which we live our lives. Sustainability, as the principle that tells us to ensure we meet our own needs without compromising the ability for future generations to meet their needs, is a key organising principle that should effect our everyday live. Law has a very important role to play, not only in regulating what cannot be done, but especially also in facilitating what everyone can do themselves. Traditional legal distinctions such as private law (what can citizens do themselves) or public law (what can the state do) become more and more obsolete. Instead, legal systems can provide a very valuable contribution enabling us all to create a more sustainable society in which we stay within our planetary boundaries. Bram Akkermans is professor of property law at Maastricht University and is an expert on sustainable property law. He will discuss the role of law and borrow examples from his own field, which mostly relates to land use, to illustrate what scholars are working around the world at this moment.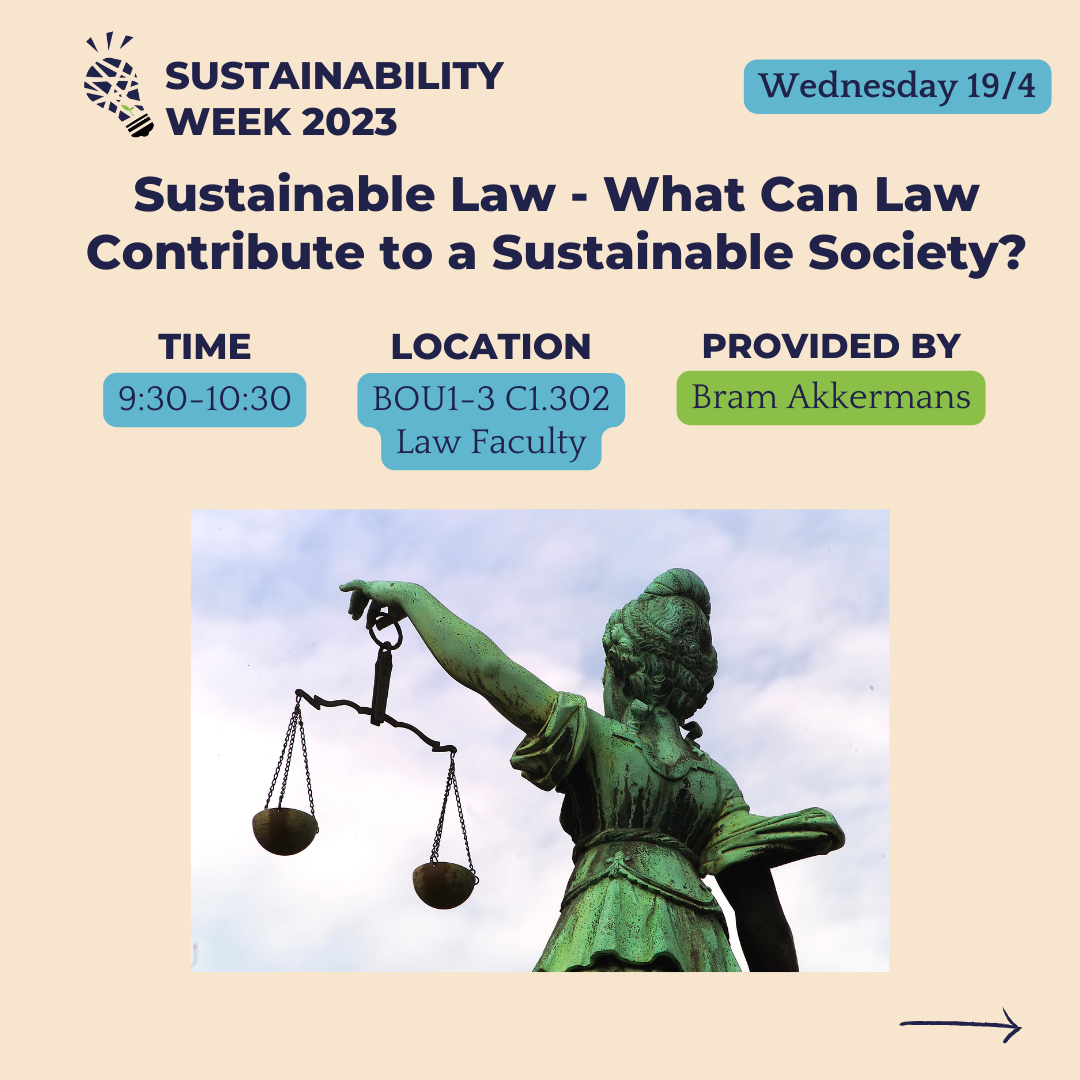 Also read
Wondering what it's like to study at University College Venlo? Become a student for a day!

Wondering what it's like to study Circular Engineering? Become a student for a day!

Wondering what it's like to study Global Supply Chain Management and Change? Join one of our student for a day events.