PhD conferral Lonne Heijmans
Supervisors: Prof. Dr. E.A.J. Joosten, Prof. Dr. J.H.M. van Zundert
Keywords: spinal cord stimulation, paresthesia-free, chronic neuropathic pain
"Paresthesia free spinal cord stimulation in experimental chronic neuropathic pain"
Chronic neuropathic pain is a great burden for patients, often leading to disability and reduced quality of life. Conventional pharmaceutical treatment often does not result in sufficient pain relief or is accompanied by unacceptable side effects. Spinal cord stimulation (SCS) is an advanced treatment option for these patients that do not respond to pharmaceutical treatments. However, conventional SCS is not perfect and the SCS-field is ever evolving, resulting in more recently developed paresthesia free (PF-) SCS paradigms. These PF-paradigms still require optimization to potentially increase treatment efficacy.
This thesis describes the effects of various types of PF-SCS paradigms on mechanical hypersensitivity in rodent models of chronic neuropathic pain. In addition, the involvement of spinal serotonergic and GABAergic systems in the analgesic mechanisms of PF-SCS is characterized. The findings in this thesis provide an important fundament for the (mechanism-based) optimization of PF-SCS-induced analgesia in patients suffering from chronic neuropathic pain.
Click here for the live stream.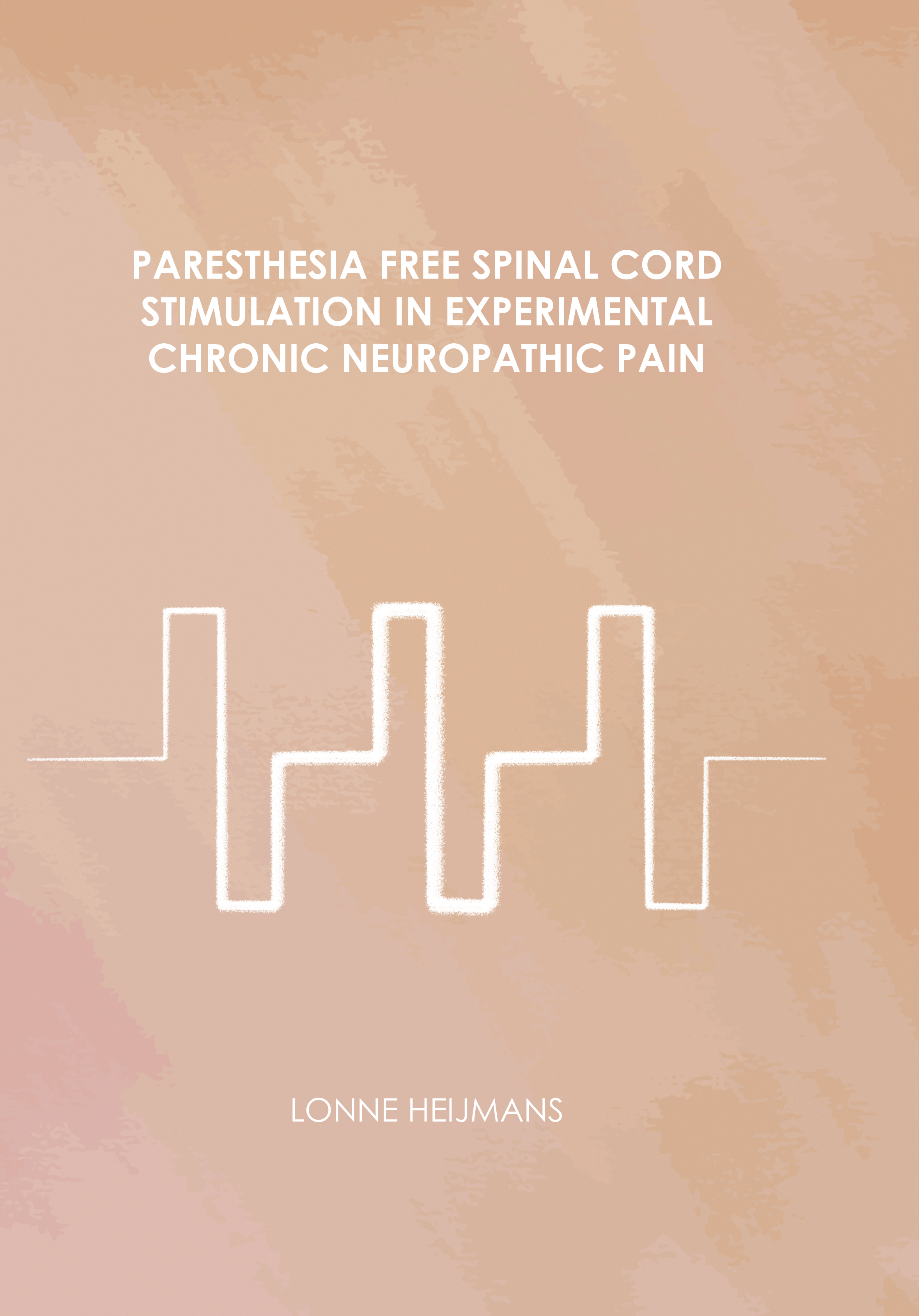 Also read
"Towards Functional Kidney Organoids: Insights from Kidney Organoid and Fetal Kidney Development"

"Deciphering glycoprotein VI signalling in platelet activation: integration of functional and computational modelling data"

"The Radiological Report: A compromise between Structured Reporting and Natural Language Processing"