This course will offer an in-depth analysis and explanation of the data protection key concepts contextualised in humanitarian action. How should concepts, principles and obligations be understood?  What do the rules of actually mean for humanitarian organisations ? What are the practical actions required to implement those principles?
A wide range of experts is teaching in the course; ECPC Maastricht University experts, professionals working in the Humanitarian Action field, academics and more.
PART I - Privacy and Data Protection Fundamentals
DAY 1
International data protection legal framework

Key data protection concepts, principles and obligations

Lawfulness and fairness of processing personal data

Processing sensitive personal data

The rights of data subjects and how to handle them

 

Actors, roles and responsibilities: Controller and Processor
PART 2 – Implementing the data protection concepts, principles and obligations in practice
DAY 2
Accountability, demonstrating compliance and supervisory actors

The role of the DPO and the interaction with the rest of the organisation

Data aggregation, pseudonymisation, anonymisation, re-dentification, statistical disclosure control tools

Do's and Don'ts Group work: Privacy and data protection principles, actors and data subject rights in practice
DAY 3
International Data Transfer and impact of national and regional frameworks

Data security - Technical and organisational security measures

Data protection by design and by default

Data protection impact assessments

Practical example: Digital Contact Tracing
Do's and Don'ts Group work: When and how to conduct a DPIA in practice
PART 3 – Applying the Data Protection principles to specific processing situations and technologies of relevance to the humanitarian action sector
DAY 4
Biometric data: Introductory lecture + case study
Cash Transfer Programming: Introductory lecture + case study
 GRADED GROUP ASSIGNMENT
DAY 5
Keep Ahead: Emerging Topics linked to Personal Data Protection
Emerging issues and challenges in the field of Data Protection in the humanitarian action sector
Case study
Time for questions
 MULTIPLE-CHOICE EXAM
 FINAL EXAM Written assignment - OPTIONAL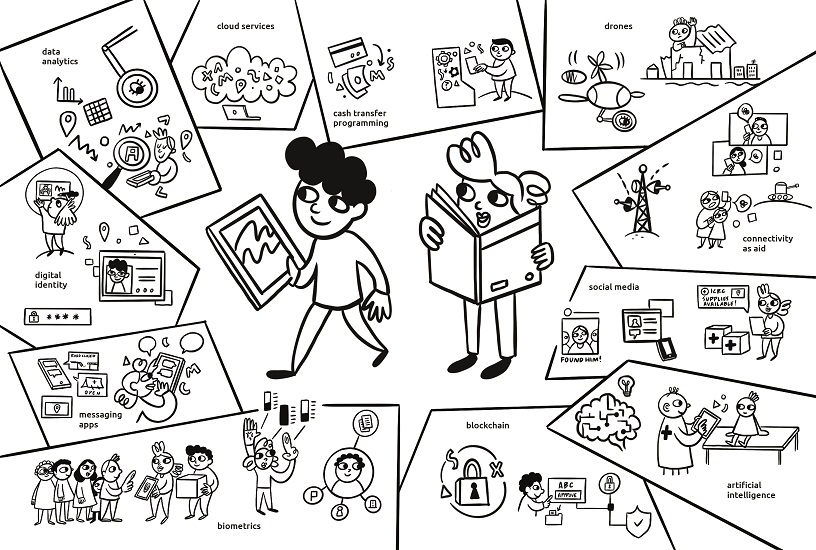 The training involves preparatory distance learning, covering: the origins of data protection principles, the right to privacy, and why data protection is increasingly relevant and important in humanitarian action.
The complete one-week in-person certification training gives you the "do's and don'ts" and the most effective methodology to comply with data protection requirements and perform effectively the role and tasks of a DPO in the field of humanitarian aid. Get your DPO-HA Certification from Maastricht University!
Maastricht University applies successfully the Problem-Based Learning (PBL) education model. We believe, knowledge alone is not enough those days where we are facing changes constantly in the field of privacy, data protection and cybersecurity. Throughout the training programme you are stimulated to actively work on real-life issues in order to acquire the skills needed to perform most effectively as a DPO in your organisation.