Fast facts
30 ECTS course load
Fully taught in English
Pick courses at BSc and/or MSc level
Fall semester (Sept - Jan) and/or spring semester (Feb - July)
Study abroad
Join the Department of Advanced Computing Sciences
Looking to study Artificial Intelligence, Computer Science, Applied Mathematics and/or Data Science in the heart of Europe? 
The Department of Advanced Computing Sciences is home to the Netherlands' most international academic community in these fields. We will gladly welcome you as an exchange student in the city of Maastricht.
For incoming exchange students
Course content
Our department offers courses in Artificial Intelligence, Data Science, Computer Science and Applied Mathematics. As exchange student, you will be able to select courses from our top-ranked bachelor's and master's programmes. You can find more information about courses, scheduling, rules concerning grades and credits in the study guide. The handbook includes information about all of our programmes combined.
Download the study guide

About us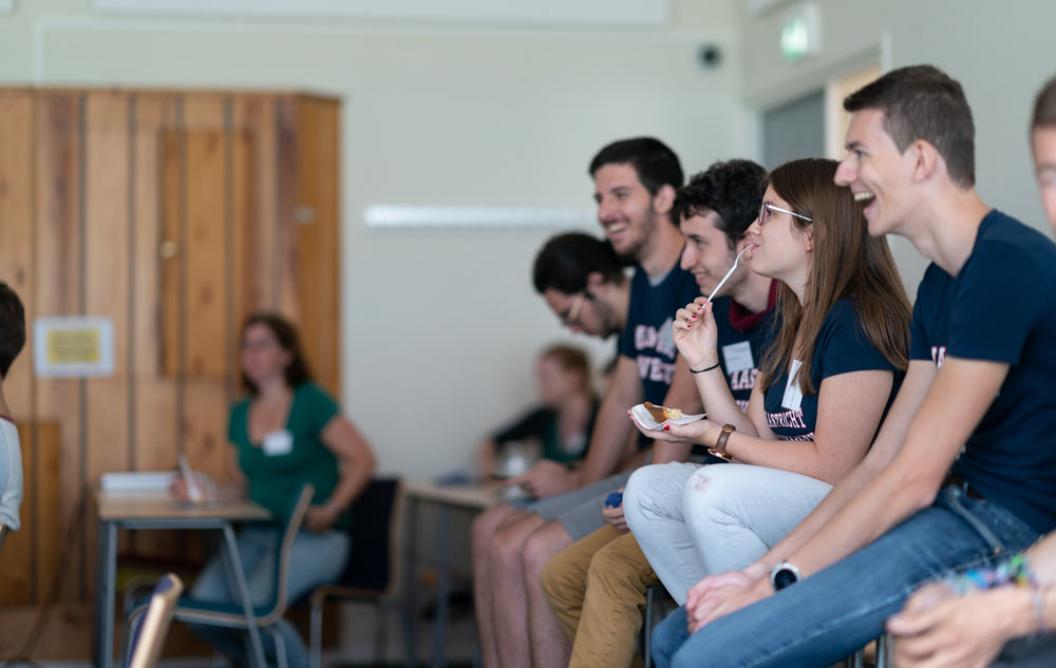 The Department of Advanced Computing Sciences
We are a research and teaching community of around 120 staff members and 800 students. Approximately 75% of our staff and students is from abroad; together, we come from over 50 different countries. Within the Netherlands, this makes us the most international university community in our field. 
Our department offers education through one bachelor's programme (Data Science and Artificial Intelligence) and two master's programmes (Artificial Intelligence and Data Science for Decision Making). We've been teaching since 1992 and our programmes are among the top-ranked according to the Dutch Keuzegids rankings. 
Our study programmes have their own study association, MSV Incognito: we sponsor a membership for all of our students, including those joining us for an exchange semester.
Learn more about the department
Follow us on social media: Facebook and Twitter
Living and studying in Maastricht
Maastricht developed from a Roman settlement into a flourishing European city. The city is best-known for the 1992 Treaty of Maastricht, which laid the foundation for establishing the European Union. Given the city's location, this is hardly a surprise: Maastricht lies in the heart of Europe, within 30 kilometers from the Belgian and German borders. The city and its inhabitants have a strong international character which is reflected in our department.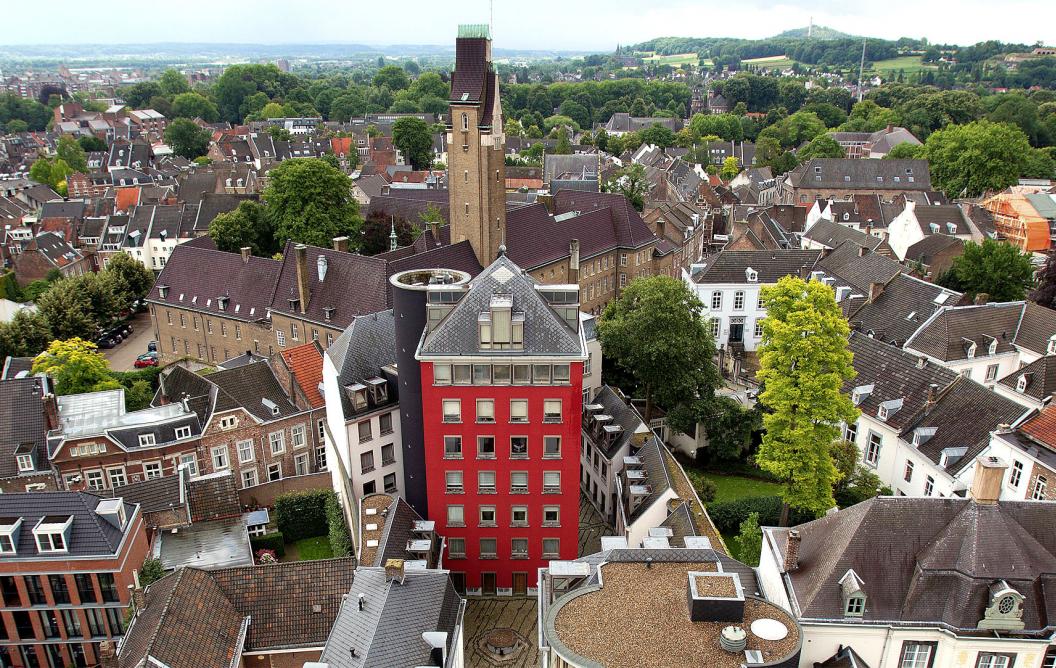 However, there is more to the city than just its cross-border character. For example, Maastricht has the second highest number of monuments in all of the Netherlands: roughly 1 monument for every 73 inhabitants, second only to the Dutch capital of Amsterdam.
This historical decor forms the backdrop for year-round cultural events, such as festivals, international art fairs, concerts and more. Just outside of the city, you can stroll through rolling hills and explore cave complexes.
Student associations
There's no shortage of student associations to join either: did you know that Maastricht has 29 student sports associations and 80+ other student associations, ranging from social clubs to themed organizations and associations targeted at international students? 
Discover the city of Maastricht
Practical details about living in Maastricht
How to apply
Eligible students are welcome to study for one or two semesters at our department.
To find out whether you qualify and for more information on the application procedure, go through the checklist below. If you have any questions, don't hesitate to reach out to Ms. Wendy Brandt, our International Relations Officer, using the contact details below. 
Application deadlines
Fall semester: June 1
Spring semester: November 1 of the preceding year
Application procedure checklist
1. Does your home institution have an agreement with us?
2. Do you meet the entry requirements?
2. Do you meet the entry requirements?
Exchange students should have completed at least one year at their home university at the time of participation. Exchange students may have special eligibility requirements regarding their grade point average (GPA) or progress. You can contact the International Relations Office of your home university for more information.
Language requirements
Because all of our education is in English, non-native speakers will have to demonstrate a proof of English language proficiency. Students with an International Baccalaureate or European baccalaureate diploma are exempt from this requirement.
Exchange students whose first language is not English will need to provide evidence of English language proficiency as follows:
TOEFL 575 (Test of English as a Foreign Language, paper-based version)
TOEFL 232 (computer-based version)
TOEFL 90 points (internet based version)
IELTS (International English Testing System) test with a score of at least 6.5
CAE (Cambridge Certificate in Advanced English) test score must be at least a B, whereas a C is sufficient for your CPE (Cambridge Certificate of proficiency in English).
3. Secure a nomination from your home institution
3. Secure a nomination from your home institution
So far so good? Then the third step is to obtain a nomination to study in Maastricht from your home institution's International Relations Officer (IRO).
If you have been nominated as an outgoing exchange student for the Department of Advanced Computing Sciences, your nomination must be officially announced through e-mail by your university's IRO. Please ask them to send your nomination to dacs-iro@maastrichtuniversity.nl.
4. Apply!
4. Apply!
After you've been nominated, you can apply by sending the following information to our International Relations Officer:
A completed application form (to be requested via dacs-iro@maastrichtuniversity.nl)
An official academic transcript
A copy of your passport/ID-card
A passport-size picture
A list of requested courses
Send the required documents to Ms. Wendy Brandt via dke-international@maastrichtuniversity.nl. 
Note the application deadlines:
Apply for the fall semester (runs from Sept - Jan) before June 1; 
Apply for the spring semester (runs from Feb - July) before November 1 of the preceding year.
5. Waiting therapy
5. Waiting therapy
Can't wait to come to Maastricht? Here are a few suggestions to kill the time:
Get in touch
If you have any questions about studying abroad at the Department of Advanced Computing Sciences, don't hesitate to get in touch. 
We hope to meet you in Maastricht!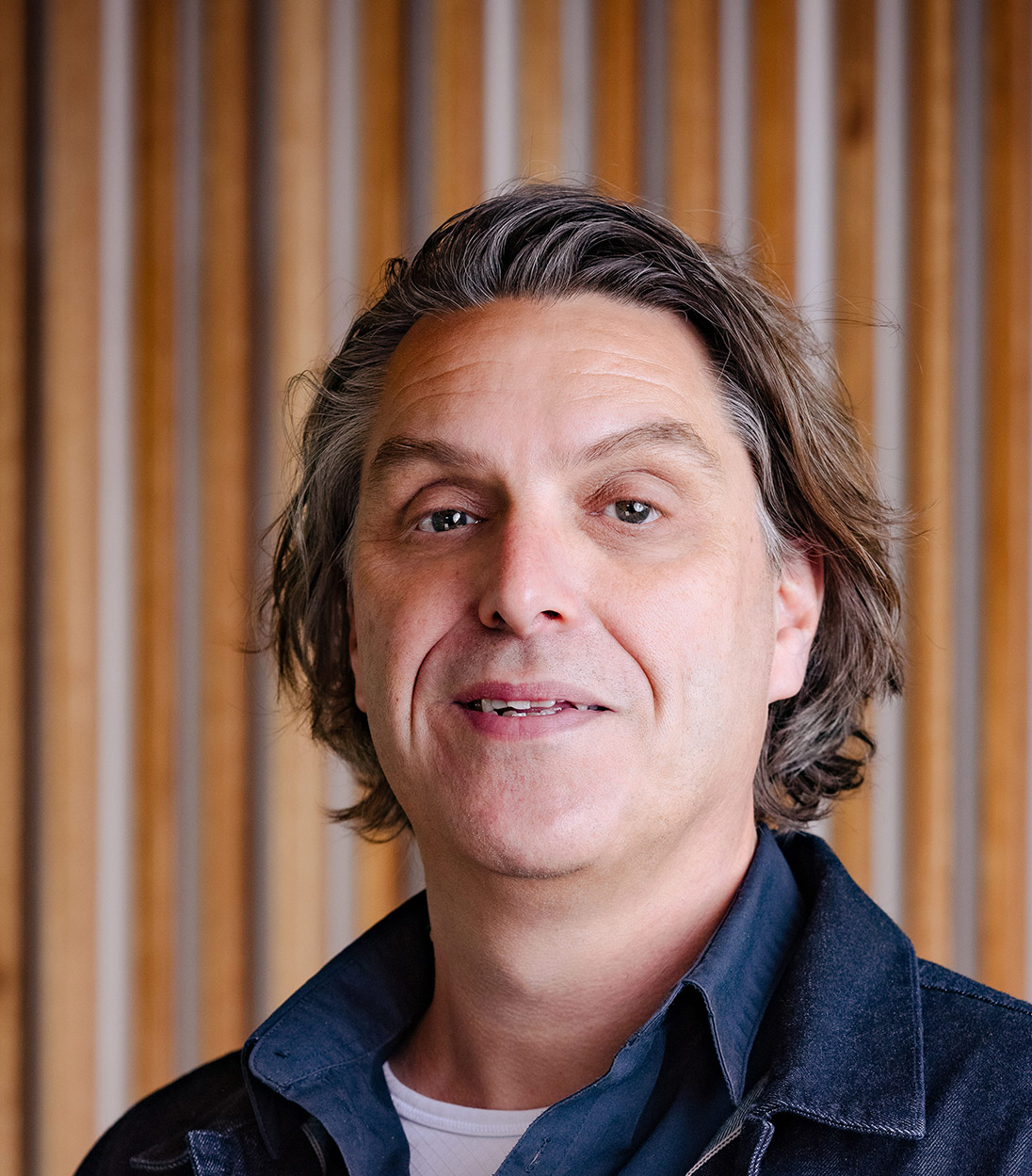 Luc Giezenaar
International Relations Officer, Department of Advanced Computing Sciences
dacs-iro@ maastrichtuniversity.nl
+31 88 388 7206