Hire our students
Fill your vacancies with high-achieving talent from the most international university in the Netherlands. Capable, knowledgeable and highly motivated, Maastricht University students and graduates can help you conduct research, solve problems and manage complex projects.
Your recruitment options range from student internships and full- or part-time job openings to project support groups.
Why employ UM talents?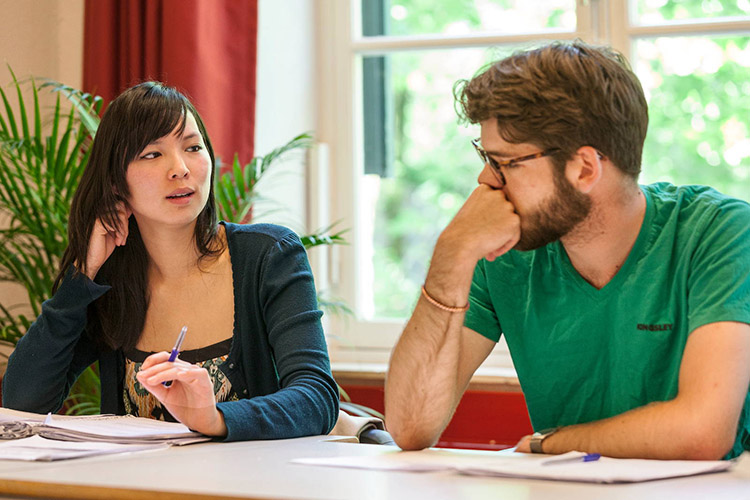 They'll give you what you need
Maastricht University (UM) students and graduates are up-to-speed with the latest techniques and developments in their field and have a solid mix of academic knowledge and a hands-on mentality, enabling them to make a smooth transition from their studies to your business.
 Problem-solving power
Our students and graduates have been trained to provide solutions for real-life issues, working in teams. It's key to our innovative education model Problem-Based Learning. This focuses them on practical application of theory and gives them excellent analytical, project management and communication skills. It also turns them into self-motivated and assertive professionals.
 International outlook
A high proficiency in English is one of the benefits of the 'international classroom' concept adopted by UM. This involves students working in groups with people from different cultural backgrounds, approaching issues from a variety of perspectives. This leaves them well-prepared for the rapid changes in today's globalising labour market.
Recruitment opportunities at UM
Hire an intern
Young academic talents may not have a degree (yet), but they are full of youthful energy, enthusiasm and fresh ideas. And interns may well turn out to be the full-time employee you're looking for. In fact, internships offer a low-threshold opportunity for you to try out potential staff.

Our teaching programmes cover the following areas of expertise: arts & culture, behavioural sciences, business & economics, education, globalisation & development, health & life sciences, law, liberal arts & sciences, media studies, technology & innovation, politics & governance and sciences.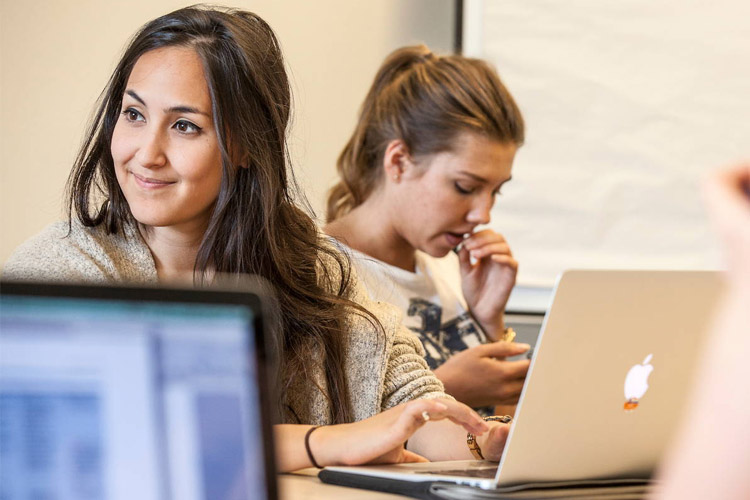 Assign your project to a group of students
Premium
'Put a PREMIUM on your project'. PREMIUM is an honours programme for high-performing, motivated UM master's students. They spend up to five months working together on a real-world assignment for a company, NGO or educational institution. Grouped in interdisciplinary teams, the selected students work towards a deadline under the guidance of a project mentor. In the meantime, they will attend additional courses and workshops to hone the skills required for the job. For the duration of their assignments, these students share your goal: accelerate and, if possible, complete your project.
This academic year, projects involve research, product development and other assignments for various partners including Philips, Atos, Arcadis, CUBE Design Museum, Video Power, and Team Focus.

 Do you have a project for a team of excellent students? Visit our PREMIUM website.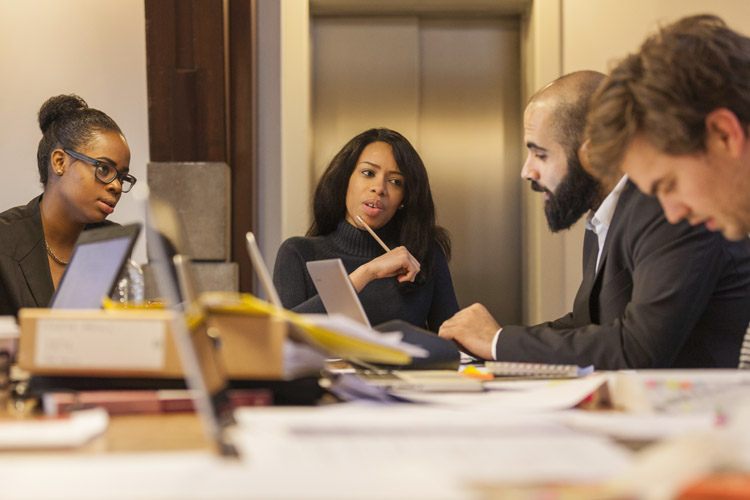 Contact
If you would like to work with UM but are not sure yet which faculty is best for your needs, then please get in touch with our account managers through careerservices@maastrichtuniversity.nl. Our account managers will guide you through the process of working with UM talent.