Veerle Spronck (V.G.A.J.)
Veerle Spronck is a PhD candidate in the Philosophy department at the Faculty of Arts and Social Sciences since September 2017. She works for the Maastricht Centre for the Innovation of Classical Music (MCICM). In her PhD research, 'Listen Closely: Innovating Participation in Symphonic Music', she ethnographically examines how symphony orchestras are experimenting with (audience) participation in their everyday practices.

Veerle has obtained a BA in Art History (Vrije Universiteit Amsterdam) and graduated cum laude from the Research MSc Cultures of Arts, Science and Technology (Maastricht University). Her thesis, which was an ethnographic study of artistic research practices in the Netherlands and Flanders, was awarded the LKCA Max van der Kamp thesis prize (in cultural education and participation) in 2017. During and after her studies, she worked as managing assistant for the Maastricht Centre for Arts and Culture, Conservation and Heritage (MACCH) and as researcher at the Research Centre for Arts, Autonomy and the Public Sphere, Hogeschool Zuyd.
Science and Technology Studies
Contemporary art
Visual art and music practices
Cultural participation and education
Cultural studies
Ethnographic methods 
Artistic Research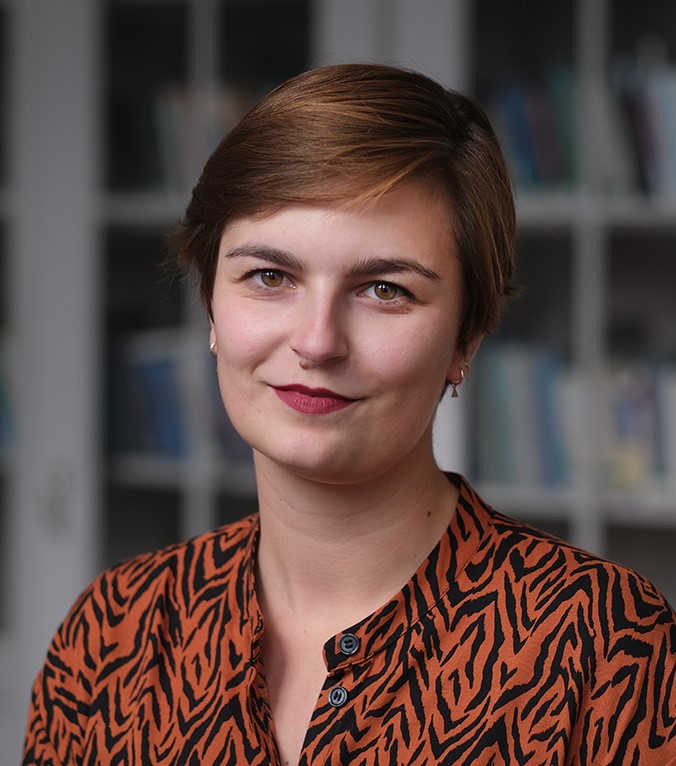 Veerle Spronck (V.G.A.J.)
Wijsbegeerte
Faculty of Arts and Social Sciences