T.J. Dekker
Teun J Dekker (1980) is Professor of Liberal Arts and Sciences Education at University College Maastricht, where he teaches courses on the intersection of the Social Sciences and the Humanities, including History of Political Thought and Distributive Justice in Contemporary Political Philosophy.
As Professor of Liberal Arts and Sciences Education, his main duties are: 
Conducting theoretical and philosophical research concerning the nature of Liberal Arts education in the European context, as well as its social, political, and educational significance.

Contributing to the academic community, teaching, and management of University College Maastricht, with a focus on safeguarding, developing, and spreading its Liberal Arts philosophy.

Spreading public awareness of Liberal Arts education among the general public, in the educational sector and in the labor market, both in the Netherlands and in Europe.

Further advancing Liberal Arts education within Maastricht University, by investigating and initiating new educational projects at University College Maastricht and the Maastricht School of Liberal Arts and Sciences.

Promoting Liberal Arts education in the Netherlands, by developing and contributing to national initiatives in cooperation with other Liberal Arts programs in the Netherlands and by liaising with policymakers.

Furthering Liberal Arts education in Europe, by sharing expertise with Liberal Arts programs throughout Europe and by consulting for Universities on matters relating to Liberal Arts education.
Teun J Dekker (1980) did his Bachelors' degree at University College Utrecht, with a double major in Social Sciences and Humanities and graduating Summa Cum Laude. Having been awarded both a VSB and a Huygens National Talent Scholarship, he went on to do his Master's degree and Doctorate in Political Theory at St Antony's College, Oxford University.  His graduate research focused on the elaboration and defense of desert-based theories of distributive justice. He continued this research at Yale University. He conducted an NWO VENI project which used the techniques of analytical philosophy to clarify contemporary political debates. As part of this research he was Karl M. Loewenstein Fellow of Political Science and Jurisprudence at Amherst College. In 2016-17, he worked as Senior Policy Advisor in the Higher Education Quality Team at the Dutch Ministry of Education, Culture and Science. Between 2011 and 2018, he was Vice-Dean of Academic Affairs at University College Maastricht.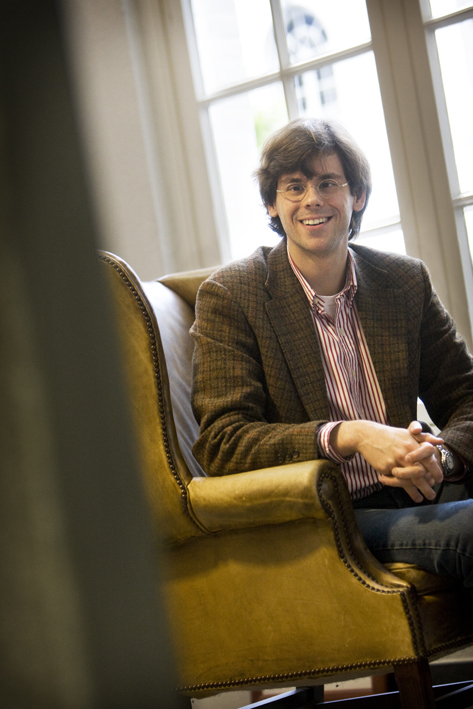 T.J. Dekker
Professor of Liberal Arts and Sciences Education
University College Maastricht
Faculty of Science and Engineering