Dr T. Snijders, Ph.D.
Dr. Tim Snijders holds a BSc in Health Sciences and an MSc in Human Movement Sciences (Maastricht University). In December 2014, he successfully defended his Ph.D. thesis entitled "Satellite cells in skeletal muscle atrophy and hypertrophy" (Maastricht University). He continued his research in exercise physiology as a post-doctoral fellow at McMaster University (Hamilton, Canada). His studies were focused on the identification of different exercise and nutritional intervention strategies to further augment skeletal muscle protein synthesis and muscle satellite cell function in older adults. As an assistant Professor at Maastricht University, he is now involved in both research and education focused on the skeletal muscle fiber perfusion in muscle adaptive response to exercise training in young, old and more compromised clinical populations.
Human muscle physiology
Exercise physiology
Protein metabolism
Skeletal muscle satellite cells
Myogenic regulatory factors
Immunohistochemistry
Fluorescent microscopy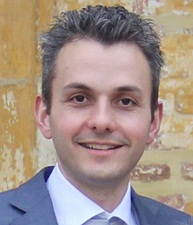 Dr T. Snijders, Ph.D.
Department of Human Biology School of Nutrition and Translational Research in Metabolism Faculty of Health, Medicine and Life Sciences