Prof Dr S.M.E. Wyatt, Ph.D.
Sally Wyatt originally studied economics at McGill University, Canada and Sussex University, England. She received her PhD in science and technology studies from Maastricht University in 1998. She has worked at the Universities of Sussex (1980-86), Brighton (1988-90), East London (1990-99) and Amsterdam (1999-2006) as well as at the British Economic and Social Research Council (ESRC) (1986-88). Between 2006-17, she worked for the Royal Netherlands Academy of Arts and Sciences (KNAW), and was Programme Leader of its e-Humanities Group. Between 2005-2010, Wyatt co-ordinated PhD training in the Dutch Research School for Science, Technology and Modern Culture (WTMC), and was the Academic Director between 2011-17. Wyatt was the international co-ordinator for ESST (European Master's Programme on Society, Science and Technology) between 1996-99 and its President between 2008-2011. She was President of EASST (European Association for the Study of Science and Technology. She is now Professor of Digital Cultures at FASoS, and one of the coordinators of the VSNU's Digital Society initiative.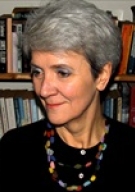 Prof Dr S.M.E. Wyatt, Ph.D.
Professor of Digital Cultures
Maatschappijwetenschap en Techniek
Faculty of Arts and Social Sciences