Sejla Imamovic (S.)
European Human Rights Law
European and Comparative Constitutional Law
Šejla Imamović is Assistant Professor of European Human Rights Law at the Faculty of Law of Maastricht University, having previously worked as a teaching fellow at University College Maastricht and as a PhD researcher and lecturer at Maastricht University and Hasselt University, Belgium.
Šejla holds a Ph.D in European Human Rights Law from Maastricht University. She also holds a Bachelor Degree in Liberal Arts from University College Maastricht (honours) and an LL.M. in European Law from Maastricht University (cum laude).
Šejla's main research interest is fundamental rights law of the European Union, with a particular focus on its relation with the European Convention on Human Rights and national law. Šejla is a scholar of the Maastricht Centre for European Law, the Montesquieu Institute Maastricht and a member of the Ius Commune Research School.
Šejla currently coordinates the course European Human Rights and acts as a guest lecturer in several other courses including European and National Constitutional Law and European Fundamental Rights Law. Previously, she was a coordinator of the course Law and Society at University College Maastricht and she also taught several EU law courses. Šejla started coaching students for the European Human Rights Moot Court competition last academic year where the students achieved third place and won several awards including Best Written Submission for the Respondent.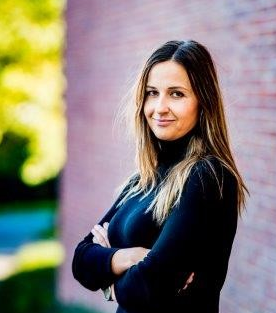 Sejla Imamovic (S.)
Publiekrecht
Faculteit der Rechtsgeleerdheid