Research institutes
Rehabilitation Medicine
This department is part of the Faculty of Health, Life Sciences and Medicine and our research is done in close collaboration with the Adelante Centre of Expertise in Rehabilitation and Audiology. Our research is coordinated within the research program Rehabilitation Medicine in the research school CAPHRI.
The mission of the program is to improve evidence based practice in rehabilitation medicine. The research primarily focuses on the improvement and evaluation of diagnosis, treatment and care after discharge of patients who experience limitations in their level of activities and participation. The program will also facilitate the implementation and innovations of care, on the basis of these research results, in close collaboration with Adelante and the Maastricht University Medical Centre.
Focus
The focus of research is on the three top clinical care diagnoses/problems identified by the department of rehabilitation medicine at the Maastricht UMC+ and Adelante:
• chronic musculoskeletal pain
• arm-hand functioning (adults and children)
• complex traumatology, more specific acquired brain damage
Topics
The research is primarily of clinical origin, covering diagnosis, prognosis, moderation, mediation and outcome measures, with a special emphasis on performance and real life activities and participation. This also includes clinimetrics. 
The second major topic is improving the (cost) effectiveness of treatments and changes in the care chain. 
And finally, theory-based translational research will be applied in order to develop new treatments or new forms.
Fast facts
Specialised in chronic musculoskeletal pain, arm-hand functioning, complex traumatology.
Led by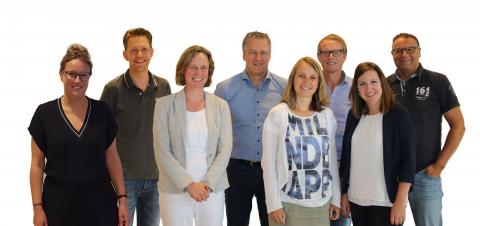 For more detailed information see:
News
Have you heard about the Climate Fresk Workshop at UM? Three workshops have already taken place, with a total of 200 students and staff participating. The experiences and reactions have been very positive and the taste is for more. 

Sustainable UM 2030 has awarded three projects with a sustainability grant for education to further integrate sustainability into the course curricula. 

Hildegard Schneider, Professor emeritus of International and European Law receives the prestigious Tansmedal during her farewell lecture.
Events
Choosing which university and bachelor programme you want to attend is an important decision. That is why we organise many study events throughout the year, such as our Bachelor's Open Day and Experience Days. Are you unable to attend one of these events or do you prefer a personal appointment? Then we offer the possibility of a one-on-one guided campus tour. One of our students is happy to take the time and guide you around the campus, answering all the questions you might have.

UM Strolls is an initiative to provide the UM community with an accessible infrastructure to go out for a stroll.

Students and staff can meet informally for a drink after a long work or school day. Open every Wednesday and Friday from 15.30-17.30hrs.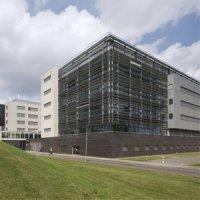 Rehabilitation Medicine
Postal address PO Box 616 6200 MD
+31 43 388 2160
margareth.vankrevel@maastrichtuniversity.nl