Research institutes
Maastricht MultiModal Molecular Imaging Institute – M4i
M4i is a state-of-the art international institute that brings together a powerful palette of innovative molecular imaging technologies. Its mission is to perform fundamental, instrumentation and applied studies in molecular imaging as part of a translational, synergistic, interdisciplinary research programme that attracts top researchers from across the world.
Fast facts
Largest molecular imaging centre in Europe
Nanoscopy division, led by Prof. Peter Peters
IMS division, led by Prof. Ron M.A. Heeren
Collaboration with academia and industry
Research programme open to PhDs and Postdocs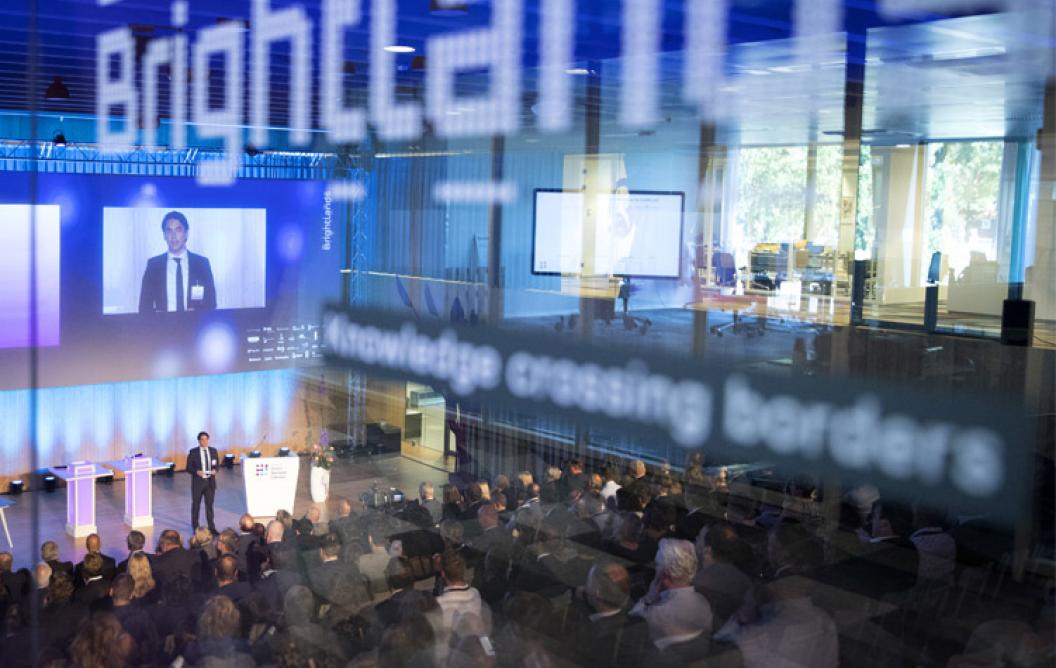 A Brightlands institute
Brightlands is an open innovation community in a global context, connecting four campuses in the province of Limburg: in Maastricht, Heerlen, Sittard-Geleen and Venlo. The campuses provide entrepreneurs, scientists and students state-of-the-art facilities to support development, education, innovation and growth. Naturally, there are close links between all four Brightlands campuses, and together they enable Limburg to serve as an innovation region where researchers and entrepreneurs take on the major challenges in the areas of materials, health, food and smart services.
Access to facilities
Requests to access the Nanoscopy or Imaging Mass Spectrometry facilities of M4I can be specified using the 'Access to facilities'-contact form. The lab manager of the requested facility will evaluate your request.
Fill out the contact form
Take a virtual tour
Join Prof. Ron M.A. Heeren for a virtual guided tour through the imaging mass spectrometry laboratories of M4I. You wil get some insights in the breadth of high end, mass spectrometry based molecular imaging infrastructure in the labs. Perhaps a place where you would like to an internship or pursue a career in molecular imaging! If you are interested, please send your cv and motivation letter to h.schott@maastrichtuniversity.nl

News

Events
 More about upcoming events 

Publications