UM's Sports Council MUSST looks back and forwards
UM's Sports Council MUSST looks back on a year without sports tournaments. A year without a sports gala. A year without other (sporting) events. But more importantly, it is looking (forward) to a year full of these activities. A barbecue here and there. One constitution drink after another. And the catching up has already begun. "Moreover, we can organize events ourselves again, such as the sports event during the INKOM. We are super excited about that!", says MUSST board member Famke Nouwens.
Together with UM SPORTS, the MUSST makes sure that students and members of student sports associations can play sports without worries. They also support the boards of these associations and look after the interests of the students who play sports. But what does this actually entail?
This past year mostly online...
Under normal circumstances, various social activities are organized throughout the academic year so that student sports associations can interact and learn from each other. Think of a sports gala, a board weekend and participation in various sports tournaments. This past year was different though, as everything had to take place online. "It was nice to see that the boards moved closer together and the communication between the different associations has become stronger," says Famke.
Of course, there have been many online (sports) activities. Among others, the MUSST organized an online Crazy 88 game for all students and an online Career Day together with Rowing Association Saurus, consisting of online workshops and lectures.
But now that most things are allowed again...
All these online activities are nice, but of course not comparable to getting together live. Famke: "That is why we are glad that we can organize at least one live event during our board year." During the INKOM, the MUSST (together with UM SPORTS and the student sports associations) will organize a sports event in city park De Griend. The preparations for this event are in full swing. All student sports associations will be present during the sports event and will give workshops and demos. In addition, there are sports activities in which everyone can participate.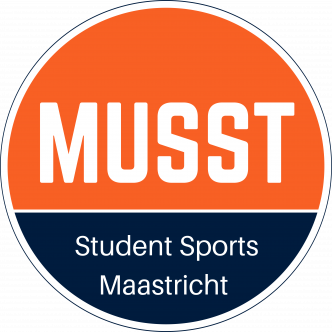 About the MUSST
Together with UM SPORTS, Sports Council MUSST (Maastricht University Student Sports Council) ensures that the 31 Maastricht student sports associations can practice without any problems and that students who play sports can get the best out of their study time. The (boards of) student sports associations can call on Sports Council MUSST for help and advice on all kinds of board related issues. Furthermore, at MUSST, the associations can apply for subsidies for participation in tournaments, the organisation of events and for sports materials.
Bigger events
Furthermore, there is good hope that the other larger events such as the sports gala and the cantus can also take place next year. "But that's up to the new board to organize, because by then we won't be around anymore," says Famke. However, that new board is yet to be found, and therefore there are still several vacancies.
On the MUSST Facebook page you can get a good impression of what MUSST parties and events usually look like…
Students can come to the MUSST for...
Every UM student or student at a higher education institution in Maastricht can reach out to the MUSST with questions about student sports. The MUSST has a good overview of what sports are available in Maastricht and can help you find the right sports association. In addition, if you think a sport is missing, the MUSST can help you start a new student sports association. Even if you run into problems with an association, the MUSST is there for you!
Will you be part of the new MUSST board?
Are you ready for something different and do you want to extend your time as a student with one more year? Can't wait for more social activities and would you also like to organize them? Sports Council MUSST is urgently looking for a new board for the academic year 2021-2022. As a member of the board you will make sure, together with the other board members and UM SPORTS, that the 31 Maastricht student sports associations can practice without any problems. You will work together with the boards of these associations and represent the student athletes.
More information about MUSST and all vacancies can be found on www.musst.nl.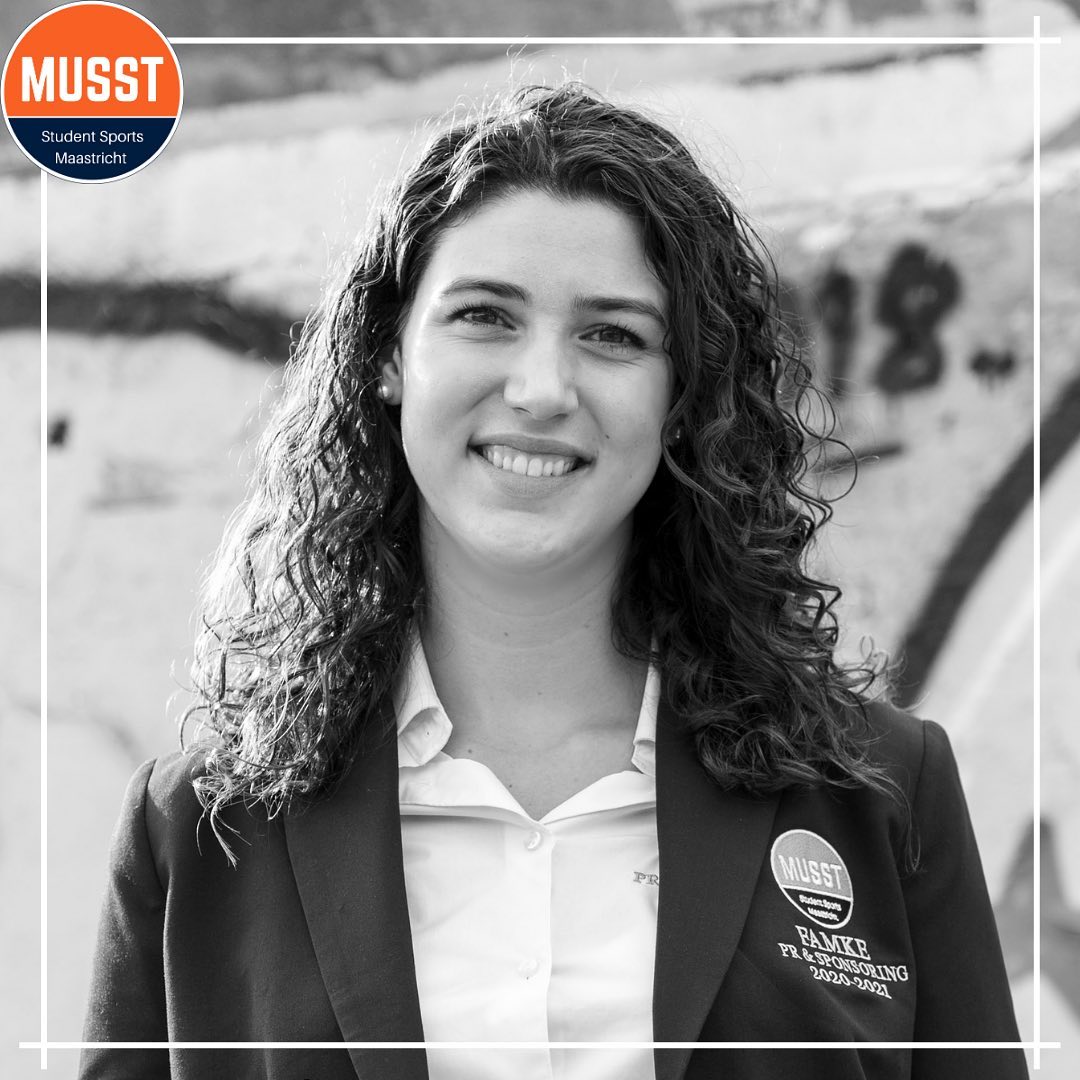 Famke Nouwens
In the academic year 2020-2021, Famke Nouwens is responsible for the PR and sponsoring of the MUSST. Together with the President, Treasurer and Secretary, she is part of the current MUSST board.
MUSST board 2020-2021