Successful first online KidzCollege about fake videos
The first online KidzCollege was held on Wednesday, 2 June, due to COVID-19 safety measures. As many as 250 eighth-grade pupils took part. They learned from Lisa Brüggen and Judith Kamalski, both connected to the Brightlands Institute for Smart Society (BISS), how fake videos are made and what the dangers can be. "Beforehand, we had some doubts as to whether KidzCollege would work online, but the pupils were cooperative and enthusiastic, and for us it was a lot of fun," says Judith Kamalski.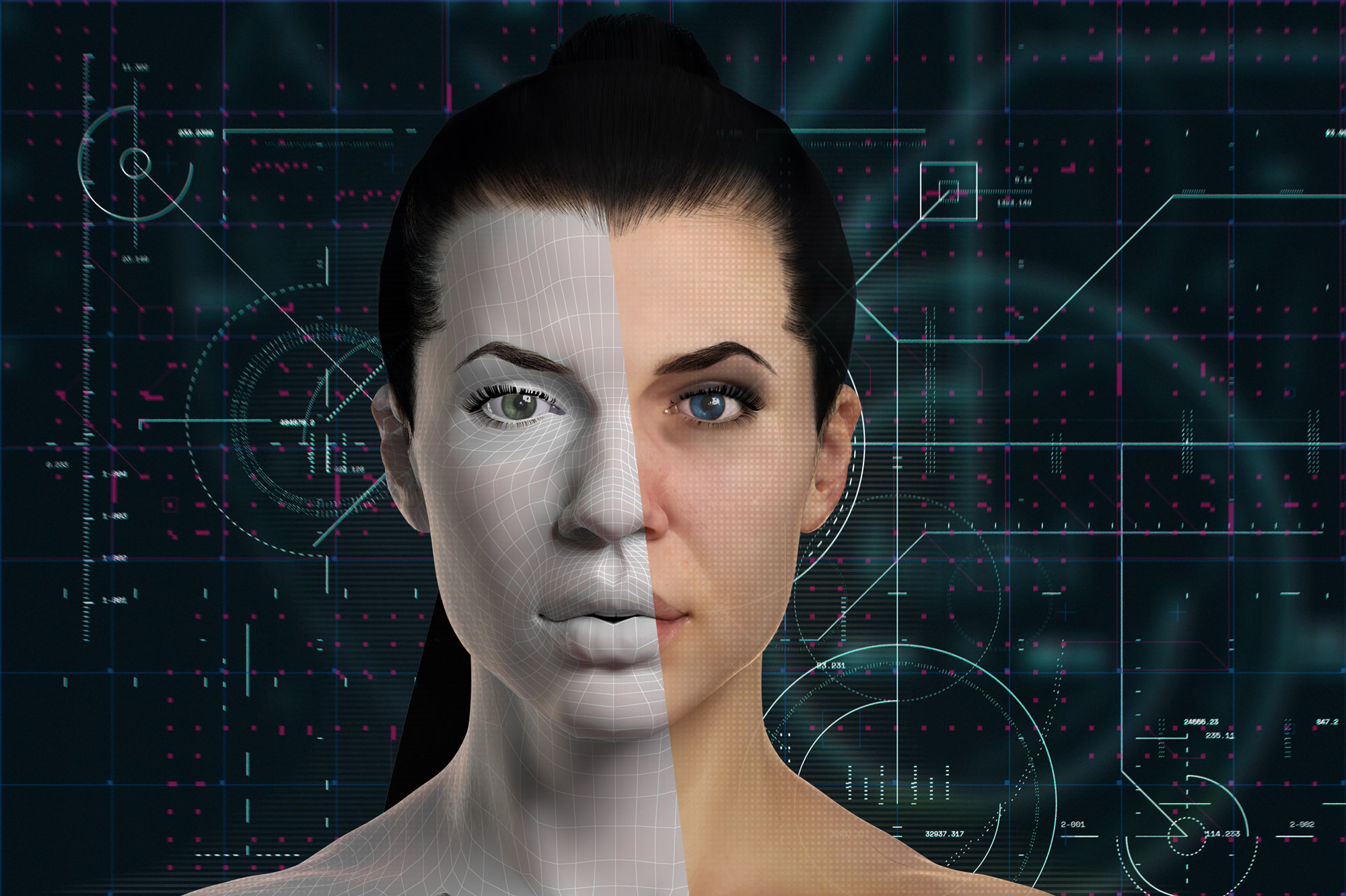 The idea for this lecture came from an assignment from the Cube Design Museum in Kerkrade last year, in collaboration with TeenzCollege. "We gave a workshop to high school students about the possibilities of technology, and that you shouldn't just believe everything you see. That actually worked very well. Then we thought: if this works for them, it might also work for slightly younger children in the eighth grade of primary school. After a quick test with my own panel at home - I have kids in that exact age range and they found it super interesting and fun - I knew we had something useful to offer them."
Guess what I see?
The lecture ran on an interactive whiteboard and the interaction went via Wooclap: a digital tool that allows participants to answer questions and express their opinions. "The key message was that technology in itself is not right or wrong; it's what people do with it that can be right or wrong. We used an extreme example of an English company where a high-ranking person received a scam phone call from someone imitating his boss's voice asking him to transfer 200,000 euros. The employee paid the money in what turned out to be a scam. All the children agreed that this was bad use of technology. We wanted to make them aware that there are risks involved and that what you see or hear might not be true."
Awareness
The lecture consisted of three parts. It kicked off with a general explanation of artificial intelligence, the technology behind fake videos. Next, the children dispersed in breakout sessions, where they put the theory into practice by making a cat and trying to distinguish real faces from fake ones. In the final section, the children responded to a series of statements and questions. Kamalski: "For example, 83% of the children thought that a quality mark for videos on the internet would be a good idea. Asked whether it was fine to make a deep fake video about someone, 11% said yes, arguing that there are all kinds of videos of famous people in circulation, while 89% thought that this would be unacceptable without that person's permission."
Mission accomplished?
"I hope I've planted a seed that will make them look a little more critically at all the online content that they are exposed to." Kamalski's son, who took part in one of the KidzCollege groups, said it had opened his eyes: "I now look at those videos in a very different way. Even though I found it very hard to recognise fake faces."
If it were up to Kamalski, there will definitely be a follow-up to this online lecture. "The big advantage of online is that the children can work on assignments in groups using their own laptops. That would not have been possible in a lecture hall in Maastricht. So as far as I'm concerned, this is definitely worth repeating."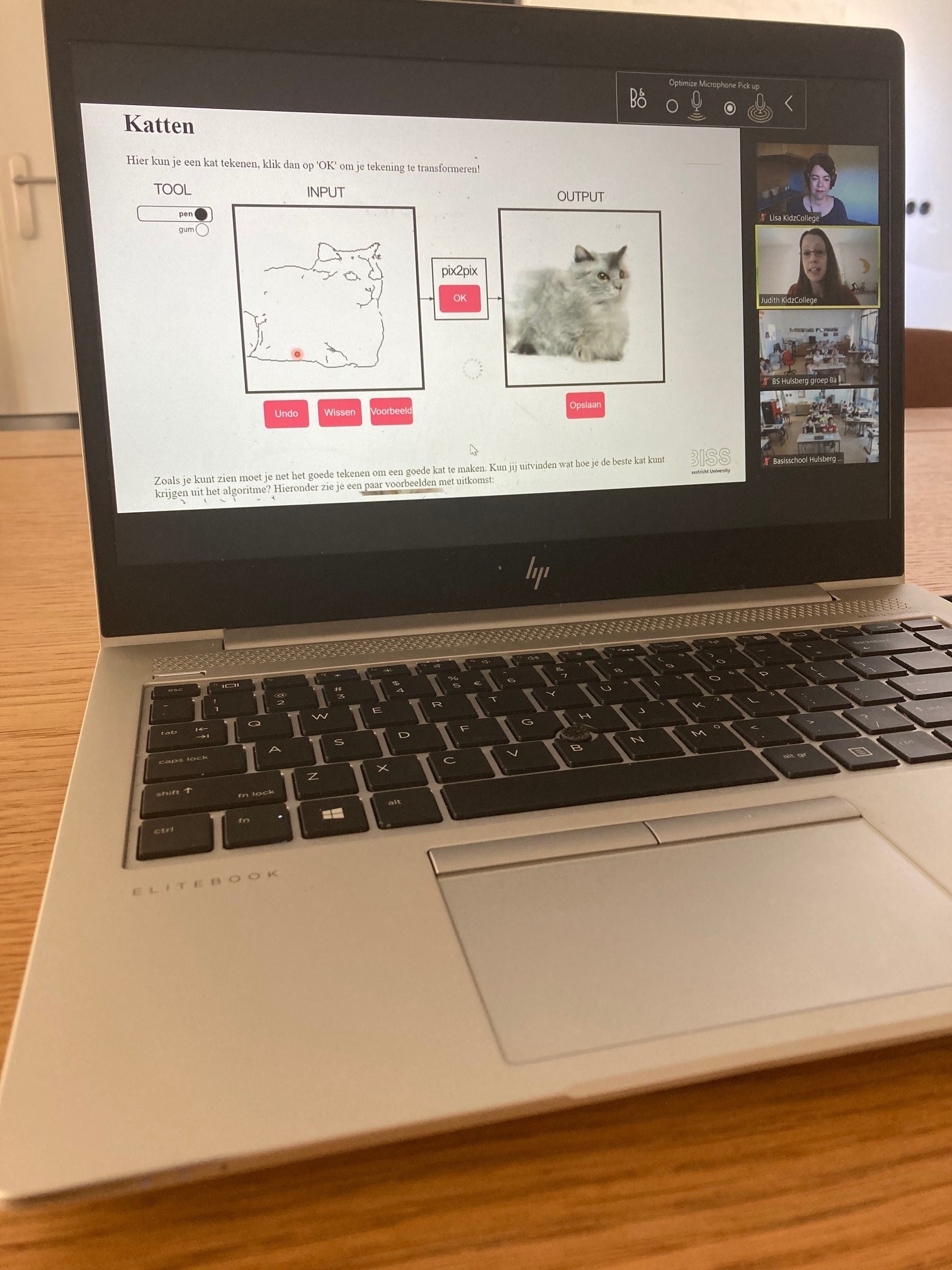 The online KidzCollege on fake videos was offered by BISS (Brightlands Institute for Smart Society), a group of Maastricht University scientists from a range of disciplines collaborating on safe and responsible applications of digital technology. The lecture was given by Prof. Dr. Lisa Brüggen and Dr. Judith Kamalski, both associated with BISS. 
Also read
Until recently, palaeontology and evolutionary biology were not among the key disciplines at UM. This is set to change, say the newly appointed professors José Joordens and Leon Claessens.