Seminar 17 January 2023
Seminar on International Economic Law (17/1/2023)
On 17 January 2023, METRO will organize the seminar 'The Evolving Nature of the Rule of Law in International Economic Law'. The seminar will be held at the StayOkay in Maastricht. Registration is free and open to everyone interested, including students.
The programme of the seminar and a link to the registration form are available here (please scroll down). The seminar takes place in the context of an EU Jean Monnet project.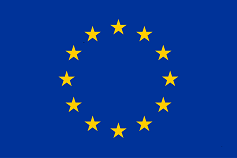 Also read
Together with Ania Molenda from Het Nieuwe Instituut, Costas Papapdopoulos has been awarded an NWO museum grant of €50,000 for the research project 'Unfolding the Archive: New Dimensions of Access to Born-digital Architecture Collections'.

On 27 September 2023, the Globalization & Law Network hosted Chiara Armeni, Professor of Environmental Law at Université Libre de Bruxelles, who presented her paper entitled "Inequalities and environmental justice in the EU climate transition".

To reduce the imposition of short prison sentences in the Netherlands, experts are arguing for the inclusion of electronic detention in the Criminal Code as a possible punishment. A partnership led by Maastricht University and the Dutch Foundation for Restorative Justice is submitting a so-called...