An Alumni Story
Rugby – A Passion that Complements your Career
SBE alumnus Riccardo Notarangelo works as a Project Researcher at the University of Vaasa in Finland. In this article, he shares how his studies and experience at SBE and his love for rugby contributed to him going to where he went and ending up where he is.
Rugby: One Of My Big Passions
In 2007, my father introduced me to rugby. Which I'm assuming you might be familiar with, and if not, there is a lot about it in the news with the build-up to the Rugby World Cup that started this week in France. The introduction turned into an exploration and fascination, that turned into a passion… and today, sixteen years later I am still enjoying every rugby game I get to play or practice I get to attend.  
"The rugby will follow you"
A lot of life has happened since 2007. I attended high school at two distinct institutions – each bringing with their own learnings. At the Bangkok Patana School, a British private education school my rugby playing started. There, in Thailand, I found rugby in a different form – seven-a-side and ten-a-side were the norm. With the small youth player numbers I also had the opportunity to play for three different teams simultaneously thanks to the relatively loose legislation. We had a school team, but it was only active during the competitive season. In Thailand I had my first taste of being part of an invitational team – where we prepared for the "Shock and Awe Tour": After a long "pre-season" the team signed up for a bunch of tournaments with the goal of performance. 
When I returned to Europe, I continued my studies at the British School of Brussels. Here I completed my IGCSEs (English General Certificate of Education – International version of the course) and had an introduction to "proper" school rugby as part of the school's rugby academy.  Eventually, the school team was no longer able to compete in the local tournaments, so the academy trained for the international schools sports tournament (ISST). In my last year in high school, I was chosen to lead the team as the captain, which was a great honour and again a massive learning opportunity. High school was where I learned though that Rugby and Academia go hand in hand, that a healthy mind requires a healthy body but also that the discipline of the sport helps you excel in your studying too.
After high school, I joined the University of Maastricht. I stayed in Maasi for four years, during which I completed both the BSc EBE and MSc BISS degrees. Throughout my time at university, I maintained a disciplined lifestyle to make sure I could play rugby on weekends. As some players say: "Availability is the best ability". Availability sure became my special ability and I'm pretty sure my love for rugby combined with my multi-sport approach (gym, football, cycling) contributed to that. My playing and involvement with rugby and other sports helped me develop not only physical but also mental toughness. 
Starting in 2010, another important thing was also happening – I was falling in love… with a country: Finland! Not necessarily known for its rugby, I was a bit hesitant at first about what the move would do to my rugby and if there would be good and sufficient opportunities to still practice the sport.  But following some advice from a rugby coach who said "the rugby will follow you" and confident in my career prospects given my strong hard and soft skills gained at amongst others the University of Maastricht, I pursued the move to the Nordic country and haven't looked back since.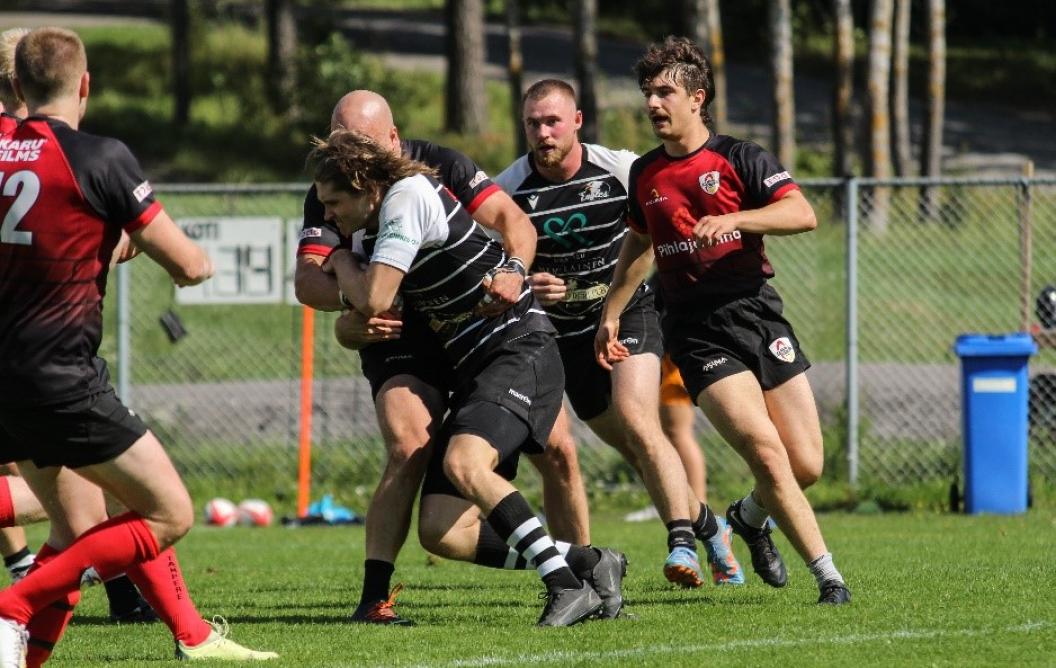 Today I write from Tampere, after having commuted over 200km from my home town of Vaasa for a rugby session. I ended up finding a rugby club before I found a job, and looking back at how rugby has been part of my journey, I realise that rugby indeed followed me and I'm thankful for the skills it taught me and how it shaped me to be a better person and performer.
My Rugby World Cup Predictions
The competition follows a knock-out pool approach and participating teams are divided into the following pools:
Pool A: NZL; FRA; ITA; URU; NAM
Pool B: RSA; IRE; SCO; TGA; ROU
Pool C: WAL; AUS; FIJ; GEO; POR
Pool D: ENG; JPN; ARG; SAM; CHI
Disclaimer, to not hold me to any of this, but my top 3 predictions for this Rugby World Cup competition is that France will keep the sought-after William Webb Ellis trophy in Paris, New Zealand will have to settle for second place and England will have to be satisfied with a bronze medal.
My reasoning (which is obviously analytical, but also taking into consideration what I know about the game, the teams and a slight bit of personal bias): I suspect France will want to perform at home, so they'll want to approach every game like a final. Regardless of their opponent, and regardless of the squad that they put out.
New Zealand could likely trip on the final hurdle due to some chance events – perhaps they will win their opener against France and assume they can do the same in the Final. And due to this, they will underestimate the home advantage.
England might have a relatively easy pool stage, and as a result, manage to overachieve based on their current form (Losing to an underpowered and problem-ridden Wales is not a good look in the Summer Series).
If you want to hear more about any parts of my journey feel free to get in touch! You can find me on most platforms (LinkedIn, Facebook, Instagram) with Riccardo Notarangelo.
Also read
Uncertainty can make our lives difficult. This blog post will walk through the basic concepts of uncertainty in economics, coupled with a few takeaways from our research.

 

The status quo isn't viable; we need to transform how we do things and how we think about them – not just in one domain but in the complex system made up of the interactions between all the domains. With his Natural Social Contract, Patrick Huntjens sketches a way forward.

When we asked alumnus Robbie Servais about his current occupation, he told us that he works as a football coach at K.R.C. Genk. An unusual career considering that he studied International Business at Maastricht University. Although Robbie's profession may seem like an unusual career choice, his...