Queer history PERCOLating through time and institutions
With the NWO-funded Perverse Collections, Eliza Steinbock researches the evolution of Europe's LGBTQ+ archives. What is preserved by whom and why? How have these marginalised and often persecuted communities managed to preserve their own history? What can we learn about how to preserve history, categorise it and make it accessible and relevant?
"It is also the desire to know that there have always been people like me that motivates me as a researcher," says Eliza Steinbock, Associate Professor of Gender and Diversity Studies. It is an understatement to say that displaying the richness of queer and trans culture hasn't always been a priority of national archives and galleries. And yet, there is a wealth of art and cultural artefacts fundamental to a historic understanding and appreciation of these subcultures.
Perverse Collections (PERCOL) wants to move towards sustainable strategies for protecting European LGBTQ+ history through a critical and nuanced understanding of the evolution of its various archives, both formal and informal. PERCOL's efforts will not only benefit scholars, but also queer and trans community members as well as those working in galleries, libraries, archives or museums.
A European diorama
The 24-month project starting in June and funded by the Dutch Research Council on behalf of the Governing Board for the European Joint Programming Initiative Cultural Heritage will map the growth of Europe's queer and trans archives since the 1970s and compare their workings, their relation to state support, and their local significance. Steinbock, the principal investigator of the Dutch team, will work together with principal investigators Juan Suárez, University of Murcia and Glyn Davis, University of St Andrews, who leads the project. All three teams will conduct transnational research with slightly different focal points.
The list of associate partners across Europe is impressive: from the Black Queer Archive in Amsterdam to the Glasgow Women's Library; from Schwules Museum, Berlin to the Museo Reina Sofia in Madrid. "Creating an extensive network that will allow those institutions to learn from each other is also one of our aims and so far the feedback has been very encouraging." Beyond generating academic knowledge, PERCOL will also organise a conference per team as well as workshops.
Who decides what is important?
There is of course always an element of chance and force majeure when it comes to what is preserved and what perishes but, as Steinbock points out, there is also a selection mechanism. "It's about what is important to whom – and that changes with the context, in particular those who curate." For example, IHLIA in Amsterdam, founded by a group of gay men, has grown into a big heritage organisation, which has absorbed various other archives and collections over the years.
A natural and pragmatic development, but not without its pitfalls. As guardianship of a collection changes, so might the relative sense of value. "Initially, groups from other intersectional identities like trans people or women of colour were largely overlooked." Even without a loss of materials, this may lead to a loss in the diversity of preservation and presentation strategies. Ancient bronzes and the ephemera from private collections have differing needs and strengths.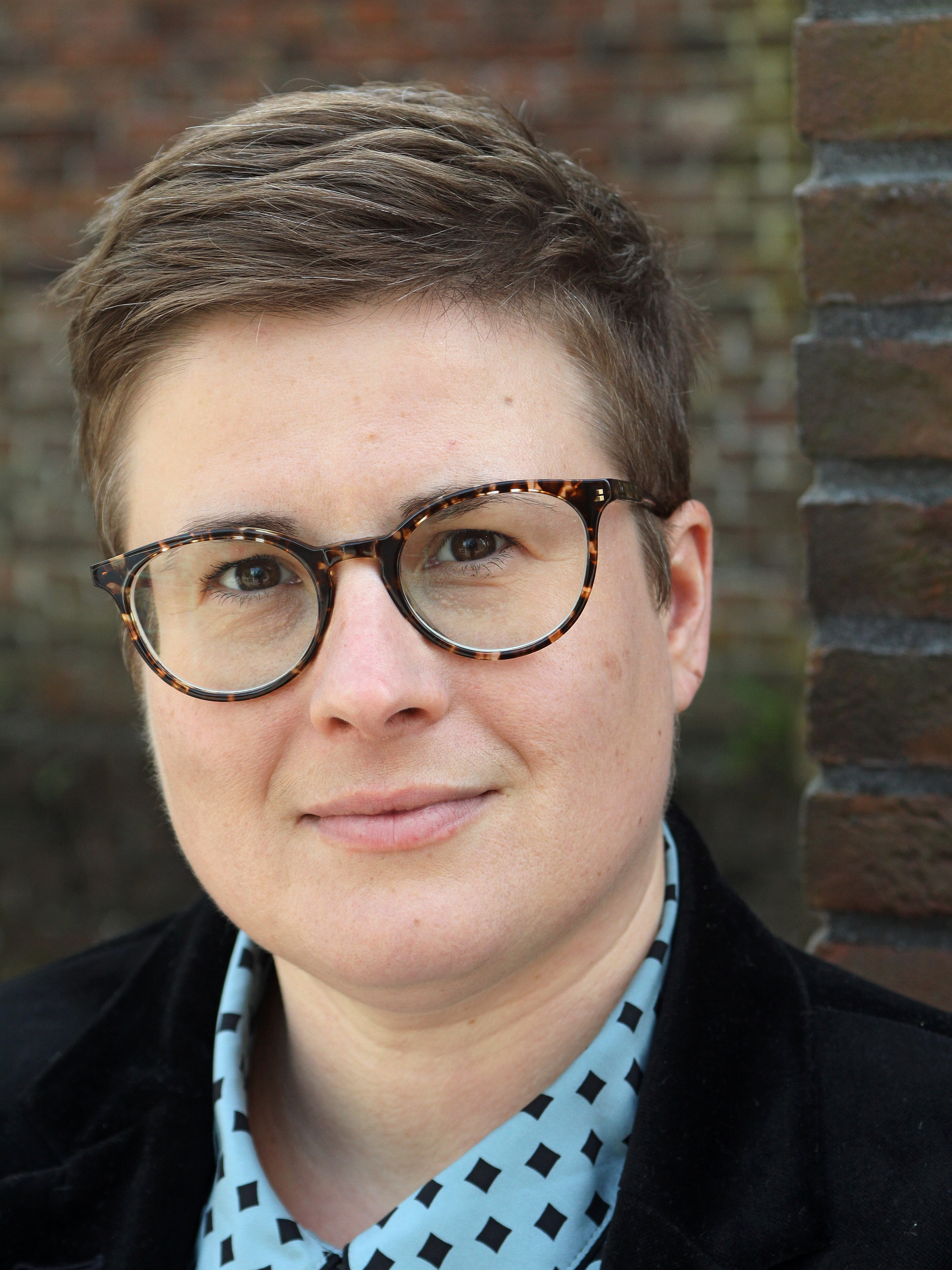 Eliza Steinbock is Associate Professor of Gender and Diversity Studies at the Faculty of Arts and Social Sciences at Maastricht University. They specialise in the study of visuality and material culture, focusing on questions of transgender cultural production and the intersectional analysis of inclusion/exclusion mechanisms.
In addition, Steinbock is director of the Centre for Gender and Diversity (CGD), affiliated researcher at the Maastricht Centre for Arts and Culture, Conservation and Heritage, and member of the Advisory Council to the Diversity and Inclusivity Office.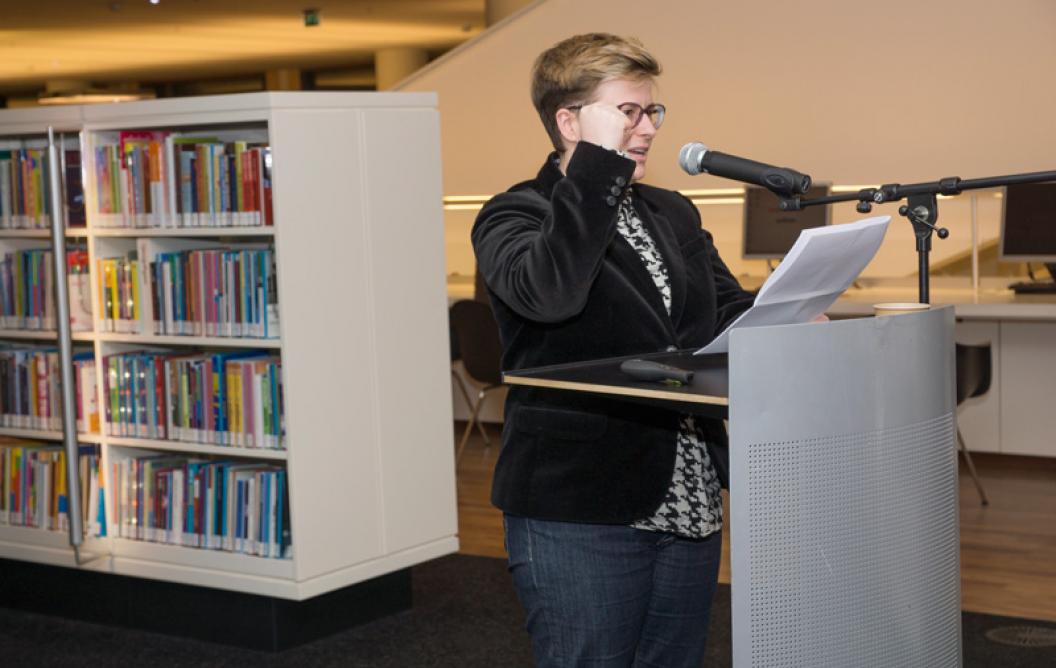 How to make things speak to and of people?
Institutionalisation in that sense isn't an unambiguous blessing. Whilst benefiting from improved logistics and financial stability, smaller collections might also forfeit some of the qualities that made them special. "The Lesbian Herstory Archive started in an apartment in New York, where the local community could get together for informal gatherings. That's a very different atmosphere from, let's say, a grand museum with security guards. The function changes, as does the sense of accessibility."
Steinbock also works on rethinking inclusion, both in terms of what is preserved and how it is presented, as project leader of the national consortium "The Critical Visitor: Intersectional Approaches for Rethinking and Retooling Accessibility and Inclusivity in Heritage Spaces" funded by the Dutch Research Council.
Erasure of the queer and inconvenient
They cite the Netherlands National Archives collaborating with groups of descendants of the victims of Dutch colonialism as an example of a process that is still slow and disjointed. "Looking at what to do with the VOC [Dutch East India Company] papers was an active effort at decolonialisation." While the papers bear witness to a gruesome tale of violent exploitation, they can also be a part of identity. "A biased institutional system can quietly exercise violence by erasing everyone who isn't part of the mainstream, part of the dominant narrative." 
Steinbock's research is no disinterested perusal of the past either: history very much continues. "Homophobic and transphobic violence and discrimination is still getting worse in some countries." The preservation of LGBTQ+ heritage is, in many ways, an act of defiance, of self-assertion in the face of adversity, not only in the moment but also for future members of that community.
PERCOL will shed a light on the fascinating history of how marginalised groups managed to create and preserve their own history without the support of institutions. It is impossible not to be impressed by the feats of self-organisation and ingenuity at the heart of queer heritage-making. "I feel such gratitude for the network of people involved in preserving this strand of history, the many invisible hands that have allowed me to conduct this research."
Also read
At the CARIM research institute (school for cardiovascular diseases) in Maastricht, a group of researchers – led by Joost Lumens - is working with 'het digitale tweelinghart' (the digital twin heart): a computer model that simulates the human heart. This research gives rise to a great deal of...

Christian Ernsten and Claartje Rasterhoff, in collaboration with Natuurmonumenten, receive €100,000 for their project 'Rivier Atelier at the Geuldal: heritage management in times of climate change'.

In light of the fast developments within the use of generative AI, the SHE Management Team has developed guidelines for the use of AI.