Provincial elections from a cross-border perspective
On Wednesday 15 March 2023, there will be elections in the Netherlands. We will then vote for the Provincial Council and the District Water Board. Seven of the 12 Dutch provinces border a neighbouring country. Cross-border cooperation and special attention for border regions is therefore extra important. According to Eurostat's definition, the entire province of Limburg qualifies as a border region.
Cross-border cooperation is not self-evident, that was the conclusion of the past ITEM Annual Conference 2022 in Groningen. It requires continuous attention and investment. It is therefore of great importance that cross-border cooperation is not neglected or taken for granted even in the upcoming provincial elections. 
Yet, what are the plans of the various political parties in the border provinces? What do those plans say about cross-border cooperation? What are the effects for those border regions? Are there any topics we are missing?
Meanwhile, the party programmes are appearing in the different provinces. In the run-up to the elections, ITEM reflects on the provincial plans of the parties, active in the seven border provinces. 
 

On 1 March 2023, the ITEM Reflection on the different party programmes in the border provinces will be published
 

On the day when every citizen should have received his or her ballot at the latest, ITEM is keen to inform you about the various relevant aspects regarding cross-border cooperation. The ITEM Reflection examines and reflects on the party programmes in the seven border provinces (Limburg, Brabant, Zeeland, Gelderland, Overijssel, Groningen, Drenthe). In the border effects analysis, the parties with at least three seats in the current Provincial Councils in each border province are included. As the province of Limburg as a whole qualifies as a border region, all 20 participating parties are analysed as a case study. 

Interested in the results? Download the Reflection here .
 

On 10 March, we are happy to present and discuss this ITEM reflection in the next (online) Next ITEM.

Want to join the discussion or have questions? Sign up for Next ITEM via our event page.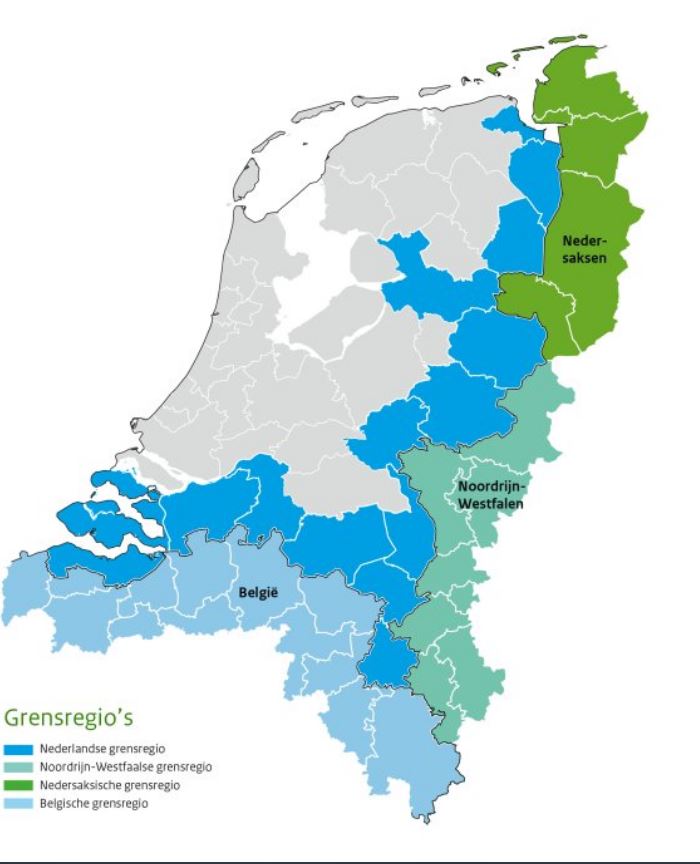 Also read
The importance of cross-border cooperation manifests itself more than ever during the coronapandemic. Multi-level governance is the foundation for taking the next steps; looking for each other and perpetuating relationships at all levels, in administration, politics and practice. This became clear...

Due to the Corona crisis, also many cross-border workers are forced to work in their home country. They have been asked not to cross the border to come to their office situated in the neighbouring country. At the moment, this is only possible because the Dutch, Belgian and German governments have...

Buying a house abroad, with the complex procedures of rules and formalities that apply in the world of real estate transactions, one might wonder: what obstacles might I encounter? In her dissertation, Katja Zimmermann examined the operation and obstacles of various land registration systems. Her...