Plasmalab takes step towards sustainable chemistry with EZK subsidy
The Dutch Ministry of Economic Affairs and Climate Policy (EZK) is investing over EUR 230,000 in the Brightsite Plasmalab on the Brightlands Chemelot Campus. On Thursday, 7 October 2021, Stef Blok, Minister for Economic Affairs and Climate Policy, visited Brightsite to reiterate EZK's support for this special initiative. The investment from EZK will be used to acquire a plasma source for research at the Brightsite Plasmalab.
The EZK delegation was received at the Brightlands Chemelot Campus by a welcoming party that included Arnold Stokking, Managing Director of Brightsite and Stephan Satijn, deputy of the Province of Limburg (Economy, Development and Education).
"We are very proud that as a result of this subsidy our regional plasma technology initiative will receive national recognition and support. We have a great starting position at Chemelot to help reduce CO2 using this breakthrough technology. This subsidy underscores the potential of electrification and recognises our specific plasma route as a promising opportunity for green chemistry", says Stokking.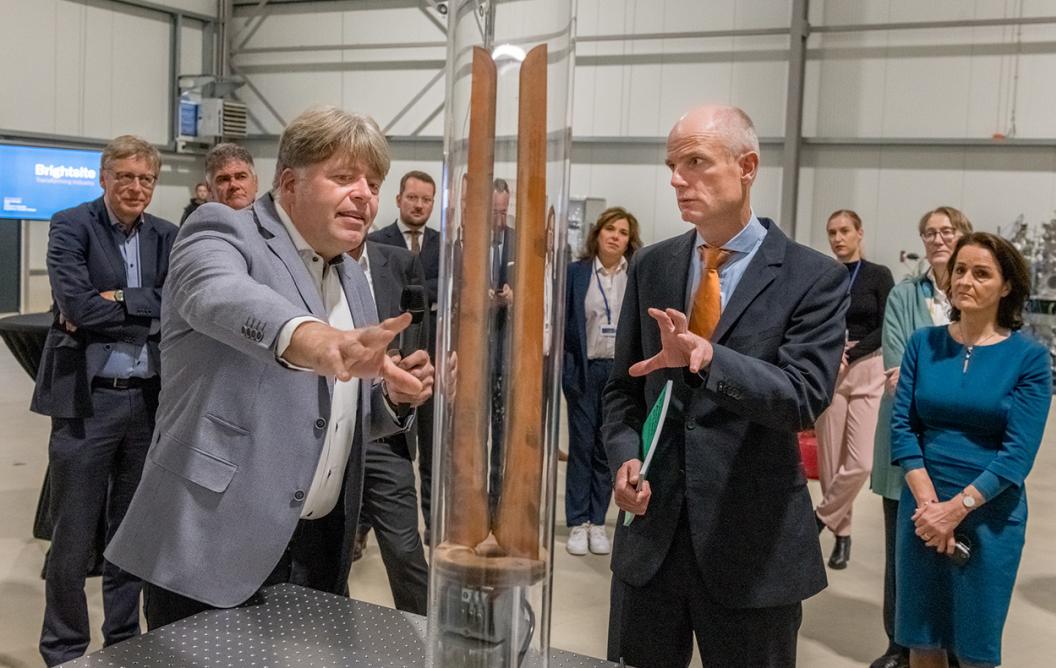 Brightsite Plasmalab: An important step towards sustainable chemistry
The goal is to make chemistry in the Netherlands climate neutral by 2050. The use of green electricity will play a key role. Brightsite has opted to focus on plasma technology, an efficient electrical process for splitting and synthesising molecules. Major sustainability breakthroughs are expected for both plastics manufacture and the generation of clean hydrogen.
Minister Stef Blok (EZK): "The Dutch chemical industry is a major employer and a world leader. Plasma cracking is one of the technologies that can help us to maintain this position. Looking ahead, it will enable us to convert recycled plastic into hydrogen and ethylene, two indispensable raw materials in chemistry and for the energy transition. And all without generating CO2 emissions. This is why the government supports Brightsite's efforts to turn plasma cracking into a success story."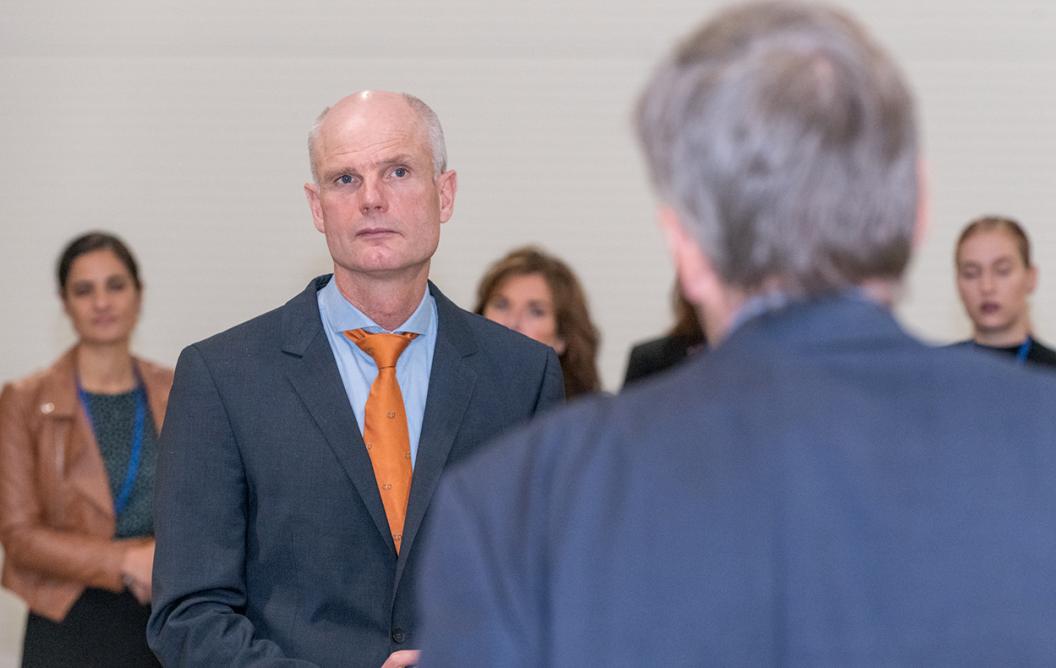 Available to the entire innovation chain
A new generation of students and researchers from Maastricht University (UM) will be working at the Brightsite Plasmalab, using highly sophisticated equipment to design and construct demonstrators. The official opening of the Brightsite Plasmalab will take place on Thursday, 18 November 2021. It will be the base from which Brightsite partners UM, TNO and Sitech Services, working in collaboration with companies, will conduct groundbreaking research, optimise existing plasma technology and develop new plasma processes that can be applied in and scaled for the chemical industry. The Brightsite Plasmalab will be available to the entire innovative chain, from basic to applied research and from students to companies. The plasmalab is also expected to attract new parties to the campus.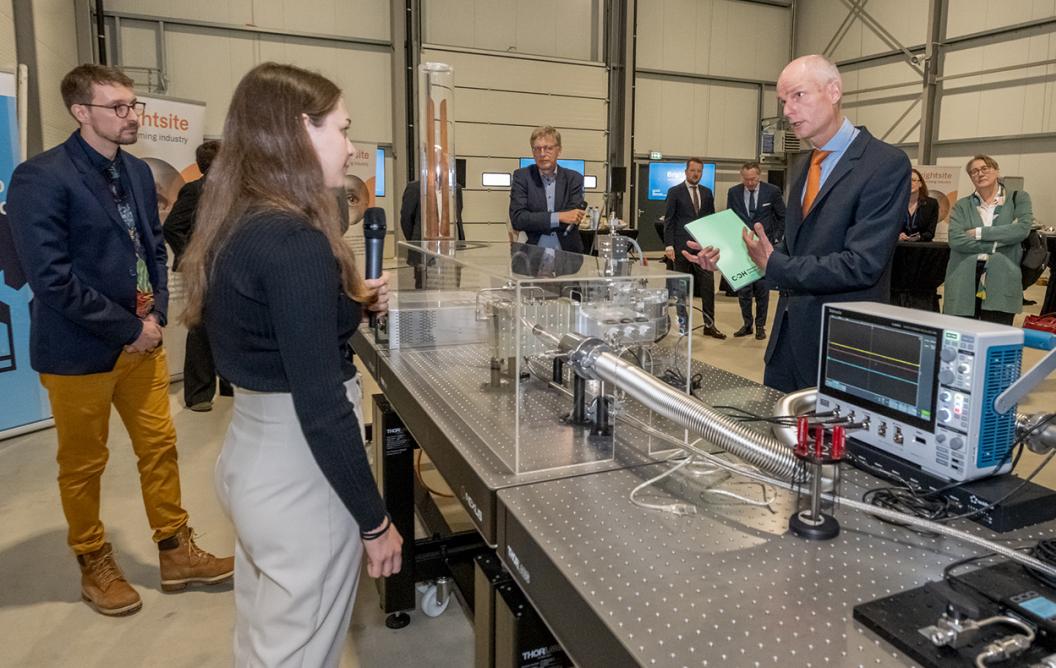 How does plasma technology work?
Plasma is also known as the fourth state of matter, next to solids, liquids and gases. When a gas is put into a sufficiently strong electric field, a condition arises in which gas particles ionise. This ionised gas consists of gas molecules and reactive particles such as ions, electrons and radicals. This combination of reactive particles enables (new) chemical reactions. At the core of this electric flame, the core of the plasma cloud, the temperature is very high. Molecules can be split and formed very quickly under these conditions. And because a plasma is generated with electrical energy, the process is very sustainable when green electricity is used.
About Brightsite
The Brightsite knowledge centre is a public-private partnership between Sitech Services, TNO, Maastricht University and Brightlands Chemelot Campus. It is an open collaboration, using a network of expertise to bring about transformation in the chemical industry. The climate targets pose enormous challenges for the chemical industry, but they also offer opportunities. Good transition management leads to economic growth and attracts talent and business. The development and application of new technology covers far more than just the technical aspects, and as such the work also includes safety aspects, social acceptance, legal and economic feasibility, employment and training.
Also read
A better understanding of taste and mouthfeel

Man is not at the top of evolution says Jose Joordens

Giant dormouse not just big because of diet