Impact of the EU Green Deal on Chinese trade and investment in Europe
Online seminar EU Green Deal and China - 1 December 2021
On 1 December 2021 Maastricht University will organize an online seminar entitled 'The Impact of the EU Green Deal on Chinese trade and investment in Europe: Opportunities and challenges'. This event will address the potential consequences of the EU Green Deal for Chinese investments in Europe.
Several experts from China and the EU will discuss the many investment related aspects of the Green Deal. In addition there are possibilities for discussion and there is room to ask questions to the speakers. Registration is free of charge (see below).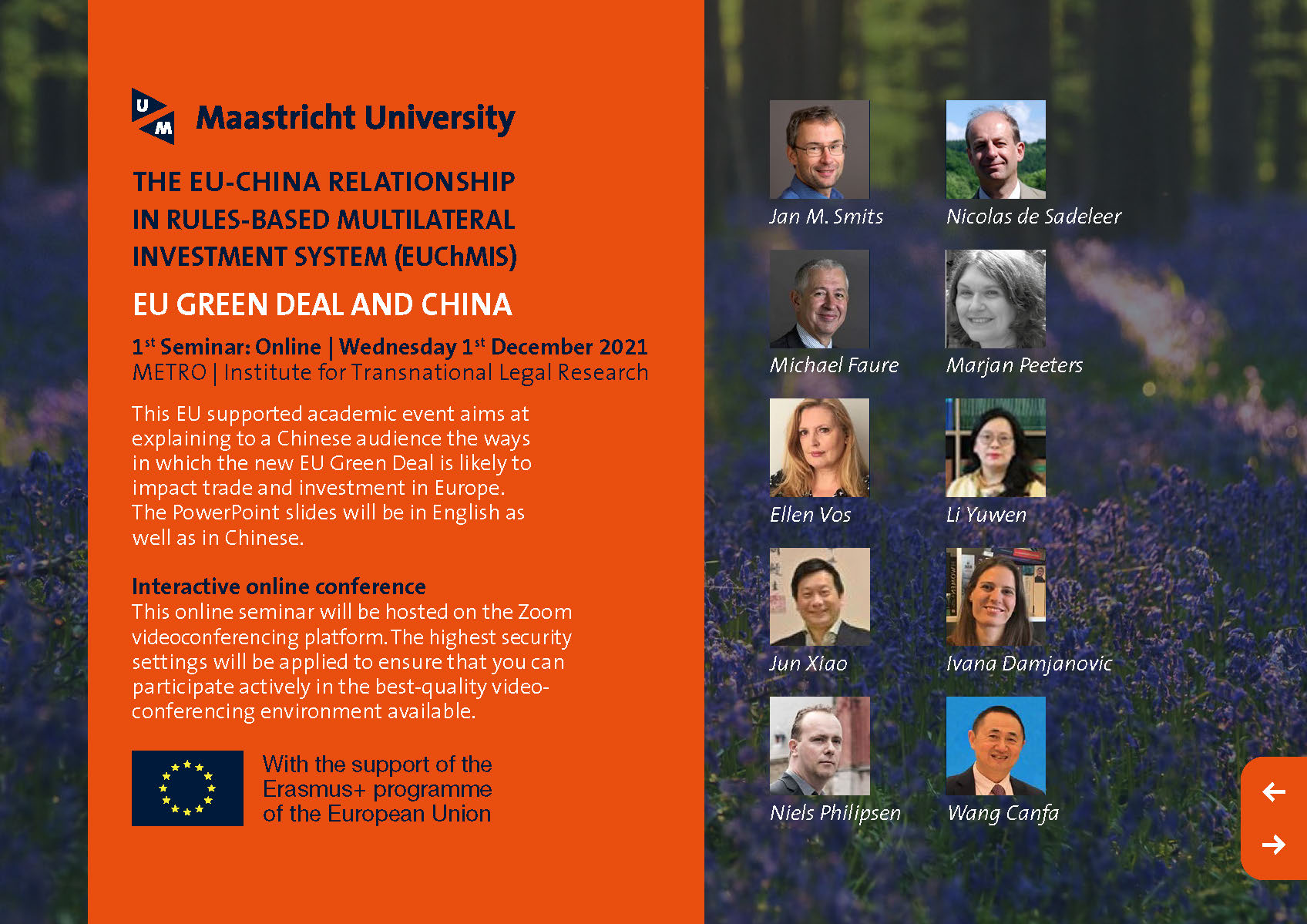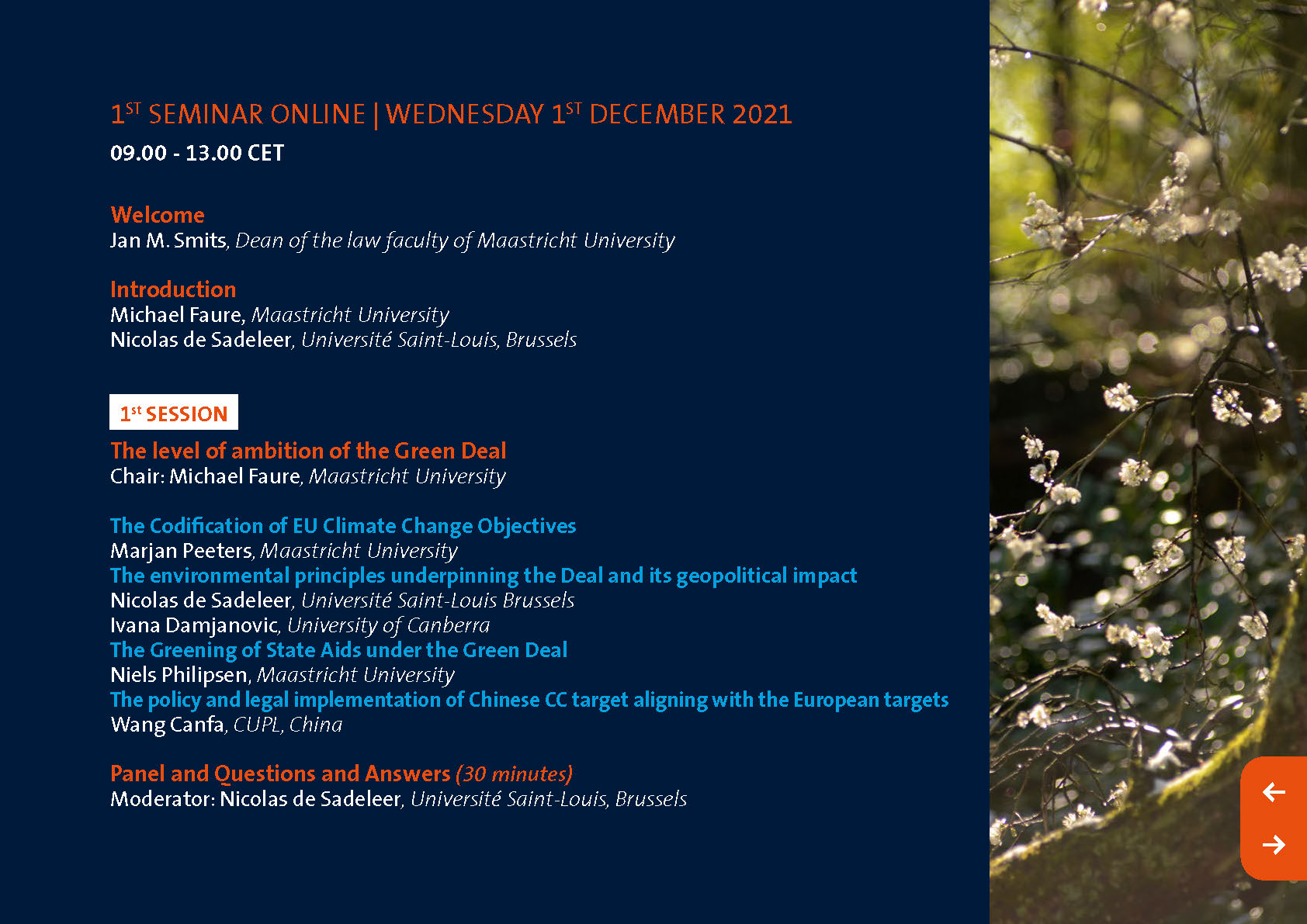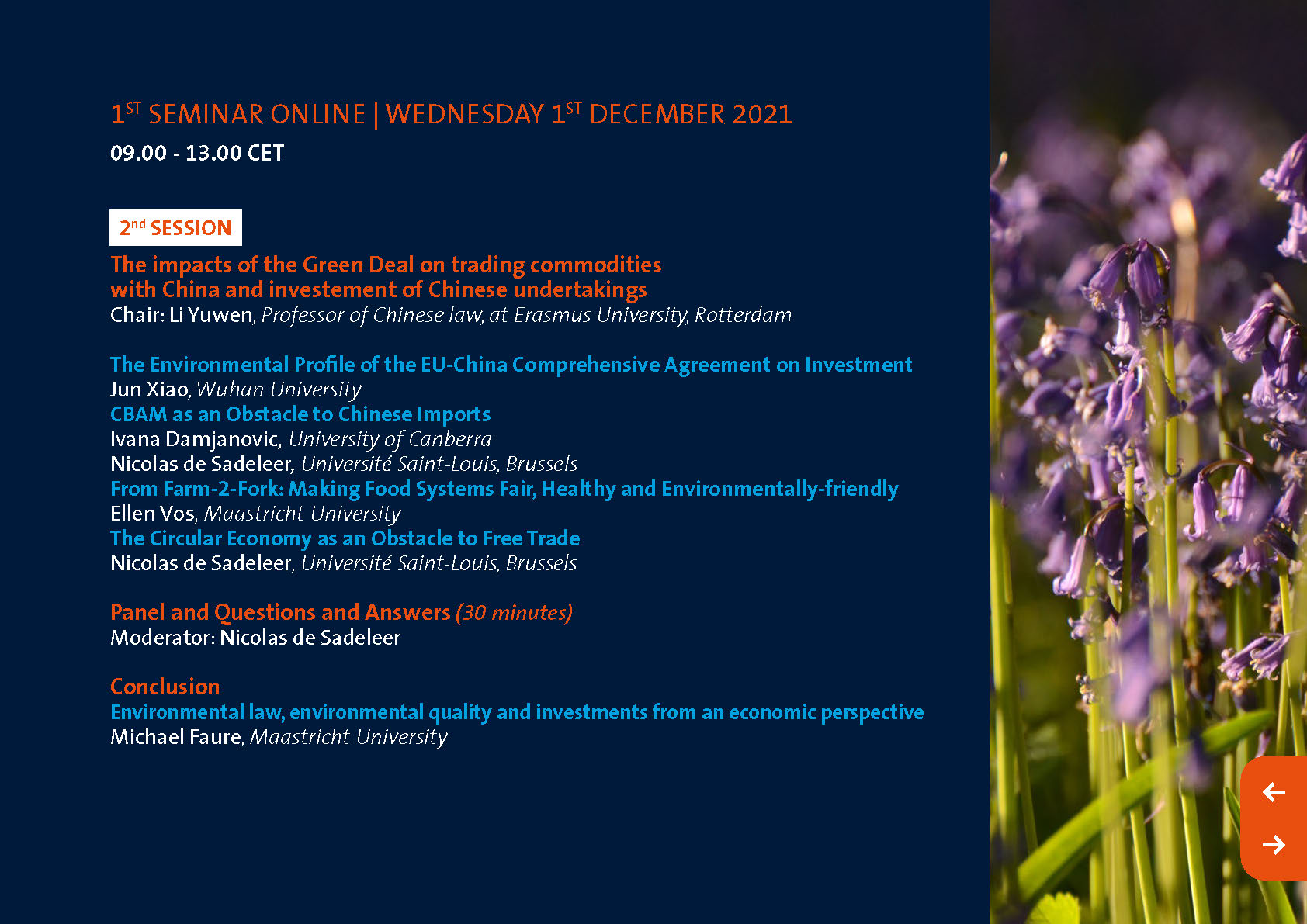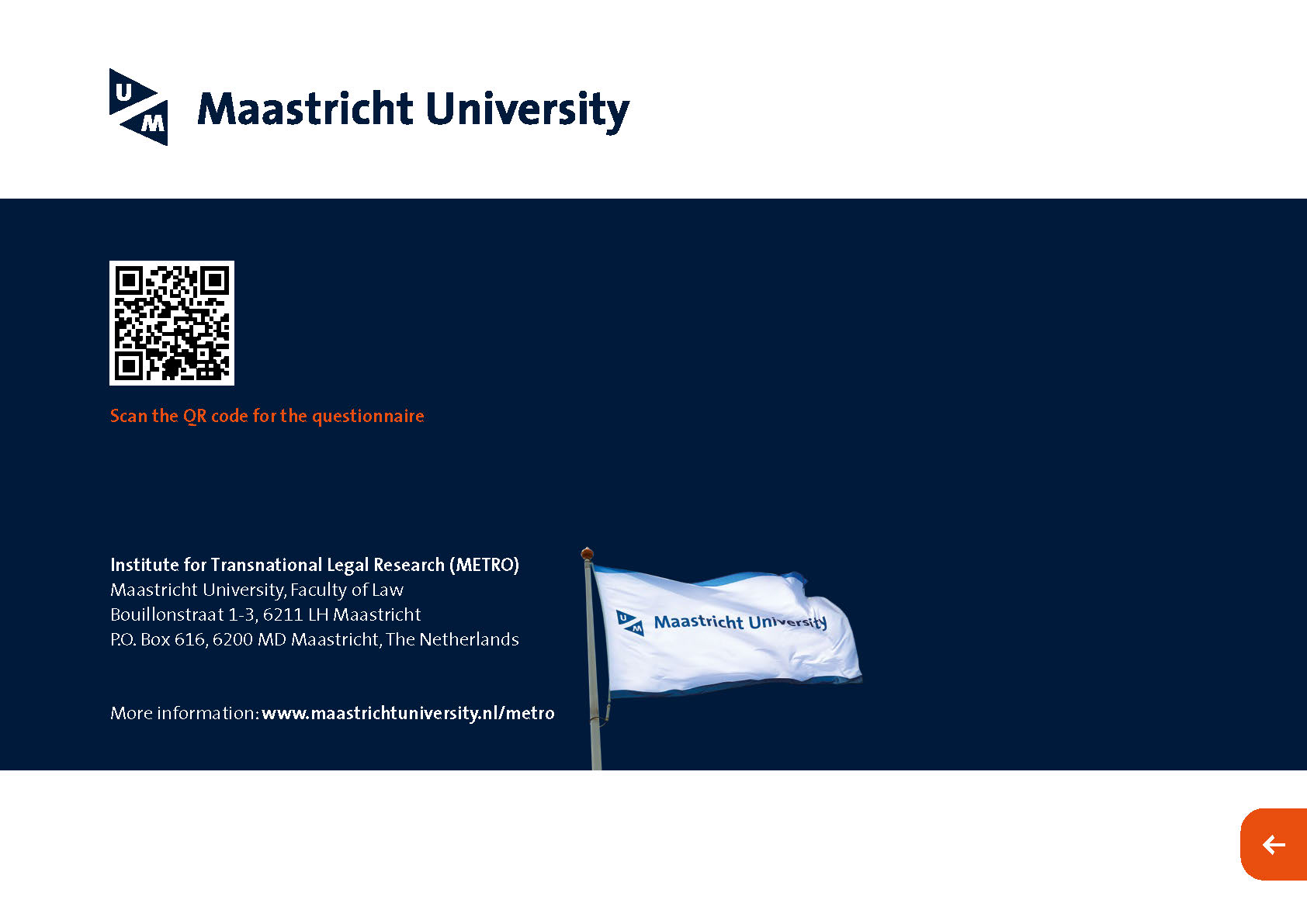 Also read
De Lima Figueiredo, N. (2022). Local Content Requirements in WTO Law: Between Free Trade and the Right to Development . [Doctoral Thesis, Maastricht University, Universidade de São Paulo]

The Globalization & Law Network is pleased to present its first newsletter covering the first half of 2023.