Masterclass: guiding companies to better understand circular strategies
To innovate for a circular economy, companies need to make changes on many different levels: they need to redesign products, innovate their business models, and drive changes in their wider supply chains and ecosystems. This can be difficult to organise. That is why Jan Konietzko created the Circularity Deck, a card deck-based tool that helps people in companies better understand the circular strategies and the levels at which they can be applied.
To help guide sustainability managers, entrepreneurs and designers through the circularity deck, Jan recently created a Masterclass together with Impact Hub Amsterdam.
In this Masterclass, Jan walks you through the Circularity Deck and explains: 
What a circular economy is, and why it is important,
The key circular economy strategies, and the levels on which you can apply them,
Insights on navigating three key processes to implement the circular strategies: collaboration, experimentation, and platformisation.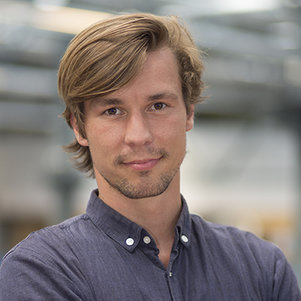 Jan Konietzko is a Research Fellow at Maastricht Sustainability Institute and is a member of the project Circular X, where he develops tools and methods that can help companies drive sustainable innovation. 
For more information, you can connect with Jan on LinkedIn, visit the Circular X website or reach out to his innovation consultancy Circular Strategies. 
Also read
The project "BioBased Circular" has received a grant of €338 million in the third round of the National Growth Fund. The School of Business and Economics is represented in this project by Herman Wories, Programme Director at BISCI.

In 2002, Maastricht University became the first university outside the United States to The Frontiers in Service Conference. Now, after 21 years, The School of Business and Economics is proud to have once again welcomed service researchers from around the globe for this prestigious event.

Why do humans act the way they do? To answer this complex question, Hannes Rusch has to be a bit of everything: economist, biologist, philosopher, mathematician. He recently received a €1.5 million ERC Starting Grant to develop and empirically validate an interdisciplinary theoretical framework for...