Master in BISS: for the data architects of the future
Data specialists are in short supply. With its Master in Business Intelligence and Smart Services, the Maastricht University School of Business and Economics (SBE) is working to alleviate this shortage in collaboration with BISS, the Brightlands Institute for digital Smart Society on the Brightlands Smart Services Campus in Heerlen. The first cohort has already graduated and the second is well on its way. "They're the data architects of the future."
Artificial intelligence, the Internet of Things, blockchain – all terms belonging to the 'fourth industrial revolution', in which data are the holy grail. Data are playing an increasingly important role in the manufacturing industry, food production, healthcare, logistics, the transition to sustainably energy – in just about everything.
Vacancies
"But how do you create order out of data?" asks Rudolf Müller, professor at SBE and researcher at BISS, established in 2015. He spearheaded the inception of the master's programme in Business Intelligence and Smart Services. "How do you extract the relevant information from a great mass of data? This is a task for data specialists, but there aren't enough of them. There are thousands of vacancies in companies and governments, not just for IT types who can read data and make them accessible, but also for people who actually understand what organisations need. Specialists who grasp concrete data issues and frame them within the larger context of society. I like to compare them with architects. An architect translates the client's wishes into a practical and pleasant home, taking into account the budget and technical feasibility. That's why I prefer the term 'data architects' to 'data specialists'."       
Social skills
Bram Foubert, the master's programme manager, nods. "There's a huge demand for people who know their way around data science. Every company, every organisation knows it has to do something with data. But the idea that this 'something' is a form of IT is a misconception. It's about much more than that. In 2015 we took the first steps towards setting up this master's programme connecting technology with social aspects and entrepreneurship. The idea is that our students translate the technology into concrete applications and really listen to the needs of organisations. They have to bridge the gap between data suppliers and users, which requires technical but also social skills. That's why we have three main subjects: business intelligence, business analytics and service design."
Odd one out
The programme is the odd one out at the SBE, which is otherwise purely focused on economics and business. "Academically speaking, this is an unusual programme", Foubert says. "We devote a lot of time to project work and multidisciplinarity, which means many different departments are involved. A quarter of the curriculum consists of concrete projects, provided by our partners on the Smart Services Campus in Heerlen. Technology and practice come together here. These days more and more workers are expected to derive insights from data. These people are rarely business intelligence experts or data scientists, and so what they need is automated, user-friendly smart services. Data architects design such smart services and translate the users' needs into technical specifications."
Leader
In 2015 Maastricht University, the Open University and Zuyd University of Applied Sciences founded the BISS Institute to support the digitisation of businesses and governments. "BISS is like a living lab, a place where we do pioneering work and constantly adapt to the latest insights and developments", explains Müller, who studied mathematics at the University of Bonn. "Becoming a leader in the field of data science has been our ambition from the start. Entrepreneurs from all over the world are working with data here, from both a technical and a social angle. We're working on smart solutions in logistics, sustainability, healthcare and the circular economy. Education is very important to us too, of course, so we're very happy with this Master in Business Intelligence and Smart Services."
[text continues below picture]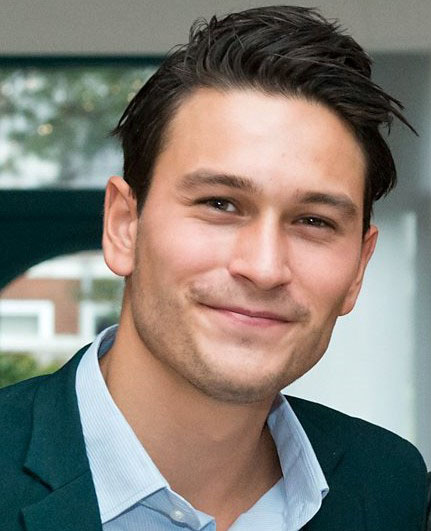 Bridging the gap between doctors and data
Robbert Lalisang (25) deferred his master's degree in Medicine at Maastricht University to pursue the Master in Business Intelligence and Smart Services.

"I'm almost a doctor," he says, "but I'm also very keen on the idea of bridging the gap between medicine and data science. In the future data will play an even greater role in medicine, so these two worlds have to communicate with each other. I started the programme in September and I'm very happy with my decision. The students have very diverse backgrounds: international, some with several years of work experience, others straight out of their bachelor's. We learn a lot from each other and view issues from different perspectives. I'm the only student with a background in medicine, but there's room for me to approach projects from this angle. I think this programme will help me make the right decision later: to contribute to better healthcare either as a doctor or through data science."
Strict requirements
The programme was accredited in 2017. The first 32 students arrived later that year, hailing from the Netherlands, Europe, and even China and Vietnam. Foubert: "The students have very different backgrounds, which means they learn from one another. You've got the student with a background in IT who's now looking at the social issues; the business graduate learning more about the maths and technology behind the data. We have strict requirements – students need to know what they're getting into. We're not training them to become technical data specialists."
Last year, 45 students started the programme; in the coming years cohorts of 75 are expected. Clearing this bar won't be a problem, Müller says. "Data specialists are in high demand: they're indispensable in our rapidly changing world. They're the architects of the future."
More information can be found at www.maastrichtuniversity.nl/education/master/business-intelligence-and-smart-services and www.biss-institute.com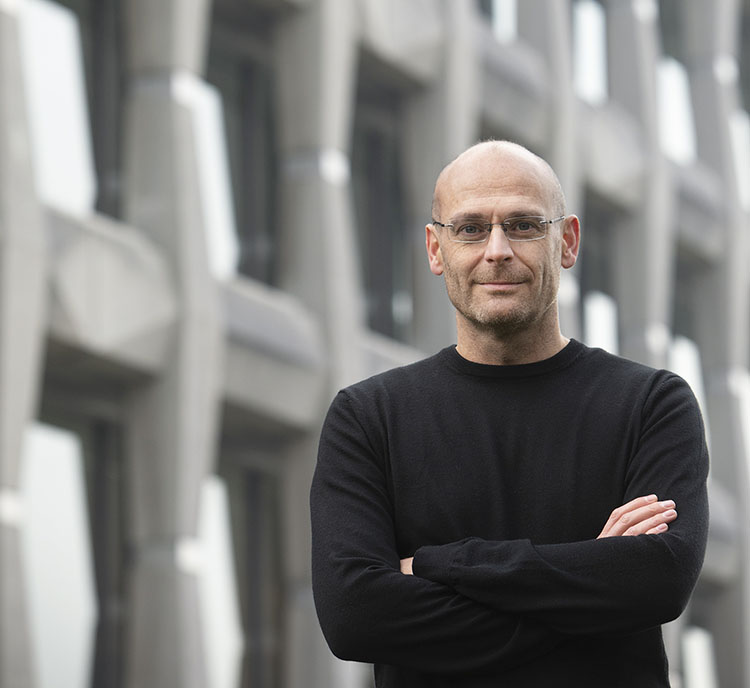 Bram Foubert (1971) is associate professor in the Department of Marketing and Supply Chain Management and programme leader of the Master in Business Intelligence and Smart Services. He obtained his PhD in Applied Economics from the University of Antwerp.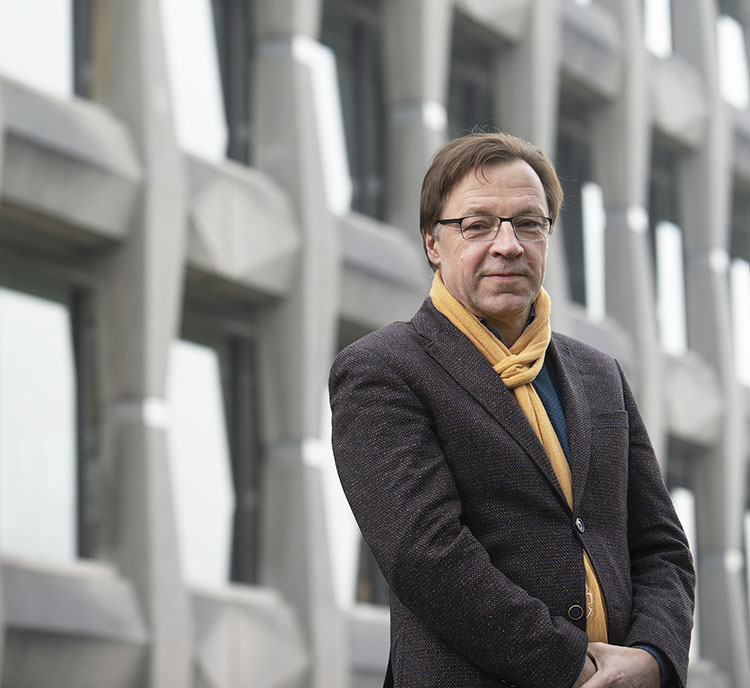 Rudolf Müller (1961) is professor of Quantitative Infonomics and head researcher at the BISS Institute on the Brightlands Smart Services Campus. He served as scientific director of BISS from 2014 to 2018. He obtained his PhD in Applied Mathematics from the Technical University of Berlin.
Also read
The Maastricht debate, a political debate between the "Spitzenkandidaten" of the leading European parties took place last Monday, 29 April at the theatre at the Vrijthof. Simultaneously, the debate was live broadcast on the Vrijthof square for all interested spectators who did not get the chance to...

Emerging Markets is the latest specialisation in the bachelor's programmes in International Business and Economics & Business Economics at Maastricht University. New as it may be, it is already popular. It has even spurred on the development of a follow-up programme to be launched next autumn: the...