Masoud Zamani Esteki receives KNAW Early Career Award
Masoud Zamani Esteki received the KNAW early career award for his research on reproductive health. Zamani Esteki is associate professor at the department of clinical genetics, and he leads the Laboratory of Cellular Genomic Medicine.
Genetic mistakes
Having healthy children is not a given, particularly when couples have a high likelihood of having a child with a genetic disorder. Using innovative techniques, Zamani Esteki's research showed that over 80% of embryos have genetic errors, but most of them can overcome these errors as they grow. Together with his group, he aims to understand how and when our earliest cells deal with genetic abnormalities. His research line covers early human development from the formation and release of eggs in the ovaries to the development of the fetus within the uterus.
Zamani Esteki integrates techniques from molecular and clinical genetics, and artificial intelligence. In the video below, he highlights a few approaches of his research.
Impact
Several of Zamani Esteki's technologies have become diagnostic genetic tests. For pregnant women, non-invasive prenatal testing (NIPT) allows for the detection of genetic disorders in an unborn child. Couples with a high risk of having a child with a genetic disorder may have their embryos tested before pregnancy, through in vitro fertilization (IVF). Only genetically healthy embryos are then implanted in the mother's uterus, with the aim of developing into a successful pregnancy. This is known as pre-implantion genetic testing (PGT). The Maastricht UMC+ is the only centre in the Netherlands that can perform this test.
To ensure translation of his works into the clinic, Masoud works closely with (laboratory) clinical geneticists and technicians in the Department of Clinical Genetics and IVF laboratory at Maastricht UMC+. Masoud's group works in close collaboration with (inter)national research groups and consortia in the Netherlands (e.g. PGT Netherlands and NIPT consortium) and across the Europe.
KNAW Early Career Award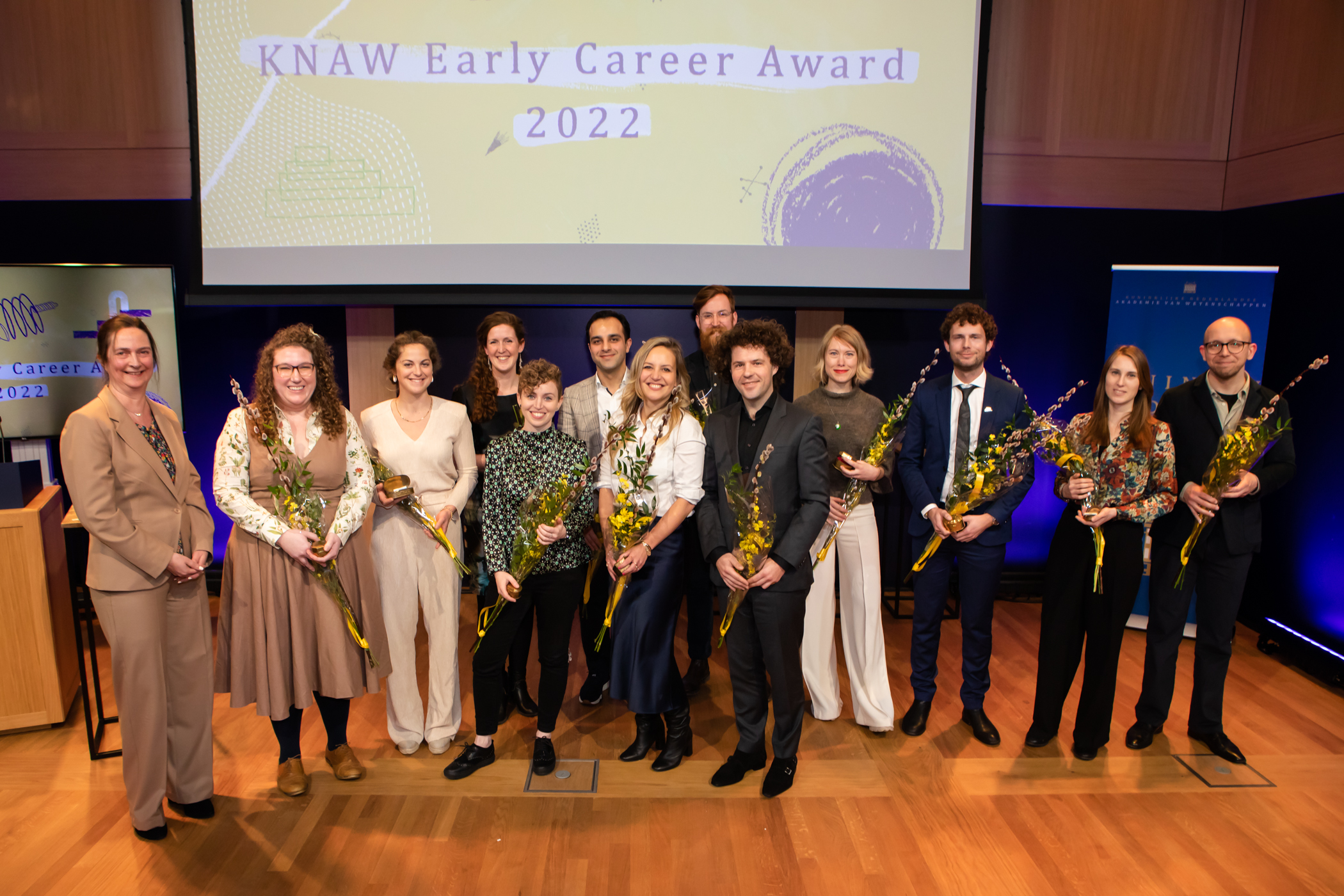 Zamani Esteki is one of the 12 recipients of the KNAW Early Career Award. The award ceremony was held on February 14th at the Trippenhuis of the KNAW in Amsterdam. The award recognizes talented researchers who are at the start of their careers and who demonstrate the potential to continue developing innovative and original research ideas.
The winners receive an artwork and a cash prize, which Zamani Esteki plans to use to carry out unconventional experiments to tackle reproductive challenges. He will also further advance his recent efforts to enhance reproductive literacy, such as the website www.PREhealth.org, which was created in collaboration with talented undergraduate students.
(Photo by KNAW)