Maastricht Science Programme alumna wins Darwin thesis award
Maastricht Science Programme alumna: Liline Fermin, won the Darwin thesis award at the National Biology Students Conference 2019.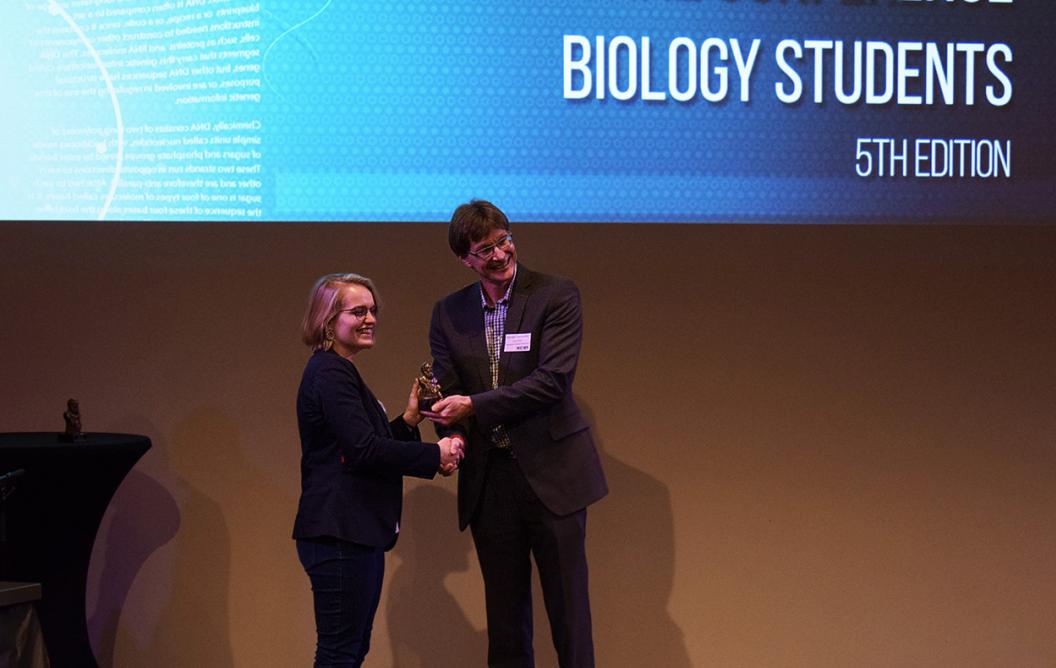 Darwin bachelor's thesis award
Liline bachelor's thesis was selected along with two others to compete for the Darwin bachelor's thesis award. All candidates got the chance to present their work. After the presentations, the jury selected Liline's bachelor's thesis as the best one. This means she got to take home the award.
This is the second time in five years that Maastricht Science Programme wins the Darwin bachelor's thesis award. The prize is awarded each year to the bachelor's thesis in the field of biology that shows high quality of the research done.
Another Maastricht Science Programme alumna, Julie Grosse-Sommer, presented her bachelor's thesis research with a poster, winning her the audience poster prize.
National Biology Students Conference (NCBS)
The NCBS is an annual conference organised by the National Platform of Biology Students. Here, excellent tudents from all biology programmes in the Netherlands get the change to compete for the Darwin thesis awards, the national prizes for the best bachelor's or master's thesis in the field of biology.
Also read
A group of Maastricht University's Business Engineering Bachelor's students won three awards at this year's edition of the renowned ENGCOMM, the Engineering and Commerce Case Competition, held by the University of Concordia in Montreal (Canada).

Computers are already capable of making independent decisions in familiar situations. But can they also apply knowledge to new facts? Mark Winands, the new professor of Machine Reasoning at the Department of Advanced Computing Sciences, develops computer programs that behave as rational agents.

When the war broke out in my home country of Ukraine, I realized that this place - this friendly city in the south of Netherlands is quite possibly my new home now for the extended future.