Life and death and glaciers
From a small room in a quarantine hotel in New Zealand, UM alum Moniek Mestrom discusses the importance of emergency medicine and her experiences as a ship physician. Never has she felt so free as during expeditions to the Antarctic and Greenland.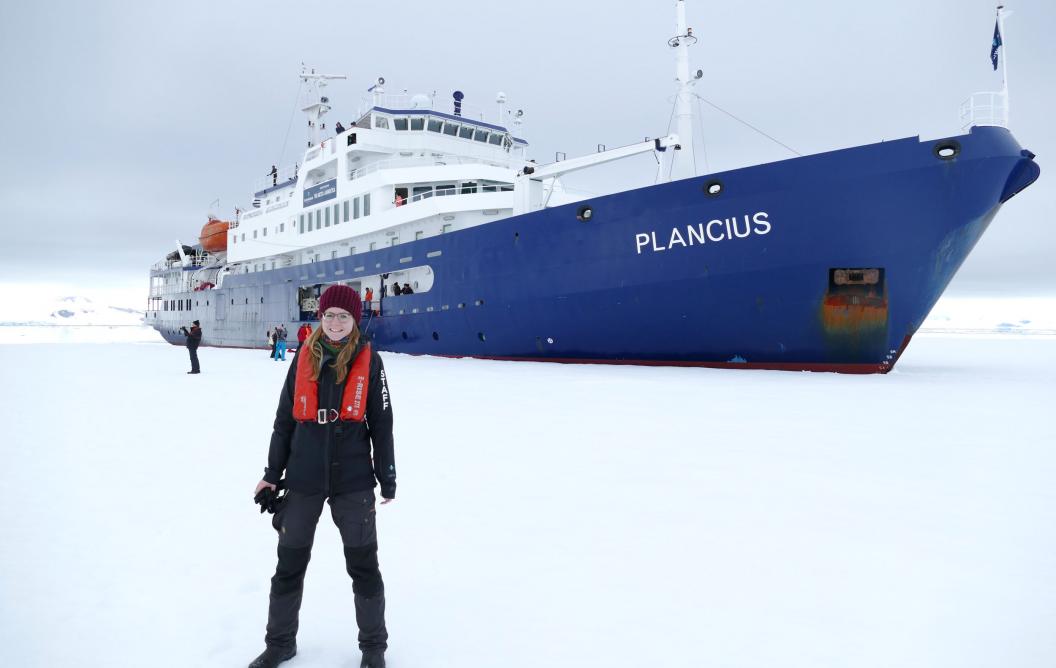 Alum Moniek Mestrom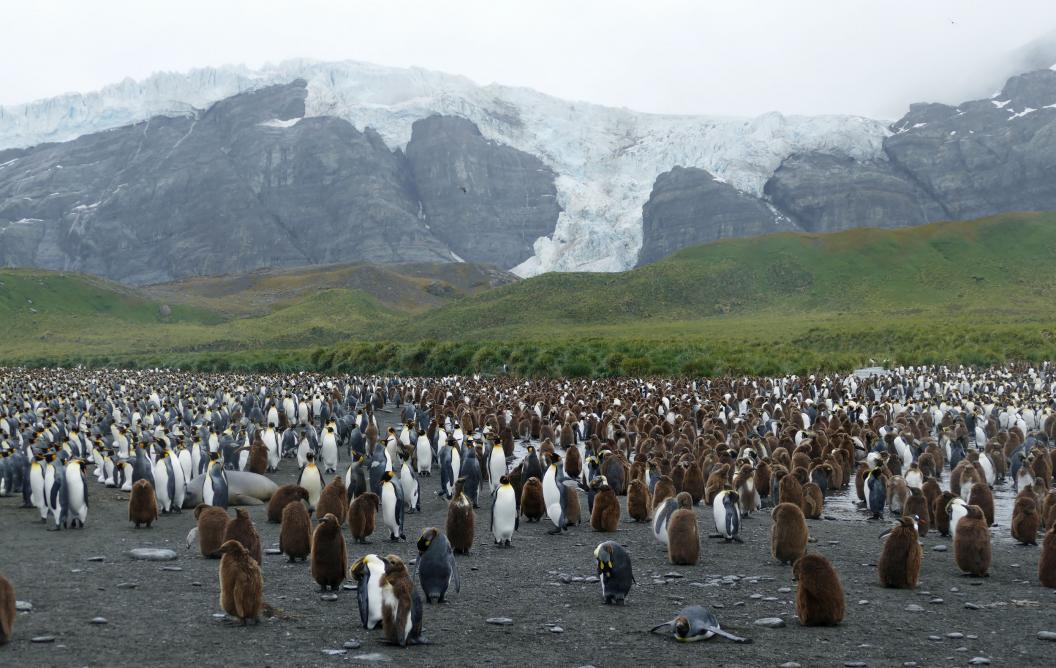 Helicopters and penguins
After almost three years of working, including six months in a rural hospital in Suriname, she applied to become a physician on polar explorations and boarded a ship to Antarctica from Argentina. "I'd never been into sailing or anything like that, but I heard about this option during a hospital internship. I just loved the idea of combining work with travel. And those are places I wouldn't be able to visit otherwise."
South Georgia Island, home to hundreds of thousands of penguins and about seven researchers, holds a special place in her heart. "It was absolutely overwhelming, the hues of white and blue, the enormity and calmness of the glaciers, the wind in my hair … I cried when I had to leave." Mestrom has served on eight trips to the polar regions since. She tries to combine three months a year as an expedition physician with her regular medical career.
The expedition ship, a converted Dutch navy vessel, holds approximately 100 guests and 45 crew. The average age of participants is around 70, since it requires both substantial funds and free time. "I tell people at the beginning that it's really important to follow the safety guidelines, like always holding on to the ship. The waves can reach up to 15 metres in the Drake Passage [between South America and Antarctica]. A helicopter rescue is only an option in the final six hours of a journey that takes between ten days and three weeks."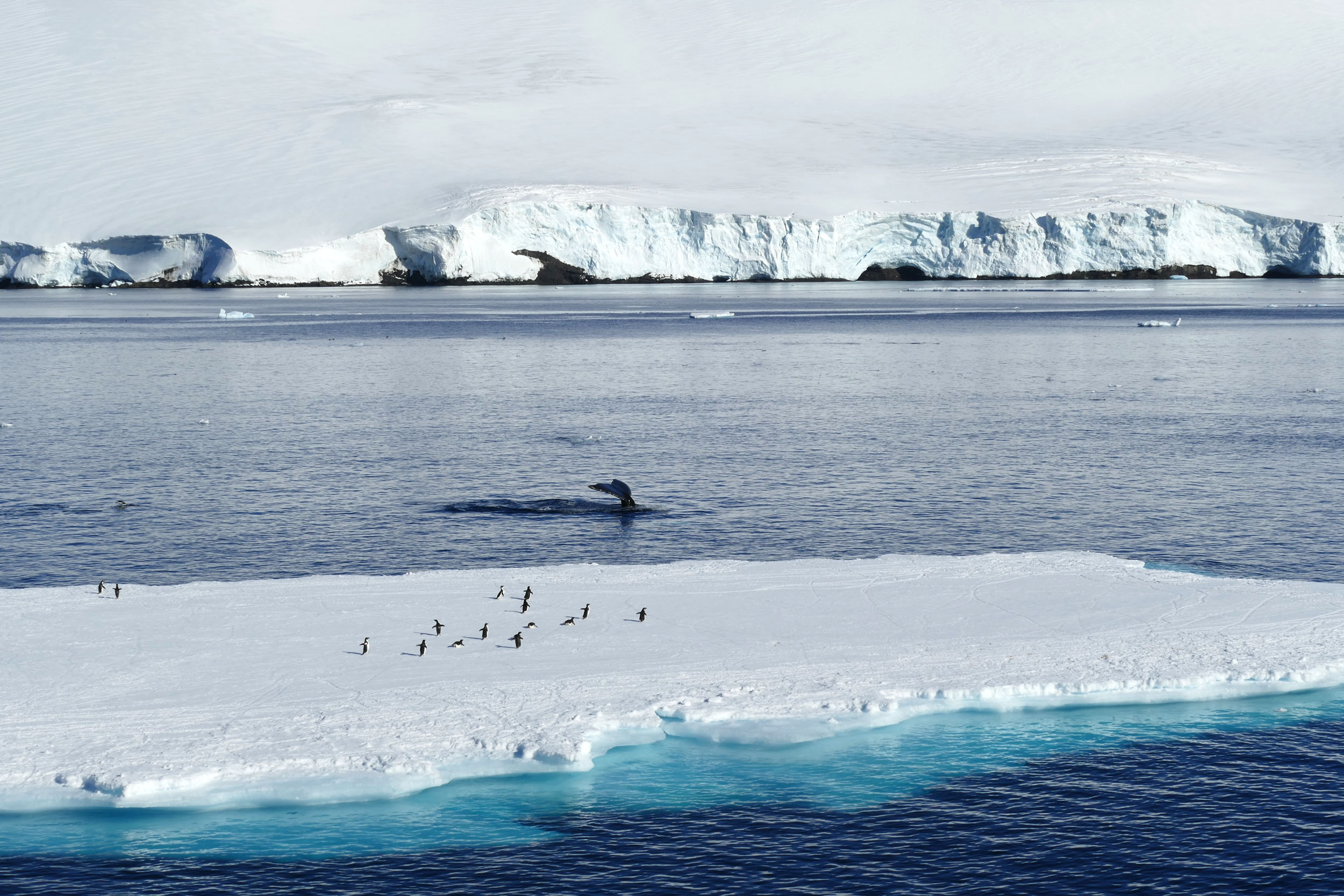 Cardiac arrest
"At some points, we're more 1000 nautical miles away from any possible assistance. You're dealing with seasickness and falls on a daily basis, so you do wonder: what if someone breaks a hip or has a cardiac arrest?" There's only one way to find out—and indeed, a passenger suffered cardiac arrest on a similar expedition to Greenland. "It was a worst-case scenario, but I stayed calm, prioritised and got some of the expedition guides to assist with things like chest compression.
"The protocol is very different from in a hospital setting. There's no team, no hospital close by, so you have to get creative. Since intubating in the middle of the ocean is unreasonable, I decided to leave the airway for later and make sure I got output [heart pumping blood to the body] first." Her patient survived. "We were at 74 degrees north, so the nearest hospital was in Iceland. It took two days and he slept the entire time."
Pandemic
In early 2020, the pandemic scuppered her plans to head to the South Pole. She cancelled her trip to Argentina at the last minute and returned to the home front. "The situation during the pandemic was intense; during its peak I struggled to get through the day. At the same time, the solidarity in the hospital was amazing—everyone was helping and encouraging each other."
Mestrom is concerned that funnelling all resources into the care for COVID patients is taking a heavy toll on health professionals. "Everything has become about the pandemic. Many health workers have had to abandon their specialty in favour of COVID care. At some point, people just want to return to the job they actually chose because it excites them and gives them energy."
Calm in a crisis
As an emergency doctor, Mestrom is used to being in the thick of it. "It's quite hectic, but I've always been good with stress. It's also very stimulating: there's a lot of variety and multitasking as well as practical skills. I also enjoy the interaction with patients and the cooperation with colleagues from other specialties."
She hopes her field will continue to gain in importance at home. "The specialisation is only three years, but that's really too brief to learn all the skills involved." The emergency medicine training programme was officially approved in the Netherlands as recently as 2008, making it a much younger field than in countries such as New Zealand.
Mestrom looks forward to further growing as a physician and to the new experiences and work culture that await her. When she will be able to board a ship again is unclear, but in her quarantine hotel in Hamilton, she has plenty of time to practice patience in a confined space.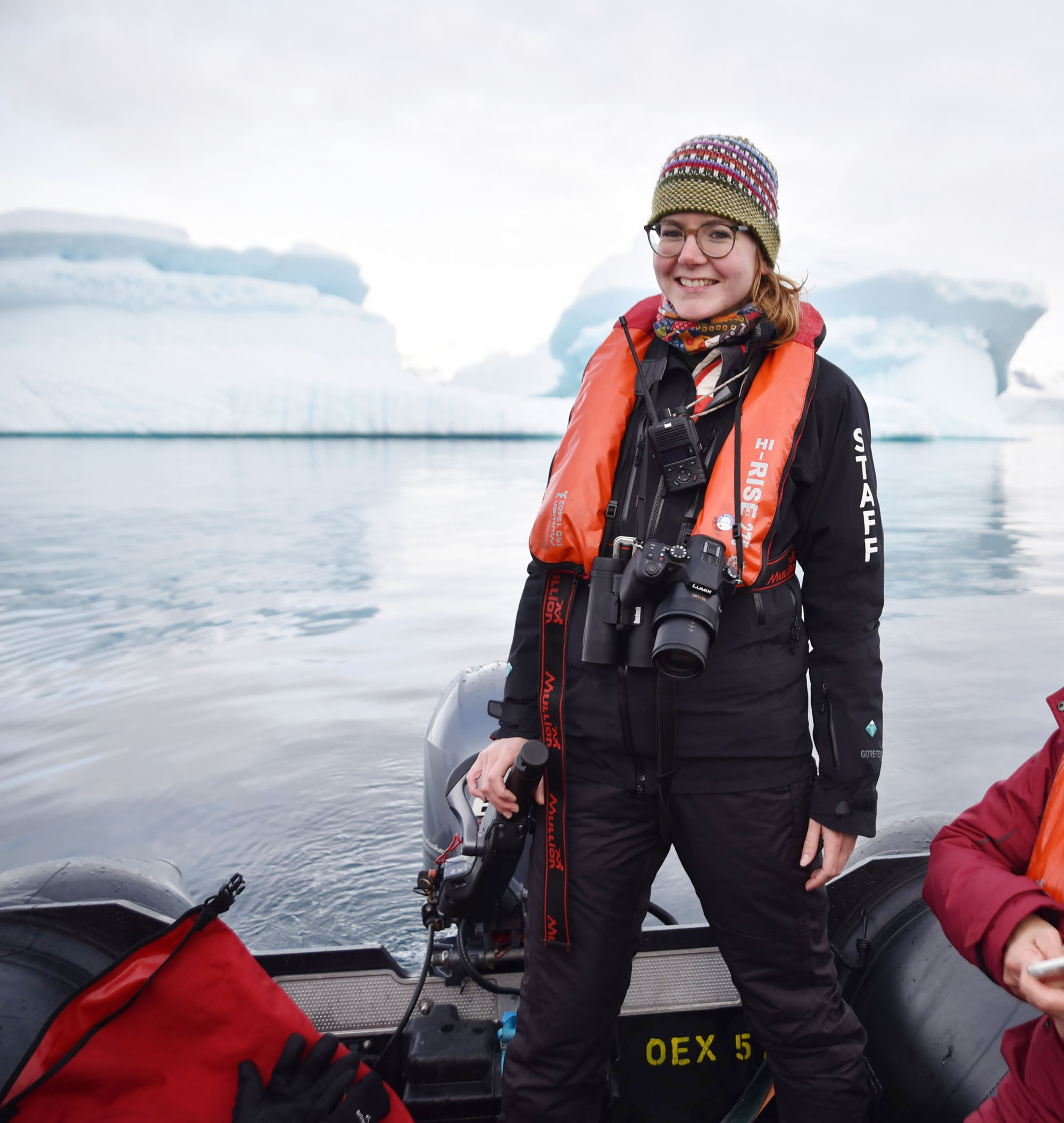 Moniek Mestrom studied medicine at Maastricht University from 2007 to 2013 and completed residencies in Weert, Suriname, Leiderdorp, the VieCuri Medical Centre in Venlo, and Radboud UMC in Nijmegen. She took part in the Sudan Tropical Exchange Project and in a 500 km charity bike ride in rural Malawi to help raise money for girls' education. She has served as a ship physician on an icebreaker in Norway and on expeditions to Antarctica, the Falkland Islands, South Georgia, Spitsbergen and Greenland.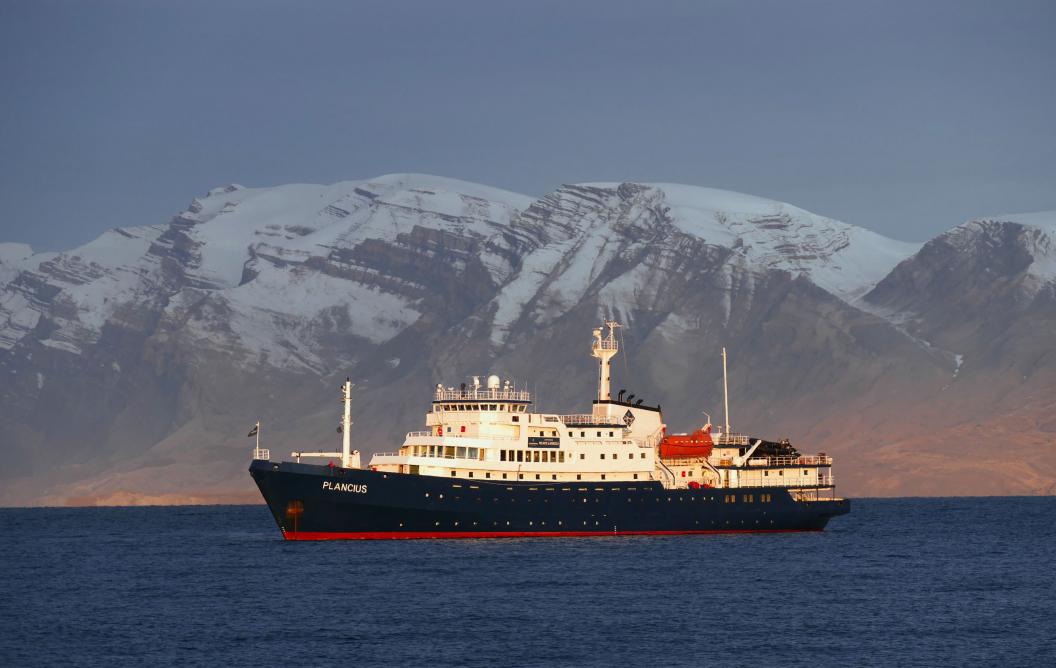 Also read
After several rocky years, Maastricht University alum Lea Vink has found her feet in Vienna. Professionally, she is taking new steps at the crossroads of aviation and organisational psychology. And on a personal level, luck has smiled on her since her transition from man to woman.

Do students' perspectives on education matter? Should educators listen to the "student voice", and if so, how? EDLAB Innovation Coordinator and former UM student Lena Gromotka reflects on the four types of student voices: the Complainer, the Critic, the Idealist, and the Suggester.