LAMA2-CMD Conference in Barcelona
From the 17th to 19th March 2023, ten students from the Honors Programme in Maastricht University organized and attended a conference in Barcelona, focusing on Laminin Alpha-2–Congenital Muscular Dystrophy (LAMA2-CMD), also known as Merosin-Deficient Congenital Dystrophy Type 1A (MDC1A). LAMA2 CMG is a rare congenital neuromuscular disease that causes weakness and wasting of skeletal muscles. It is the most common form of the congenital muscular dystrophies.
The conference lasted three days, and was organized in co-operation with the Dutch foundation ''Voor Sara'' and Lama 2-Europe. The motto of the conference was "paving the road to therapy" and its aim was to exchange knowledge, research and progress on LAMA2-CMD and to establish links between researchers, clinicians and patient representatives. The conference was a great success, leading to a number of goals being set by each of the three groups by the end of day three.
The students will continue to organize meetings between researcher and clinicians to stimulate communication and co-operation between all researcher involved in LAMA2-CMD. Additionally, they will work on laboratory experiments themselves and delve into the worlds of patients living with the condition through patient interviews.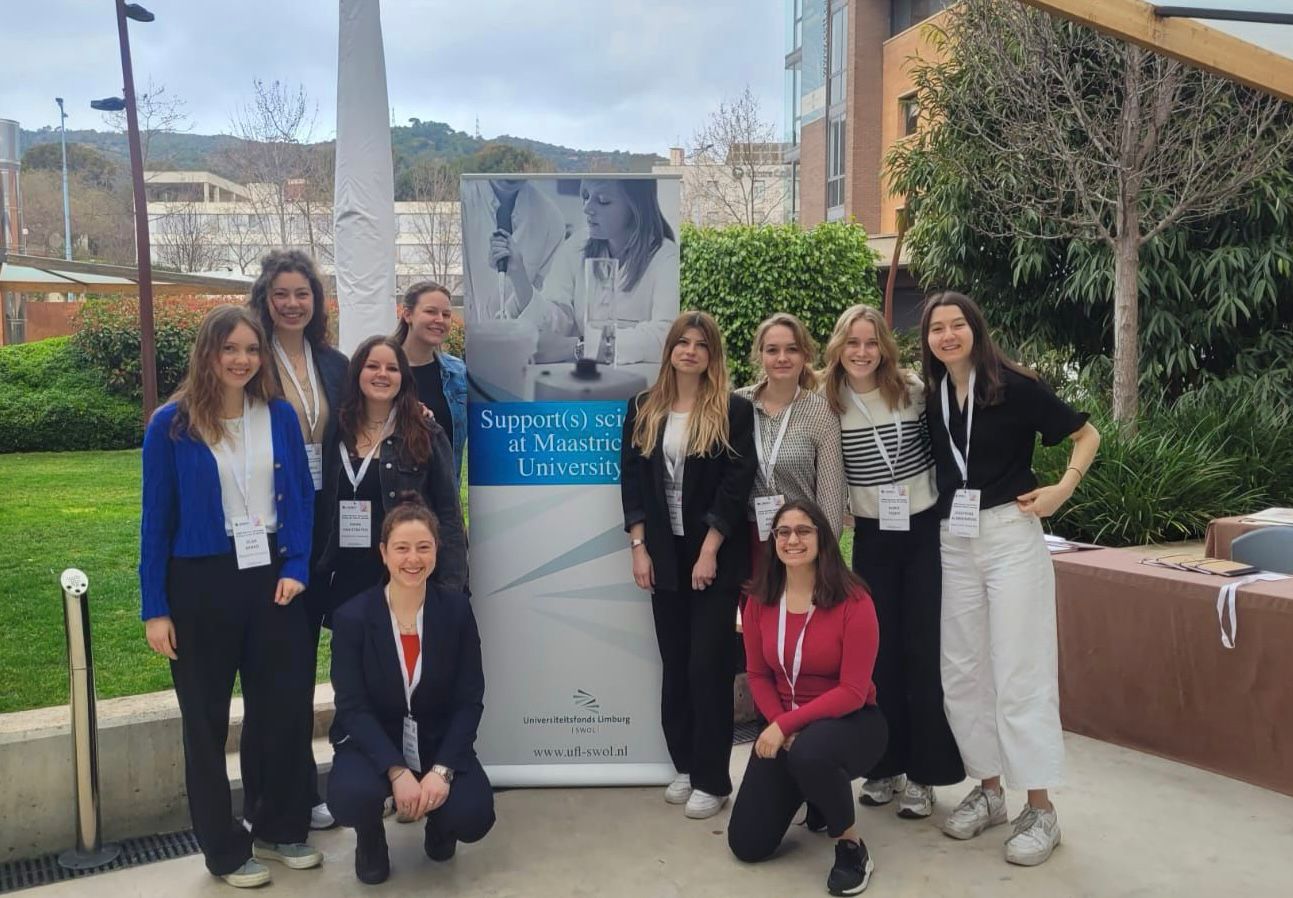 Also read
"Wie als slachtoffer zijn recht zoekt, verdwaalt gemakkelijk in juristerij en een wereld waarin veel onbestraft blijft", aldus Steven van de Put, promovendus aan de universiteit Maastricht. "Dit moet én kan anders. Het kan niet zo zijn dat individuen of groepen van individuen die iets ergs is...

The EU-funded project FullCompensation aims to make the compensation of pain and suffering damages more equitable and efficient. To this end, the project led to the development of a model legislative proposal and guidelines, based on comparative and empirical evidence. These documents are intended...