Jan Nijhuis appointed Officer in the Order of Orange Nassau
On Wednesday, 1 May, Prof. Jan Nijhuis was given the royal distinction of Officer in the Order of Orange Nassau for his great dedication to science and society. Nijhuis was presented with the honour by Dieudonné Akkermans, mayor of the municipality of Eijsden-Margraten.
International gynaecologist with a passion for science, education and others
Both nationally and internationally, Nijhuis inspires people in gynaecology and obstetrics. He is known for his ground-breaking research in foetal behaviour. He has several publications to his name in this field. In 1993, Nijhuis received the De Snoo-van 't Hoogerhuijs reproductive science award for his perinatal research. He was also appointed as an honorary member of the academic staff at the University of Reading in the United Kingdom.
Great dedication to the quality and improvement of obstetric care
Professor Nijhuis is active in various committees and advisory bodies in his field. He represents the Netherlands within the Euro-Peristat working group. He also initiated the courses 'Managing obstetric emergencies & trauma' and 'Foetal monitoring'. Throughout his entire career, Nijhuis has contributed to the quality and improvement of obstetric care—both for patients, as well as for research and education at Maastricht University.
Source: Municipality of Eijsden-Margraten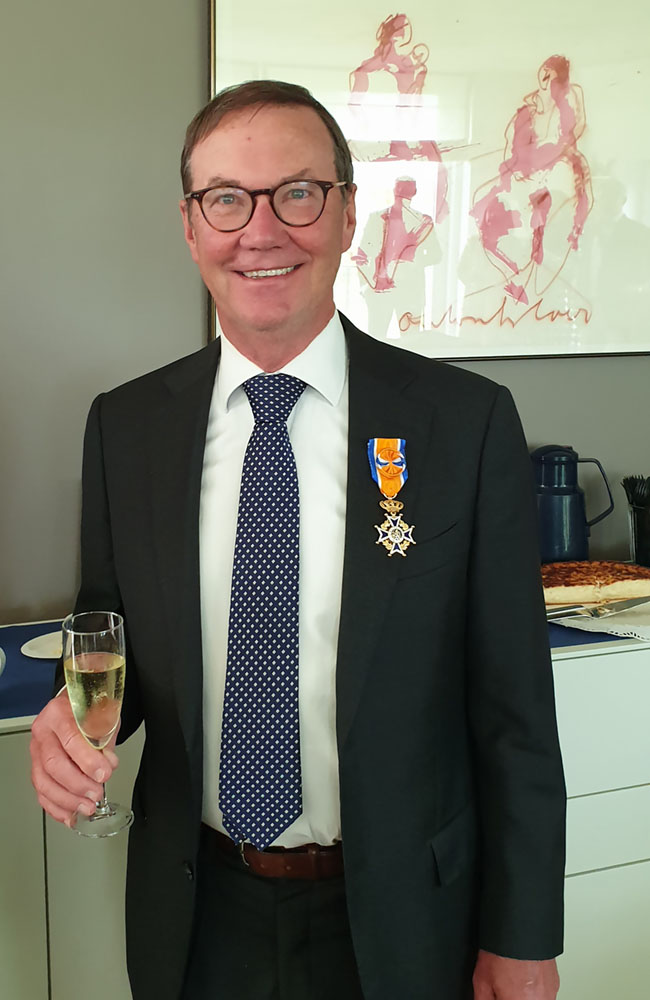 Also read
Legal scholar Amy Azhar on the unintended consequences of the possible new legislation limiting the influx of foreign students in the Netherlands.

Fossil subsidies undermine climate policy, says Patrick Huntjens and other colleagues in an opinion article.

For 40 years already, Annemie Mordant has been convinced that academic and support staff are stronger together. Until her retirement, as the head of MEMIC (the centre for research data management), she dedicated herself to optimally facilitating collaboration between academic and support staff. "We...