How do involuntarily returned migrants fare in Senegal?
Some feelings can never be fully captured in words—but this hasn't put Karlien Strijbosch off from trying. Her PhD research focuses on Senegalese migrants who were forced to return home after a stay in Europe. Doing justice to such stories is no easy feat, especially when you come up against walls of silence, distrust and shame. Strijbosch and her supervisor Valentina Mazzucato discuss a research project that yields important insights, exposes raw emotions and occasionally spirals out of control.
At the heart of academia lies sheer curiosity. Growing up in the Limburg village of Horst, Karlien Strijbosch was always interested in people and cultures from all over the world. "As a child I wanted to become a professional tennis player or a journalist. I was drawn to the combination of writing and travelling, interests that eventually drove me in the direction of anthropology. But they were sparked in the first instance by my grandmother. She had a very open mind, though she herself hadn't been allowed to study and couldn't travel much. She had to work in her father's café, and ended up having seven children.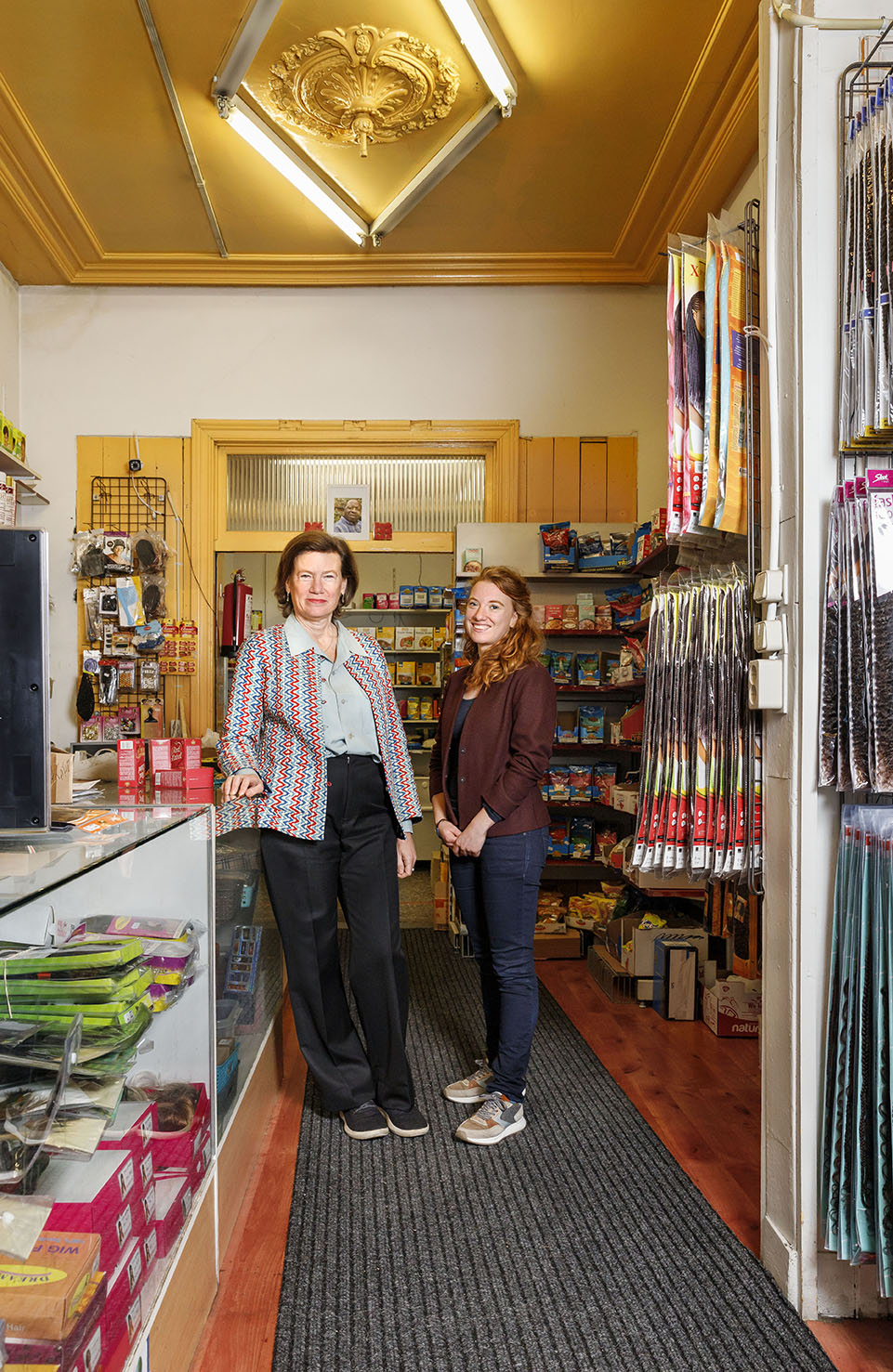 Challenging journey
"I was 16 when I first went to Senegal, in West Africa. That was with Plan International, a development organisation that campaigns for children's rights. I never imagined that I'd later become so immersed in the country. After University College here in Maastricht, I went on to study cultural anthropology. Next year I hope to complete my PhD at UM. I've covered a lot of distance for it, both mentally and physically."
Strijbosch started her PhD in 2017. It was Professor Valentina Mazzucato, head of the Globalisation, Transnationalism and Development research programme, who recognised the junior lecturer's potential. "As a professor you're looking for people who are not just interested in the topic, but also have the right attitude and a good CV," Mazzucato says. "We had a cup of tea and talked at length. I wanted to look her in the eye and feel her motivation, her drive. Applying for this grant was no walk in the park. It was an open competition." She laughs. "And I'm glad we won it."
Failed adventure 
The project shows how returned migrants position themselves in Senegal and how society perceives those who did not manage to stay in Europe. "Men who return earlier than planned are often seen as losers who forfeit their social prestige. They, and their families, often keep quiet about their failed adventure," Strijbosch says. "You also come across success stories of men who've made it in Europe. They're now high on the social ladder and support important projects in Senegal, whereas those who didn't manage to keep their heads above water in Europe are often ashamed. They have to deal with their own disappointment but also of their surroundings who counted on them. "
Various programmes have been established to assist with the reintegration of returned migrants, for example by helping them set up businesses. "I spoke to those organisations too, but the focus was on the stories of the migrants themselves."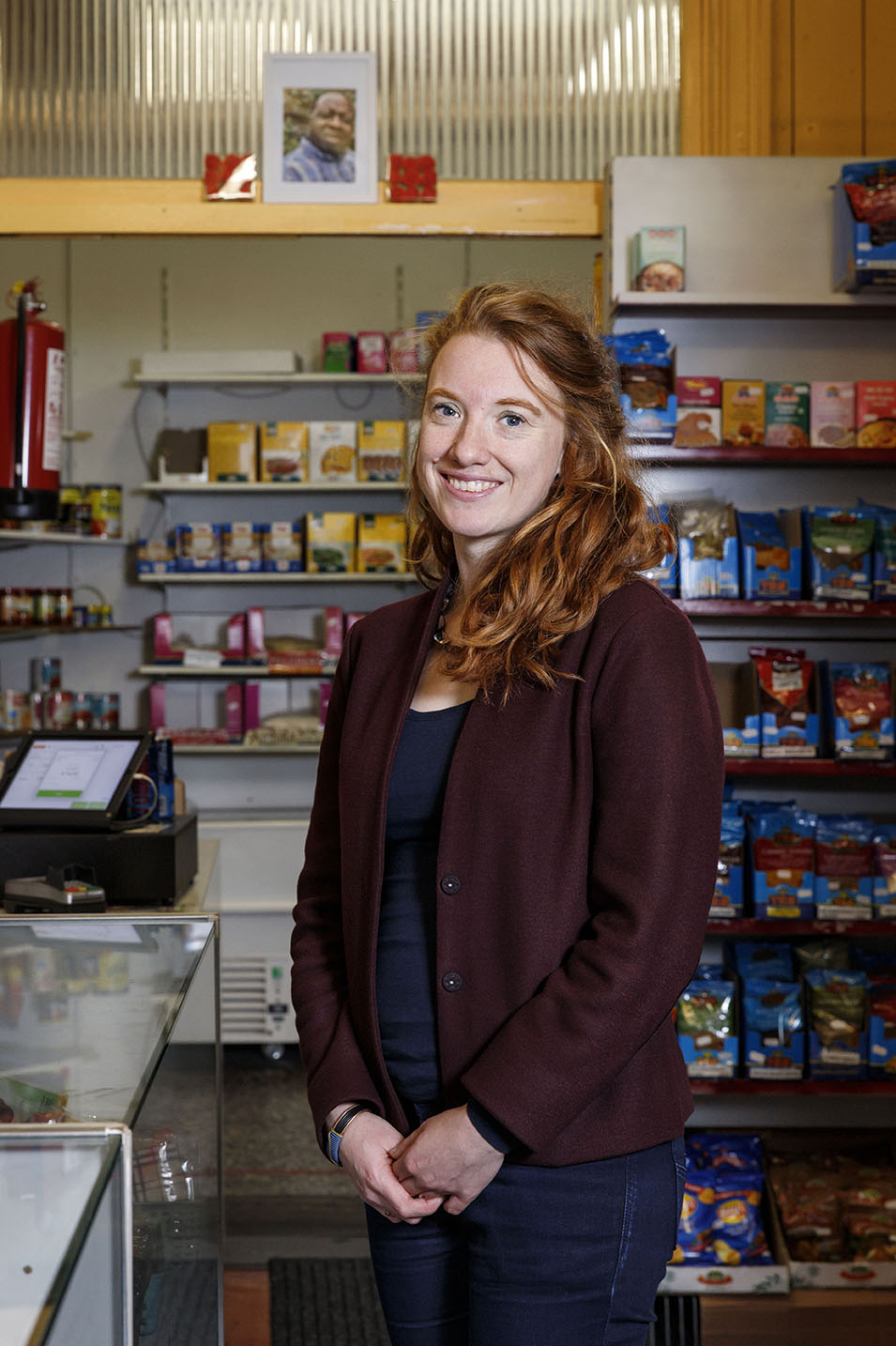 Karlien Strijbosch attended University College Maastricht and subsequently obtained a research master's in Cultural Anthropology: Sociocultural Transformation at Utrecht University. She has been conducting PhD research on the situation of involuntarily returned migrants in Senegal since 2017.
Culture of shame
Mazzucato has lived and worked in West Africa for some 25 years in total, and considers it her 'home away from home.' "Karlien's research shows that there is a fine line between voluntary and involuntary returnees. It's important for us to understand this better. Bodies like the IOM [International Organization for Migration] help migrants who return voluntarily, but the political sensitivities around involuntary returnees mean they can't do as much for them, yet both can suffer from the social consequences of return." Strijbosch concurs. "I now have a much better understanding of the struggles many migrants face. The migration issue is incredibly complex; I'm just trying to map out part of that puzzle."

Mazzucato points out that her PhD candidate didn't have an easy time of it herself. "Covid made travel difficult. You really saw the extent of Eurocentrism, because although the situation in that part of Africa was far less serious, rules for travel there were stricter than those applied in Europe, which meant Karlien couldn't travel. To her credit, she found a solution in Germany by following the connections of returning migrants there. And later she went back for the last remaining fieldwork. Now there's writing to be done—a lot of writing." She laughs. "And I have to give feedback on all of that. The plan is for Karlien to complete her PhD before I start my sabbatical in September 2023."

Final sprint
Both characterise their collaboration as constructive. Strijbosch: "Valentina is an enthusiastic coach with a huge global network and academic expertise." They never travelled together, but they did enjoy a concert that Karlien organised with the Senegalese band Sahad and the Nataal Patchwork. Mazzucato: "The music was fantastic and the atmosphere swinging!"
Strijbosch intends to stay in academia after completing her PhD. "I want to keep doing migration research. There's still so much we don't know. Knowing more makes the world bigger, that's what I've found. But first I have to pull off this final sprint."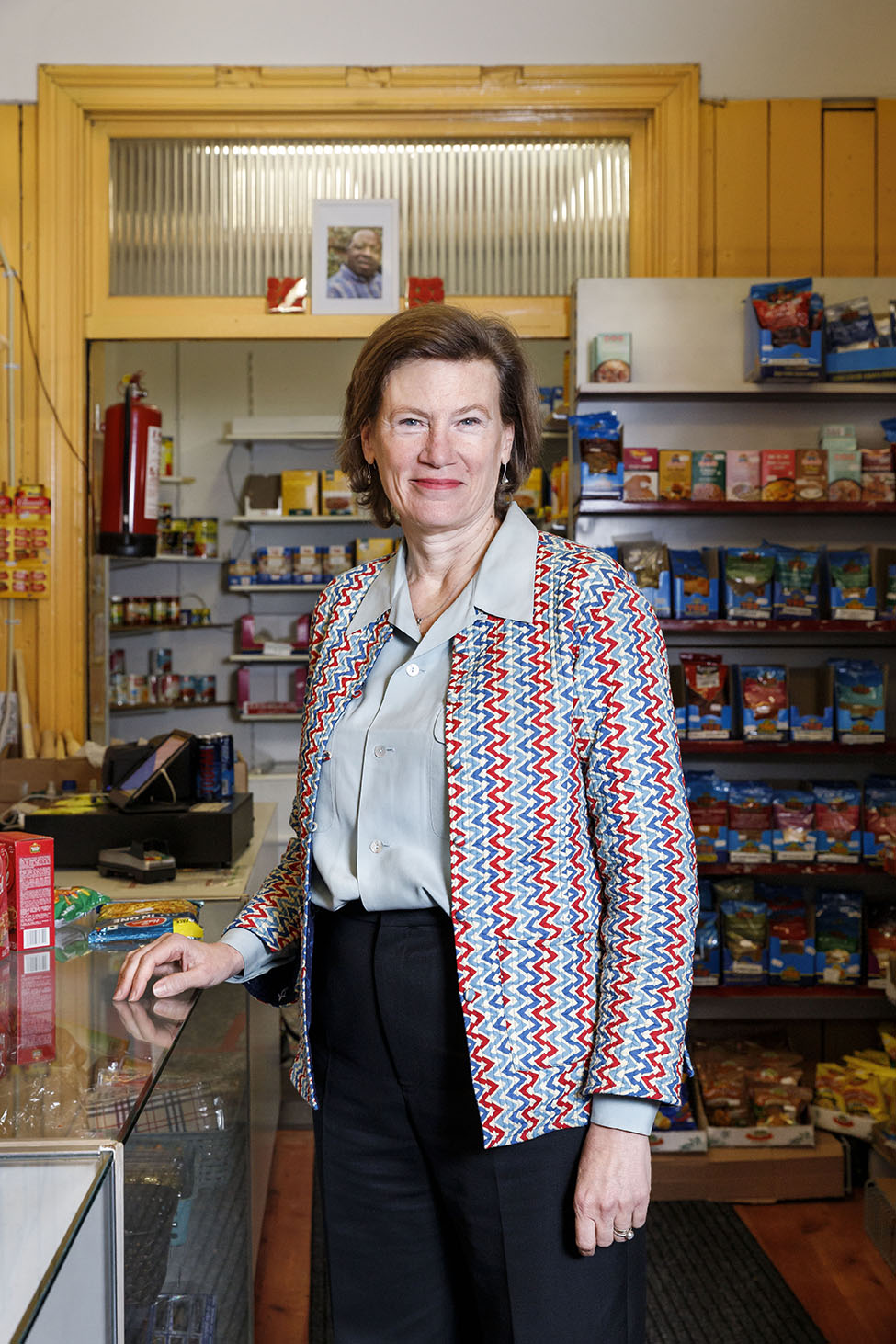 Valentina Mazzucato studied at Williams College and Michigan State University in the USA. She lived in Africa for over 20 years, working for international development organisations in the field of agricultural development. She obtained her PhD from Wageningen University in 2000. She is now professor of Globalisation and Development at the Faculty of Arts and Social Sciences, where she leads international research projects on migration between Africa and Europe.