Gold for judoka Lisa Müllenberg
The 4th-year medical student Lisa Müllenberg represented Maastricht University last weekend at the Dutch Student Championships (NSK) judo. In Nijmegen, the 21-year-old hospital intern won all her matches in the weight group up to 63 kilograms with ippon, the maximum achievable score. Every year, under the auspices of Studentensport Nederland, NSKs for university and polytech students are organised in around 50 different sports.
Lisa began practicing judo when she was three years old. At 14, she won her first NK. In 2014, she won the Youth Olympic Gold on her 18th birthday and was named Limburg Sports Talent of the Year. Lisa has now almost completed her hospital internship as a surgeon and will soon be starting the internship 'mother and child' at the MUMC.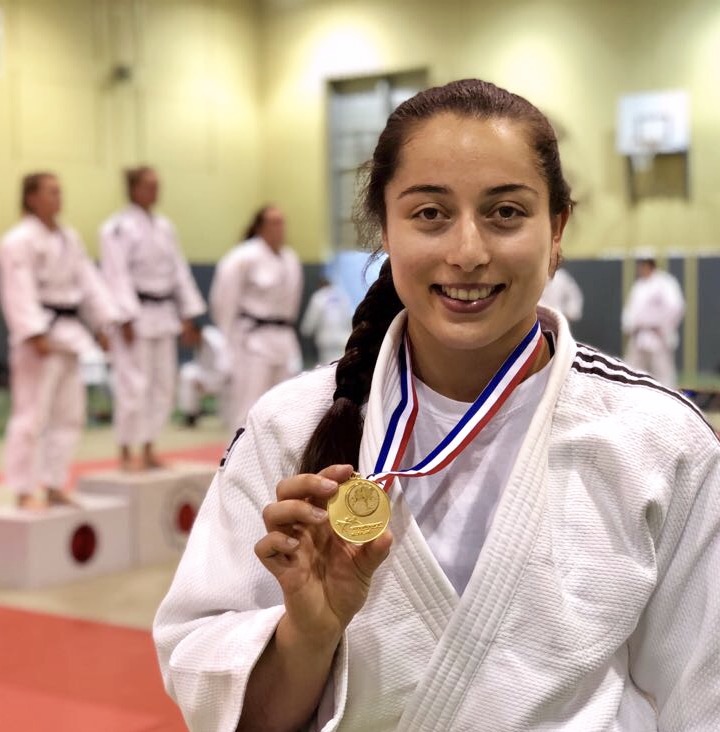 Also read
Manon's academic path led her to work on prevention and well-being at the workplace. A place where we spend most of our time. The master's programme Occupational Health and Sustainable Work (OHSW) uncovered the interventions that companies and policymakers need to keep work sustainable. Her job as a...

On 30 November 2023, the Globalization and Law Network had the pleasure to host Prof. Klabbers, who presented his paper entitled 'The Business of International Organizations', which is related to the PRIVIGO project sponsored by the European Research Council.