Frits, clinical epidemiologist at VieCuri Medical Centre
Clinical epidemiologist and post-doctoral researcher Frits van Osch studied Epidemiology because of its strong focus on research methodology. Frits is excited to work with statistics, data and patterns at VieCuri Medical Centre and to pass on his knowledge to FHML students as a tutor.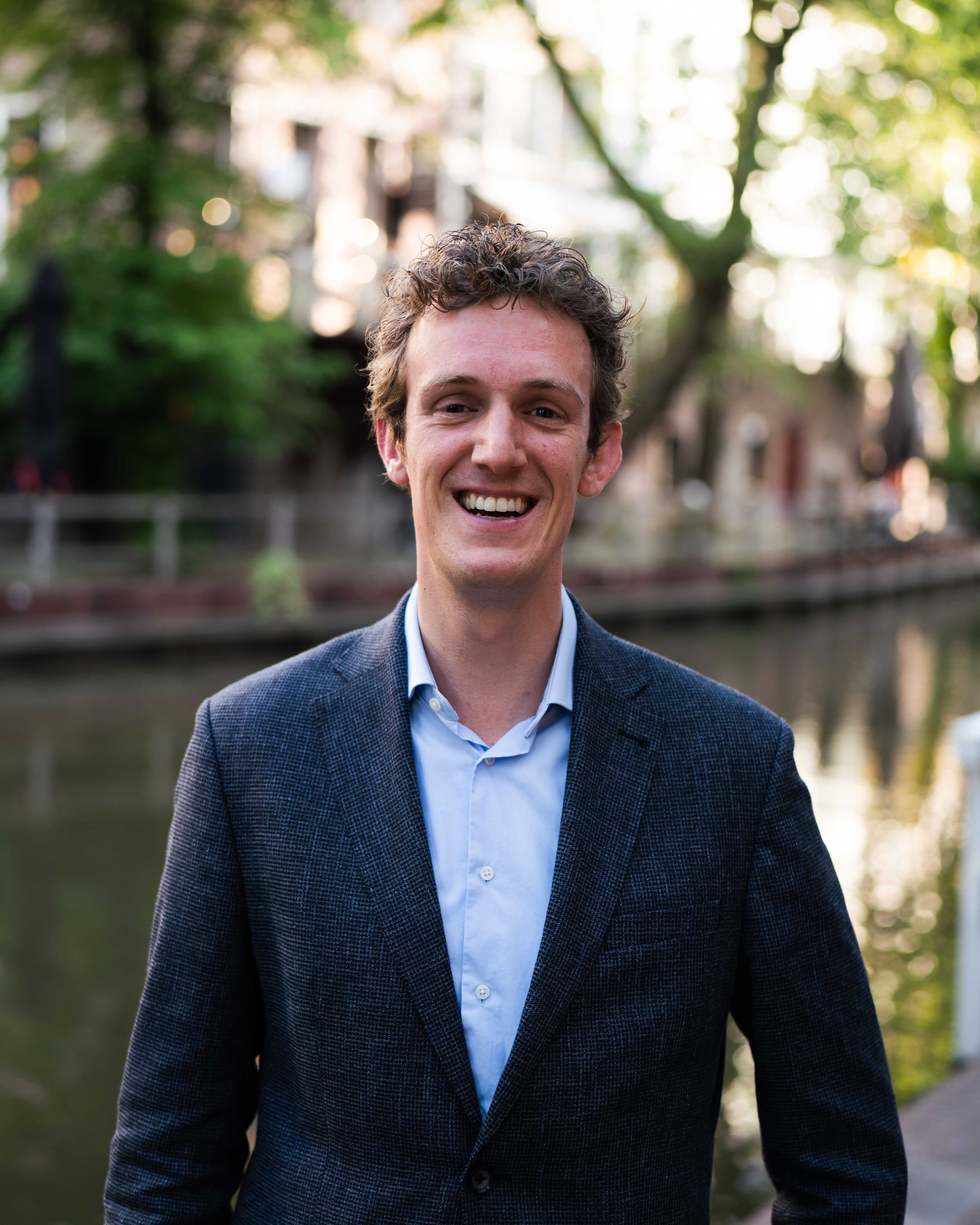 Frits started as a Health Sciences bachelor student and found out he was interested in biology and statistics. "When I graduated from Health Sciences, I stayed in Maastricht to continue with the Health Sciences Research Master, a 2-year research master at the time, of which the first year had strong overlap with the master of Epidemiology. Studying epidemiological methods fit my needs plus at the time, my entire life centered in Maastricht. I played in a band with friends, met my girlfriend in Maastricht and acted as a board member of the study association MSV Santé." Today the master of Epidemiology can be followed fulltime (1 year) as well as halftime (2 years).
Epidemiology teaches students research methodology and statistics and is a broad field with many subdomains, for example clinical epidemiology. "Working on studies with fewer participants wasn't that interesting to me. I like to work with large datasets, studies with thousands of participants in order to establish connections." The Epidemiology master's programme teaches students how to properly design and conduct studies in order to find determinants of health and disease and disease outcomes. "Epidemiology gives students a toolbox for setting up different types of research in the correct way, varying from trials that work with a small number of people to large studies aimed at providing insights into the health of entire populations." 
After his master, Frits stayed at Maastricht University to work on his doctorate. He researched the relationship between smoking and bladder cancer. "I was part of a collaboration between Maastricht University and the University of Birmingham. We already knew that smoking causes bladder cancer. Our statistical model showed that it's more damaging to smoke a few cigarettes in a prolonged period of time, than a lot of cigarettes in a shorter period." Frits was one of the first researchers that also looked at the smoking habits of people after their diagnosis with bladder cancer. "Most people in our cohort continued smoking, perhaps because on average they are older than 70. Additionally,  stopping with smoking after diagnosis seems to have only a small impact on bladder cancer reocurrence, although we are eagerly awaiting results from more prospective studies to confirm this." The results of the study can now help urologists and patient groups talk about the impact of smoking.
Currently, Frits works as a clinical epidemiologist at VieCuri Medical Centre. "Together with my team, we consult on all research projects that are set up at VieCuri, from student projects to large pharmaceutical trials. We do not conduct the research ourselves, but provide advice on the research project. That means I get to look at a wide variety of research projects, for example on the evacuation of patients from the hospital in case of flooding." Also, Frits is often involved in setting up research projects using large quantities of patient data, in collaboration with several health professionals, such as the VieCuri COVID-19 database in which he currently co-supervises a PhD student together with researchers from Maastricht University.
Frits uses what he learns in practice to coordinate statistical and methodology courses at our faculty. Because of the enthusiasm he shows in the classroom and the way he listens to students as individuals, Frits won the FHML education price for best tutor in 2017. "I use what I learn in practice to keep my course up to date and I offer placements for FHML master's students at VieCuri Medical Centre. It's important to also attract other students besides Medicine students who can provide us with new insights, from the perspective of their programme." 
Frits is also involved as board member of the Dutch professional network of epidemiologists called the Society for Epidemiology  or Vereniging voor Epidemiologie (VVE) in Dutch. Because the topics epidemiologists work on are so diverse, there is always a possibility to learn from each other. "It's not always easy to reach colleagues who work outside of academia. Our network is meant to share presentations, educational material and to keep each other up to date."
 
Also read
After obtaining a bachelor's degree in Biometrics, Bibi Teeuwen was looking for a master with a focus on the nervous system and brain. This happened to be the same year that the master's programme Biomedical Sciences added its sixth specialisation 'Neuromodulation'

In order to pursue a master's degree that combines health and communication, Michelle Vellinga moved from Amsterdam to our UM-community in Maastricht. In her own words, choosing Maastricht University was the best decision she made during her student life.

Shortly before our interview, Jordan Habets returned from Llorett de Mar in Spain. Not to party wildly there, as you would normally expect from a 21-year-old man, but to train heavily. Jordan has been a promising cyclist for years, working very hard alongside his education to pursue a career in...