Campus Venlo students win preliminary round European food innovation competition
Friday 19 May, three teams of the Health Food Innovation Management master's programme (UM's Campus Venlo) took first, second and third place in the preliminary round of the Ecothophelia competition: a Europe-wide competition between student teams of both universities and colleges.
In the semi-finals the three teams from HFIM will compete against each other to see who goes to London to represent The Netherlands (and Maastricht University) in the finals. There, teams from all over Europe will compete for first place.
Ecotrophelia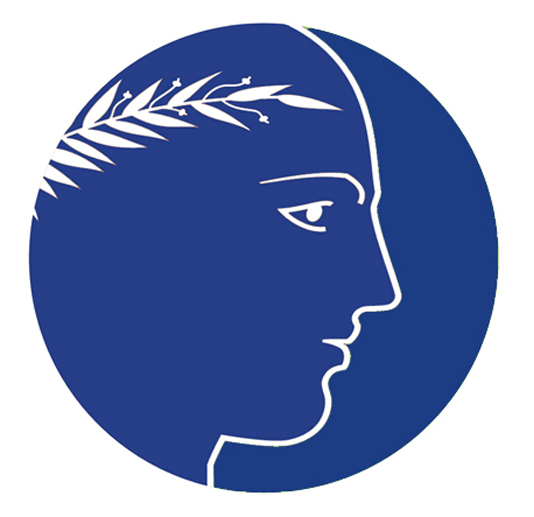 Ecotrophelia has the ambition to promote entrepreneurship and competitiveness within the European food industry by implementing a training network of excellence in food innovation and organizing National and European food innovation competitions "The Student Food Innovation Awards" a real eye-opener for the food industry. Ecotrophelia achieves the goal of bringing together students, teachers, researchers and professionals of the food sector in a network to think about tomorrow's eco-innovative food products.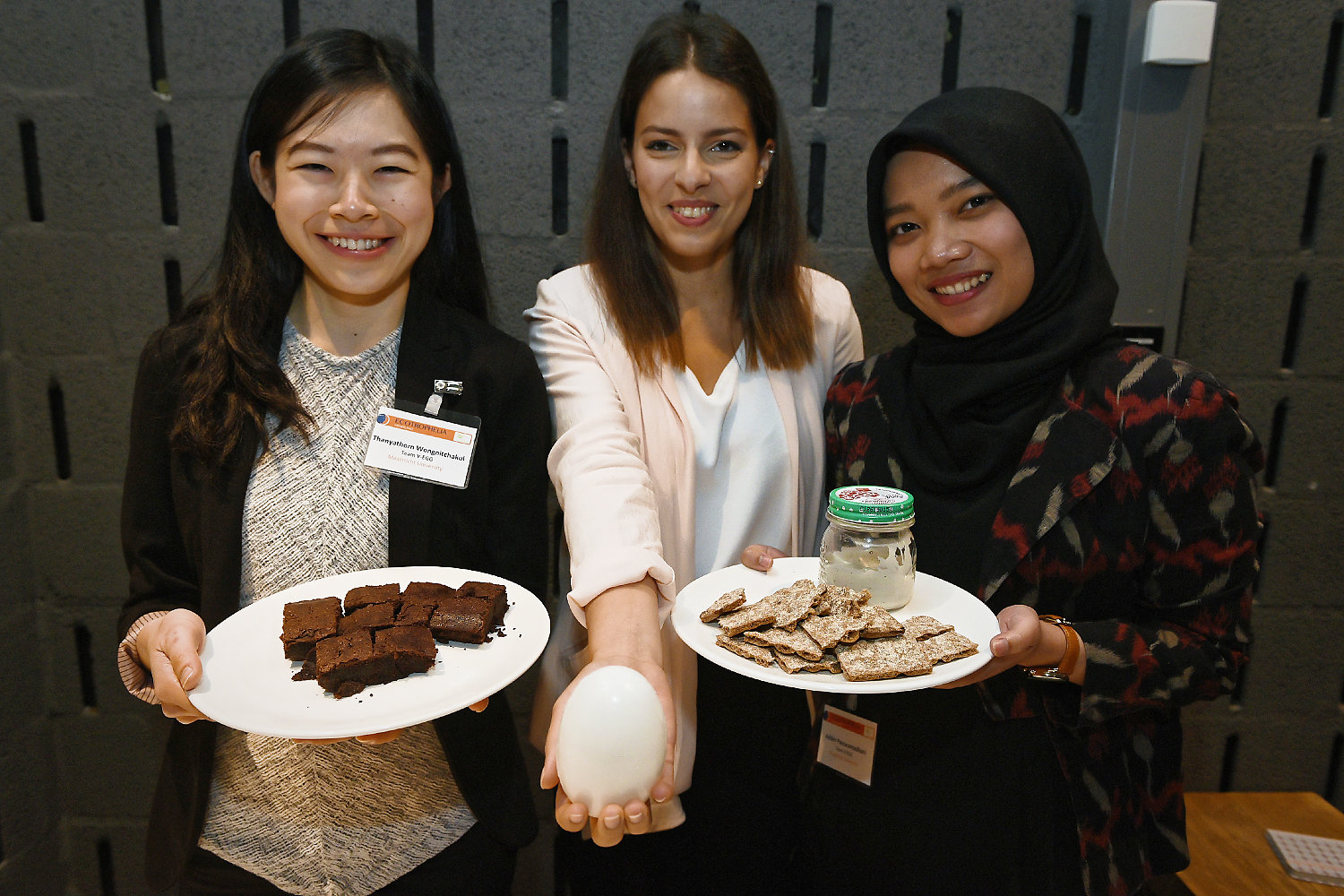 The finals will take place on 21st and 22nd November 2017 during the Food Matters Live exhibition at the ExCeL centre in London, United Kingdom. The results will be announced during the awards ceremony on 22nd November 2017 at the ExCeL, London, UK.
Pictures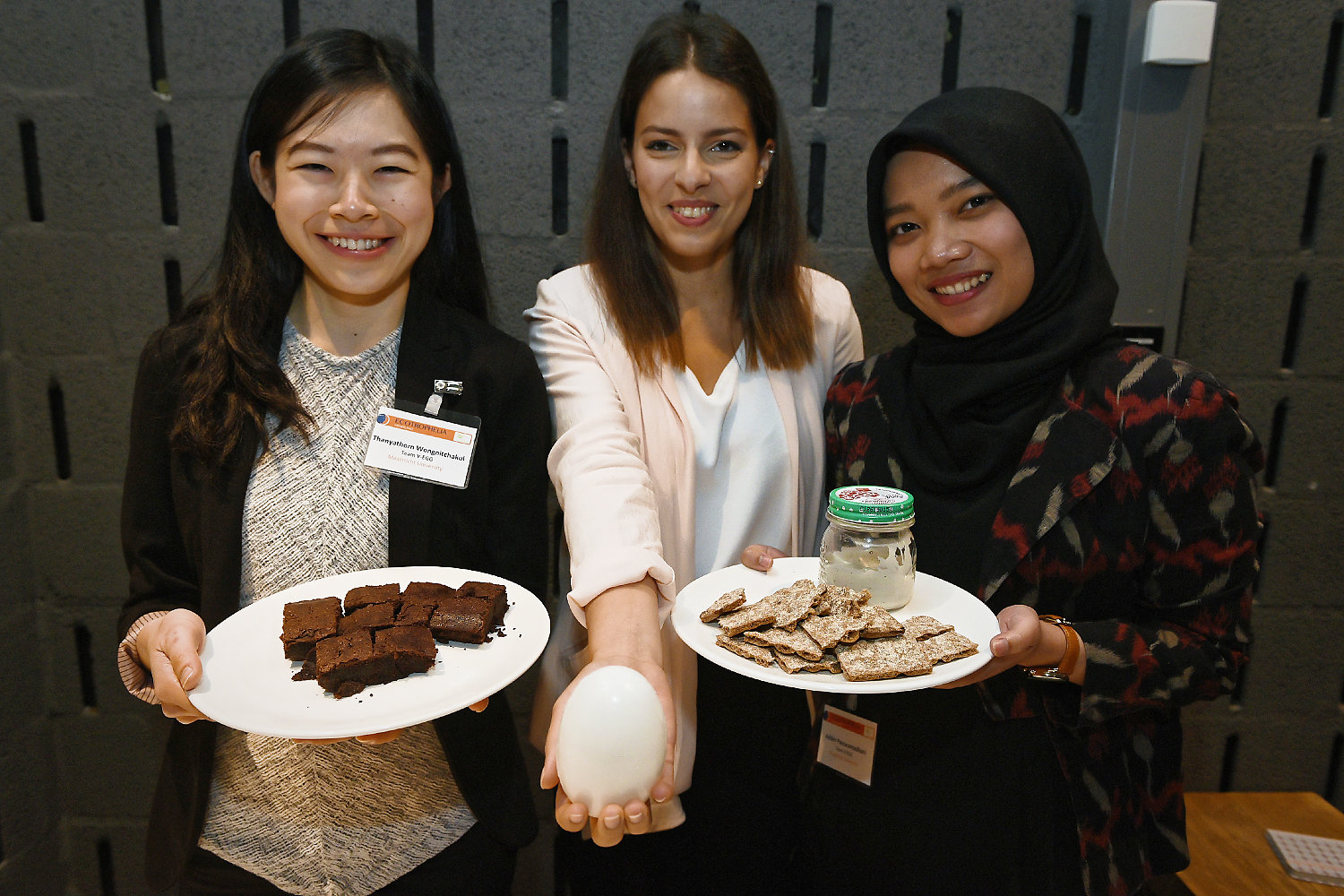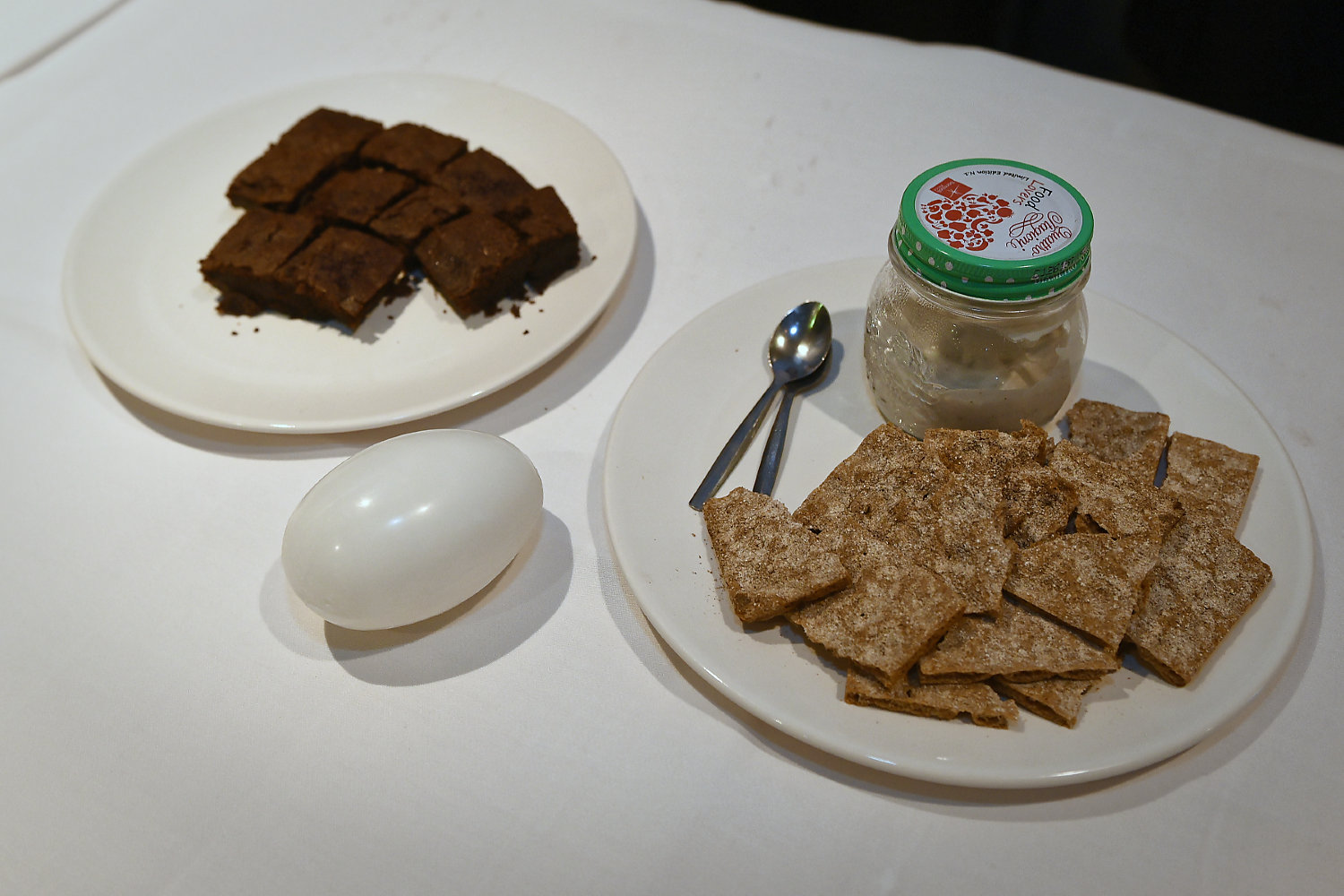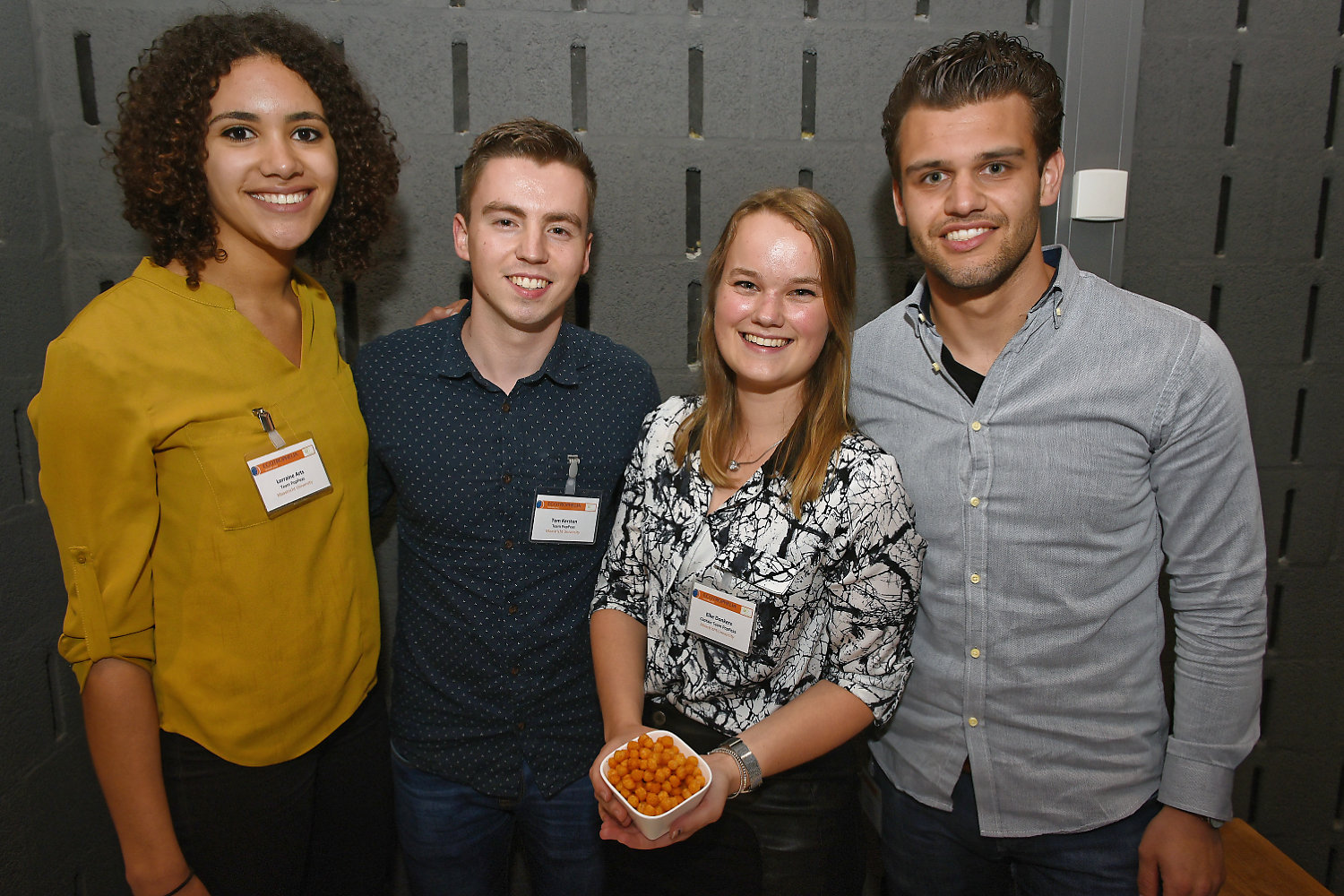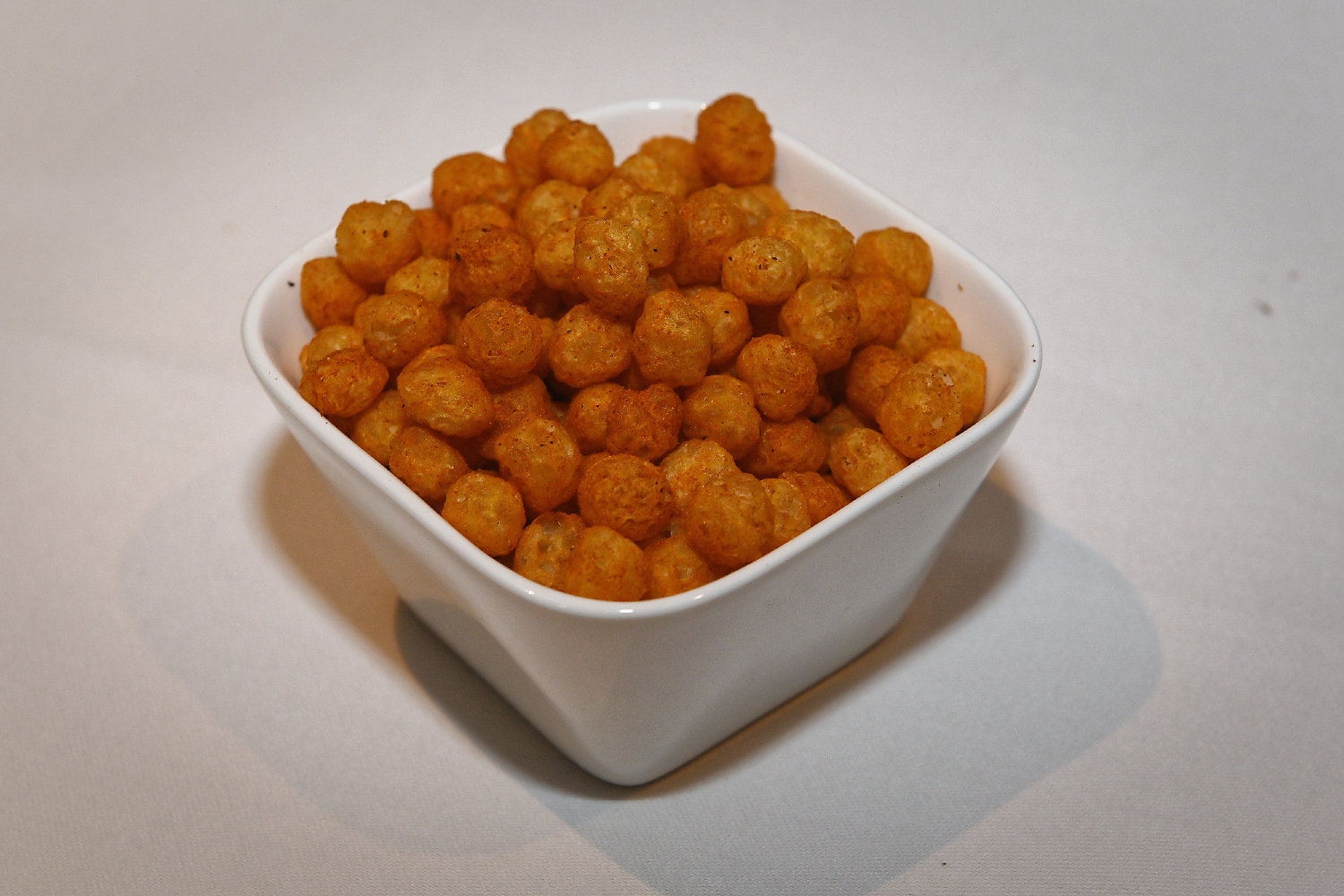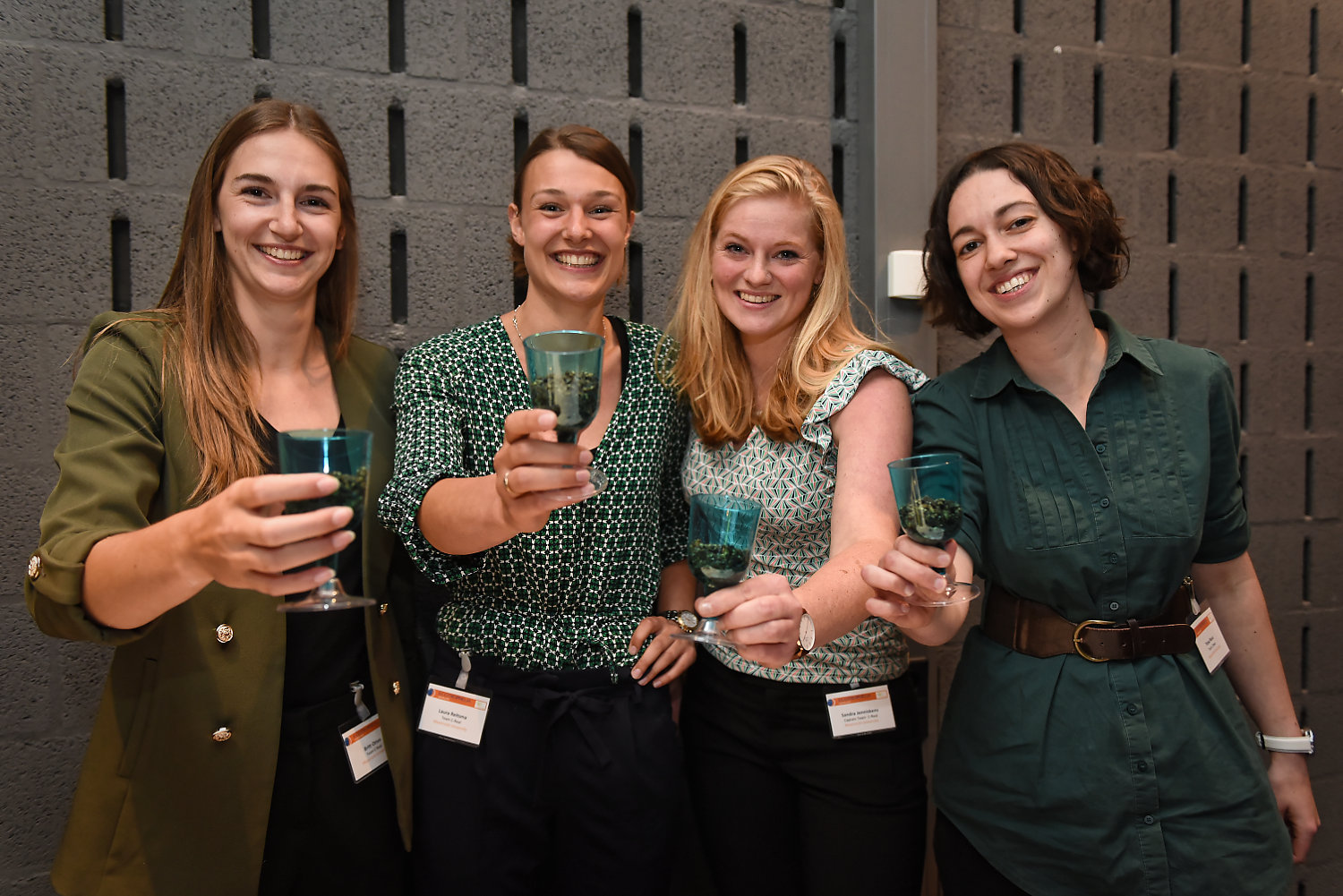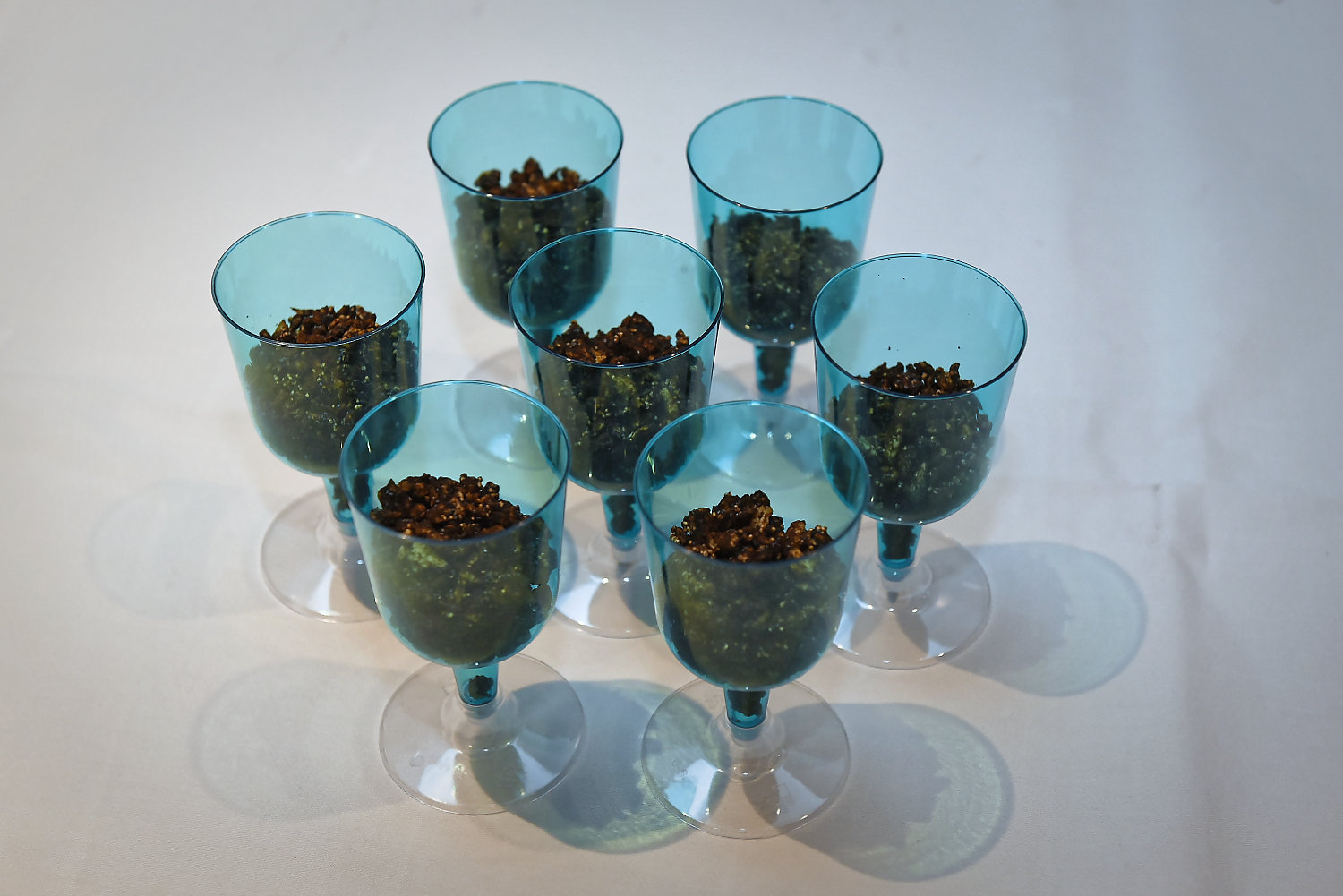 Team V-Egg
Celia Deleersnijder
Addini Pascaramadhani    
Thanyathorn Wongnitchakul
V-Egg
A good alternative for eggs and thus reducing the bio-industry.
Team PopPeas
Elke Donkers
Tom Kerstens
Lorraine Arts
Rob Wijers
PopPeas
PopPeas is a guilt-free snack that is made from yellow peas, mushrooms and basel.
Team C-Real
Sandra Jenniskens
Tessa Naus
Laura Reitsma
Britt Otten
C-Real
A sustainable alternative for a lot of chocolate-heavy cereals.
A small impression of the winners and their products
About HFIM
The Science in Health Food Innovation Management master's programme is a unique programme, the only one of its kind in the world. The multidisciplinary curriculum is specifically tailored to the professional demands of employers in the food industry. You'll take courses on topics such as biomedical sciences and nutrition, food regulation, consumer behaviour, entrepreneurship, business and marketing.
By combining elements from business and management with food innovation and health science, we're able to provide you with an education that will give you the best possible preparation for your future career.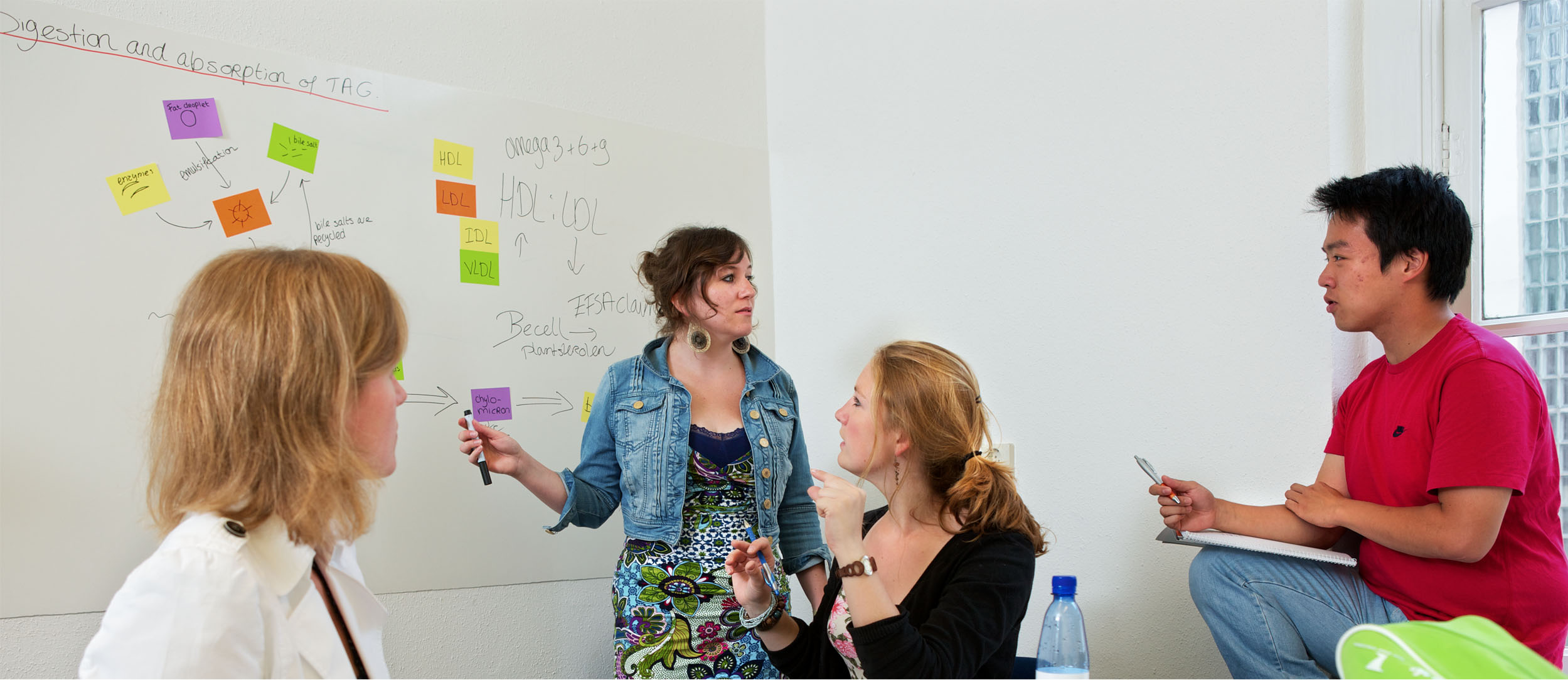 The programme spans the entire process of food innovation, with a focus on improving consumer health and preventing disease.
Relevant links
Also read
Nikola Prianikov came from Kyiv to study Data Science and Artificial Intelligence in Maastricht. He talks about how UM's Foundation Programme opens doors for international talent, how he enjoyed his study experience despite war and pestilence, and how the Netherlands has come to seem like a viable...

How do you fix a crack in limestone, such as mergel? Well, simply ask some bacteria to do it for you. In short, this is the goal 11 students from Maastricht University set themselves to do. They succeeded and ended up in the TOP10 best undergraduate projects competing in the iGEM competition. For...

A group of Maastricht University's Business Engineering Bachelor's students won three awards at this year's edition of the renowned ENGCOMM, the Engineering and Commerce Case Competition, held by the University of Concordia in Montreal (Canada).