APSA Best Chapter Award for Floris Peters and Maarten Vink
The chapter, titled 'Naturalization and the Socio-Economic Integration of Immigrants: a Life-Course Perspective', was published in the Handbook on Migration and Social Policy, edited by G.P. Freeman and N. Mirilovic (Edward Elgar, 2016).
In the chapter, the authors discuss the literature on immigrant naturalization and its associated outcomes, and identify substantial empirical ambiguity. The chapter then develops a novel theoretical approach that draws on the sociological life course paradigm, whose concepts and principles provide a useful starting point to explain heterogeneous findings in the literature.
The chapter received the award based on its valuable contribution to the migration and citizenship literature.
A paper published in the Journal of Ethnic and Migration Studies in 2016 by Floris and Maarten, co-authored with Hans Schmeets, recently also received an honourable mention for the Best Article Award, by a different committee of the APSA migration and citizenship section.
Floris Peters is currently completing his PhD dissertation on immigrant naturalization and socio-economic integration. His doctoral research is financed by the Maastricht Center for Citizenship, Migration and Development (MACIMIDE) and Statistics Netherlands. Maarten Vink directs the ERC-funded project 'Migrant Life Course and Legal Status Transitions'. For more information about the MiLifeStatus project, see https://www.milifestatus.com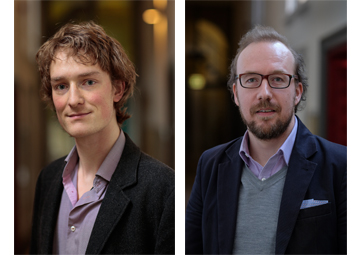 Also read
Philippe Pinckaers NUTRIM PhD candidate, was the first to compare muscle production after eating a complete meal with animal or vegetable proteins. The findings were recently published The Journal of Nutrition.

Publication of the study results on brain-gut interaction in gluten sensitivity by NUTRIM researchers Marlijne de Graaf and Daisy Jonkers

Paul Schoffelen honoured with the golden MUMC heart on 28 November