Sarah Weingartz, PhD student in Philosophy and Arts & Culture alum:
"There's no right or wrong here"
"I'm originally from Cologne in Germany and I was looking for a study programme abroad, taught in English but close to home. The year before I came to Maastricht, I was working in the tourist sector in Italy. So I moved directly from Italy to Maastricht."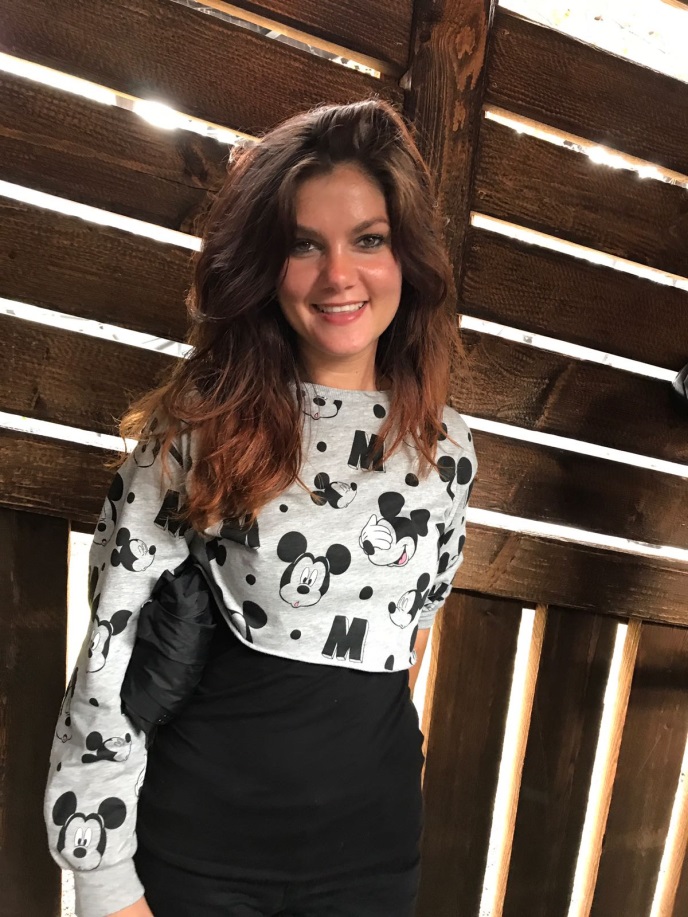 Why Maastricht?
"I'd heard about it from both my mum and friends. So I ordered the programme guide of the Faculty of Arts and Social Sciences and I was immediately interested. The Arts & Culture programme appealed to my interests the most, so that's what I chose. Luckily, I found a nice studio in the city centre. There were several studios in one building, with students from other faculties as well and other nationalities. In fact, I was the only German."
How did you like it?
"Since I grew up so close to the Dutch border, the culture wasn't that different. Plus there's a very open atmosphere in the city: if people hear you're a foreigner, they immediately start speaking English. Which makes it a bit hard to practise your Dutch if you want to. But speaking English as much as possible was also important for me, since I wanted to improve that. The only thing I missed from home was the German bread."
Did you mainly make German friends?
"Not only. I remember my first tutorial group, which was a funny mix of nationalities. We formed a learning group and had a lot of fun together. I'm quite open minded and interested in international people, so I made some foreign and some Dutch friends. The latter are quite direct, so you always know where you're at."
What's your experience with the International Classroom in Maastricht?
"I first experienced it as a student, and now I'm teaching in addition my research. In all roles I've learnt a lot from the intercultural experience. You learn that there's no one right or wrong. And you learn different perspectives on topics in an intercultural setup like the International Classroom."
Why do you think it's important to have international students at a Dutch university?
"I think it adds colour to the cityscape, and it opens up a variety of different ideas. It connects students to the world and that's beneficial in many ways. It's not just about confirming what you know, or what your peers think, and it guarantees juicy debates."
Why are you still in Maastricht?
"To my surprise I keep coming back. I finished my master's in Denmark and returned for UM's research master's in Cultures of Arts, Science and Technology. That programme is unique in the world, and I really like Problem-Based Learning. Then I spent one year teaching and in August 2013 I started my PhD here. Of my friends from the bachelor's I'm the only one who's still at the university. In their eyes I'm 'the one who stayed in the little town in the south of the Netherlands.' They're in places like Berlin, which is completely different from here. But when they're back in town to visit, they also say 'Everything's so easily accessible, so peaceful here'. They look back on Maastricht with both sadness and happiness."

By Femke Kools
Also read
Were you absolutely cruising through your exams? Were you well prepared with plenty time to spare? Then Anique de Bruin's work won't change your life. But for everyone else, the Professor of Self-regulation in Higher Education has useful insights and tools. Together with a refugee scholar financed...

After several rocky years, Maastricht University alum Lea Vink has found her feet in Vienna. Professionally, she is taking new steps at the crossroads of aviation and organisational psychology. And on a personal level, luck has smiled on her since her transition from man to woman.