"Helping young musical talent in an honest, transparent and sustainable way"
After studying psychology in Maastricht, Sarah Hildering van Lith decided to pursue a career in the music industry. Together with business partner Eelko van Kooten, she is now busy creating her own company: LEDO, a platform for music producers and artists.
Hildering van Lith is often invited to join debates and panels for her knowledge and outspoken opinions on diversity and inclusion in the music industry—or rather, the lack thereof. "The music industry still has a long way to go in terms of true equality", she says from a terrace in the west of Amsterdam, where she now lives. "Publishers, producers, record labels; you rarely see a woman at the top. There are still big salary differences between men and women doing the same work. Harassment and inappropriate behaviour are not limited to the fashion and film world. I don't know a single woman, myself included, who hasn't been harassed or intimidated at work. Or missed out a promotion purely because she was pregnant, for example, or wanted children. I find that problematic, it's true. So I try to do something about it."
Facts
Her efforts include her work for the Association for Electronic Music (AFEM), an international non-profit organisation that advocates for artists, musicians and others in the industry. Among other things, the AFEM conducts research into sexual harassment and discrimination in the music business. "Everyone knows it's happening, but that's not enough. If you want to change things, you need evidence. That's why I'm now doing a broad data analysis for the AFEM to demonstrate that we need to do things differently, improve things in this sector. Make it fairer and safer too, especially for young talent."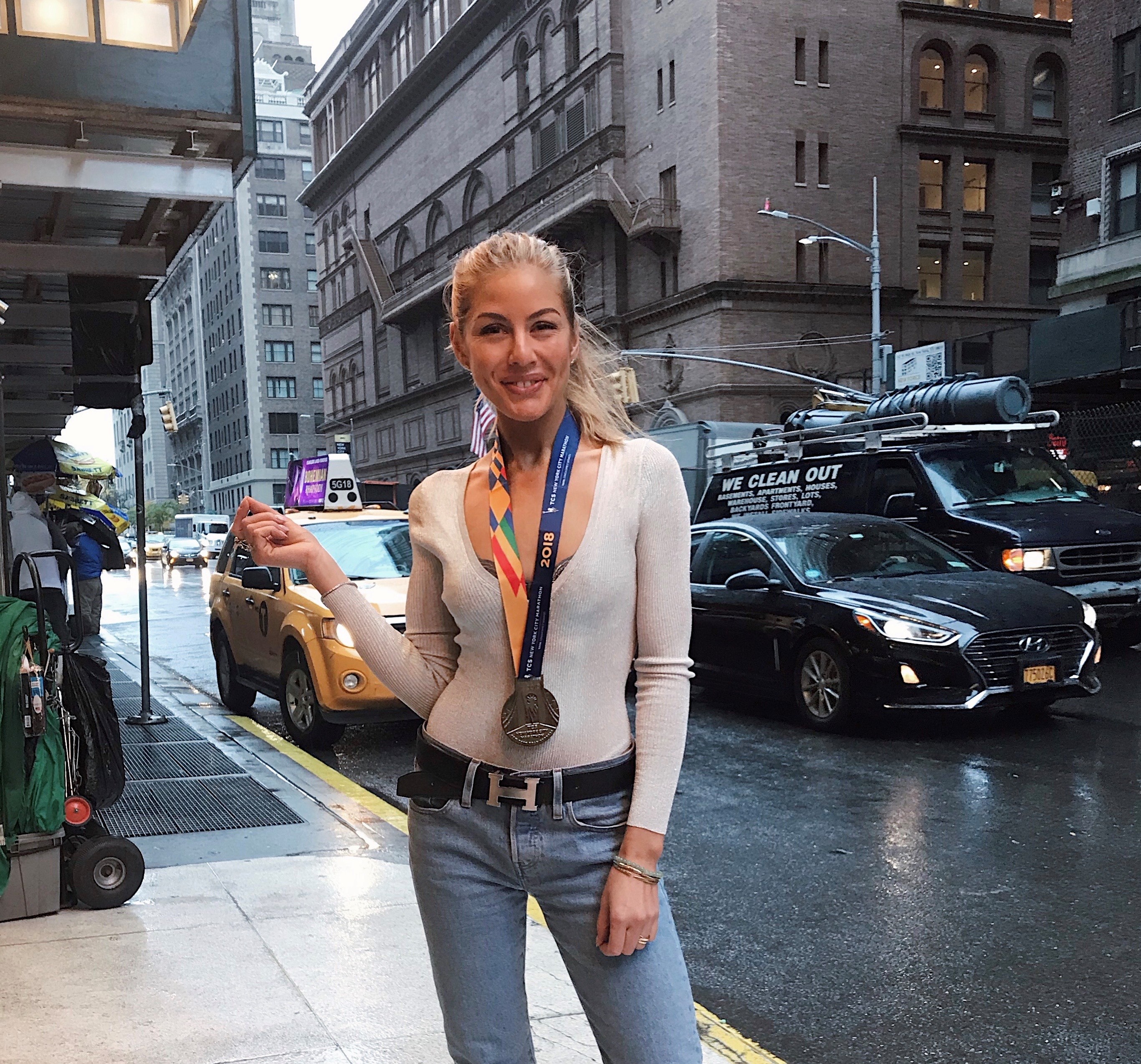 Sarah Hildering van Lith obtained her high-school diploma from the European School, followed by a Bachelor in Psychology and a Master in Work and Organisational Psychology in Maastricht. She then worked briefly for Shell and spent six years at FUGA. This year, she started her own company with business partner Eelko van Kooten: LEDO, a platform for music producers and artists. Sarah is also an active member of the Association for Electronic Music (AFEM).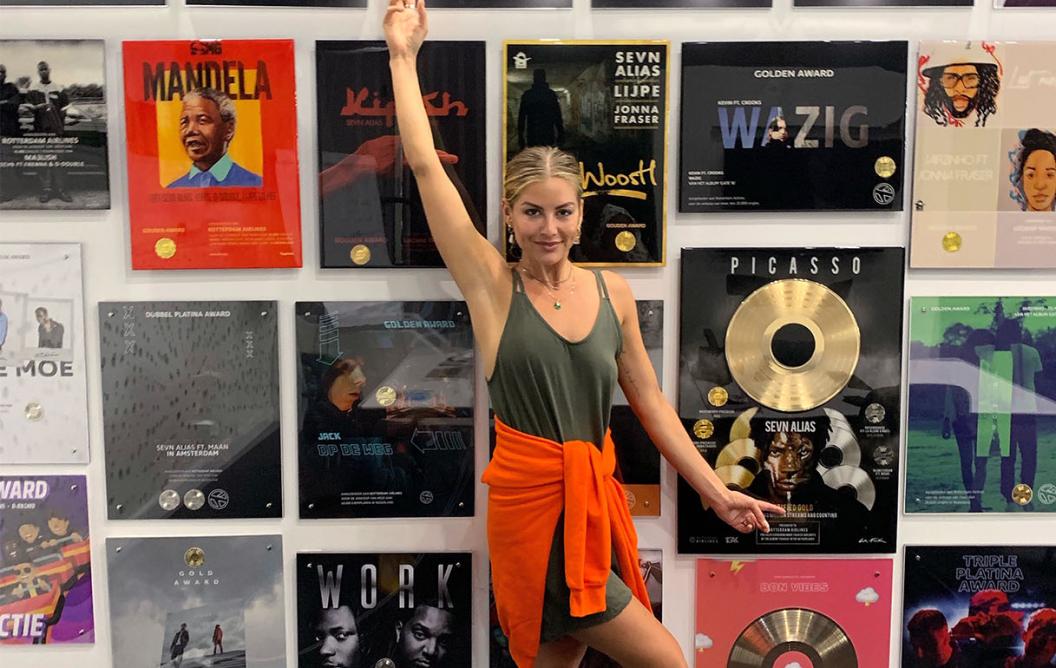 People
Born in Amsterdam, raised abroad, she wound up in Maastricht more or less by accident. "My mother was one of the first psychologists to specialise in female trauma. She helped victims of incest and abuse, focused on empowerment. We lived in Belgium, the Antilles, the US. When I finished high school we happened to be living in Amsterdam. I thought long and hard about what to study. I wanted something broad, something that paid a lot of attention to people. I wanted to learn how a person thinks, understand what love and sorrow are, who we are. So psychology it was. Just like my sister later, and definitely inspired by my mother. The choice for Maastricht wasn't a very conscious one, though. I was too late to enrol at other universities and Maastricht was the only place that didn't have a cap on the number of students they could admit. "
Maastricht
And so, in 2009, Hildering van Lith moved to the very south of the Netherlands, to the country's youngest university. The transition was not easy. "I wasn't interested in living the student life, I was there to learn. Fortunately, I got all the inspiration I needed out of the programme. Psychology is great, especially if you're lucky enough to work with passionate teachers and professors in small tutorial groups. Problem-Based Learning suited me: being critical, asking questions, solving problems. Being allowed to challenge everything in the study material is the best thing there is. The opportunity to study should be a basic right for everyone—that would be a boon for equality all over the world. My time in Maastricht made a huge contribution to my personal development."
Revolution
Hildering van Lith went on to the master's in Work and Organisational Psychology. In 2014, before she had even graduated, she landed her first job at a major music distributor: FUGA, a music tech company that distributes and collects master rights from major record labels worldwide. "Perhaps not an obvious move for someone with a psychology background, but music has a heart and soul for me. It's people who make music. I witnessed from up close the great revolution in the music business. Suddenly, physical carriers such as CDs were obsolete; they made way for digital downloads and ultimately the streaming era, partly due to players such as Spotify, which have completely changed the way people consume and produce music. I worked there for six years and learned a lot. I was immersed in the technical and commercial side of a rapidly changing industry, set up a marketing department, and worked my way up to become regional head of business development."
Startup
After a brief stint at a record label, this year Hildering van Lith decided to join a startup adventure: LEDO, with entrepreneur and founder of Spinnin' Records, Eelko van Kooten. "Between the two of us, we have a lot of experience, and different types of experience, in this dynamic world. Eelko is a hugely successful publisher and label manager, and I've put in the miles on the tech side of things. We're setting up a company with the mission of helping young talent in an honest, transparent and sustainable way. Artists are still too dependent for their success on choices made by others purely on the basis of business, not based on a love of music or what's best for the artist. We don't believe you need to make concessions in either area."
Giving back
LEDO is set to launch in late 2020. "Our team is growing rapidly. Naturally, it's very diverse and inclusive. We give our people freedom and opportunities. Practice what you preach. Money is not what motivates me. As a CEO, you serve your team and your company, not the other way around. To future psychology students, I'd like to say: if you find your passion and come up with something you can give back to the world, you'll be fine."
Also read
After several rocky years, Maastricht University alum Lea Vink has found her feet in Vienna. Professionally, she is taking new steps at the crossroads of aviation and organisational psychology. And on a personal level, luck has smiled on her since her transition from man to woman.

Do students' perspectives on education matter? Should educators listen to the "student voice", and if so, how? EDLAB Innovation Coordinator and former UM student Lena Gromotka reflects on the four types of student voices: the Complainer, the Critic, the Idealist, and the Suggester.