Dr Mark Kawakami (M.T.)
Teacher. Lawyer. Failed Comedian. Weekend Researcher.
International Business/Commercial Law, Contract Law, Corporate Governance, Anti-Competition Law, Human Rights, Global Citizenship Skills, Mediation and Conflict Resolution.
Mark Kawakami is an Assistant Professor of Private Law at Maastricht University Faculty of Law. Mark is also a researcher for the Dutch Sectorplan on Globalisation and Law, where he is conducting a multidisciplinary inquiry into answering the question of what makes private actors behave in a pro-social manner.
Kawakami currently serves as the course coordinator for the International Business Law course at Maastricht University's Faculty of Law and School of Business and Economics. He is also the director of the Maastricht Mediation Clinic, which together with Stichting Trajekt, trains student mediators to develop their interpersonal skills in order to resolve various conflicts (e.g. landlord-tenant issues, school bullying, etc.) around Maastricht.
Prior to joining the faculty, Kawakami worked for Pillsbury Winthrop Shaw Pittman LLP in New York City as a Japanese contract attorney, where he dealt primarily with international price-fixing cases. He has interned with the United States Navy JAG Corps at the Naval Yard in Washington D.C., the United States District Court in Minnesota, and has also trained under the 86th Zen Master, Soryu Masuda, in Kyoto, Japan.
Kawakami obtained his B.A. from New York University, but also studied at Johns Hopkins University, Columbia University, and the United States Military Academy at West Point. He also holds a J.D. from the University of Minnesota Law School, an International Business Law LL.M. from Tilburg University, and a Ph.D. from Maastricht University. His Doctoral research addressed the issue of labor exploitations in the global supply chain. He's an Aquarius who enjoys tacos and long walks on the beach.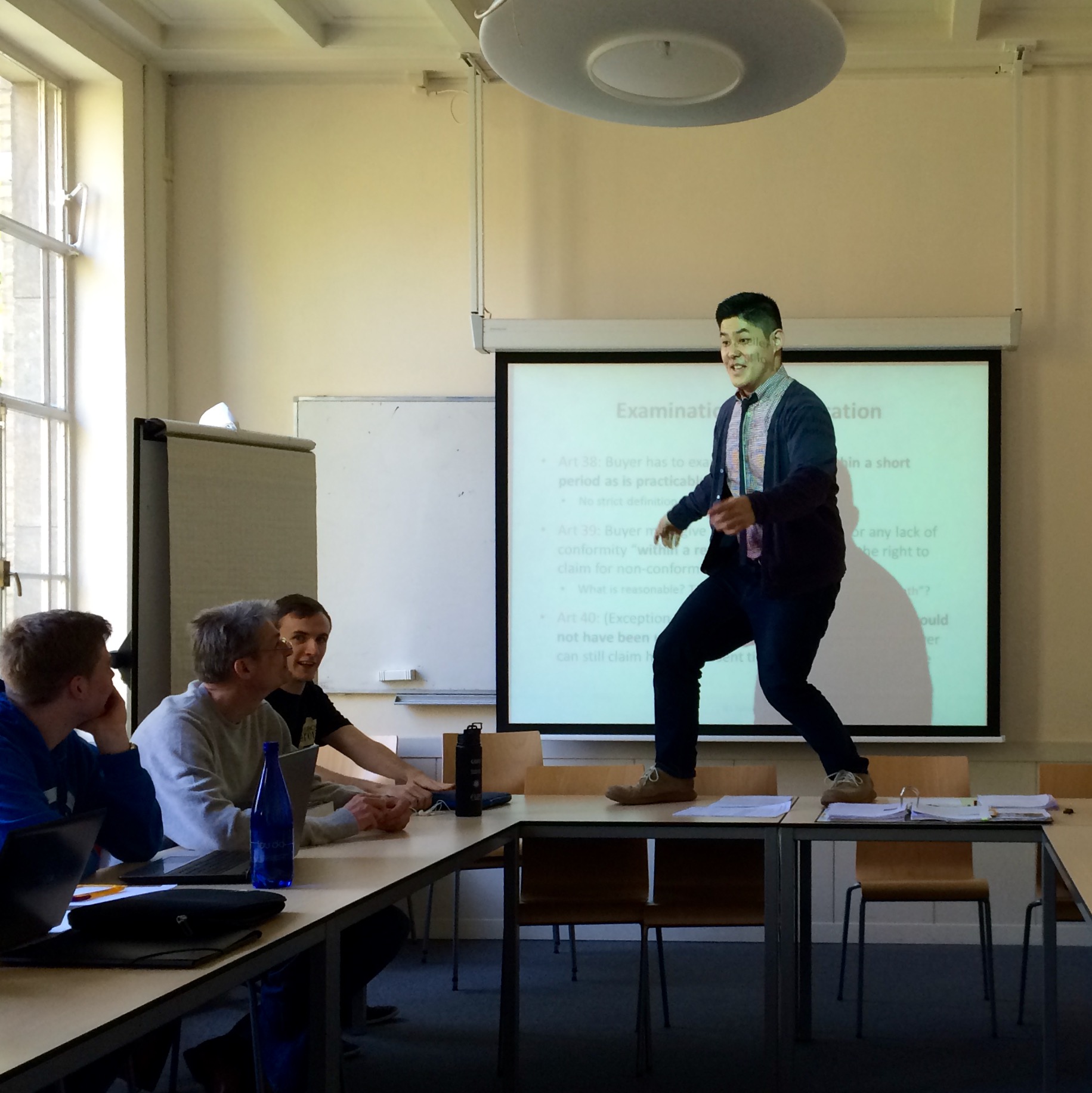 Dr Mark Kawakami (M.T.)
Assistant Professor of Private Law at Maastricht University Faculty of Law
Coordinator of International Business Law at the Faculty of Law, School of Business and Economics, and Hasselt University (BE)
Course Designer and Advisory Board Member for the UM Global Studies Program
Co-Founder of Maastricht Mediation Clinic
Organizer for "We Got Problems"
Privaatrecht
Faculteit der Rechtsgeleerdheid