Annemarie Koster (A.)
Epidemiology of Aging
Accelerometry
Sedentary behaviour, Physical activity
Obesity
Body Composition
Socioeconomic Health Differences
Go back to STAFF Social Medicine (SOCMED)"
Biography
After obtaining a Master of Science degree in Nutrition and Health Sciences from Wageningen University and a Master of Science degree in Epidemiology, Registered by the Netherlands Epidemiological Society, in 2002 Annemarie Koster started her PhD training at the former department of Health Care Studies at Maastricht University. Her PhD research focused on the explanation of socioeconomic health differences in old age.

After receiving her PhD degree in 2005, she obtained an American fellowship at National Institutes of Health (NIH), National Institute on Aging (NIA) in Bethesda, MD, USA. Within the Laboratory of Epidemiology, Demography, and Biometry with Dr. Tamara B. Harris, she continued her research in the field of aging.

From 2006 until 2011, dr. Koster worked at NIA and her research focussed on causes and consequences of obesity, changes in body composition, and physical (in)activity in old age. She worked with different large cohort studies including the Health ABC Study, AGES-Reykjavik Study, the NIH-AARP Diet and Health Study, and NHANES. At NIA, dr. Koster had the opportunity to develop a program around assessment of physical activity in older adults using objective measurements. The first component of the study consisted in setting up an ancillary study within the AGES-Reykjavik Study in Iceland to collect accelerometry data in a large group of older adults. The second component was the development of new methods to analyze accelerometry data.

In 2011, she returned to Maastricht University and where she is currently an Associate Professor at the Department of Social Medicine. Additionally, she is a member of the Management Team of The Maastricht Study (http://www.demaastrichtstudie.nl/), the largest observational study worldwide on type 2 diabetes. Her current research focusses on objectively measured physical activity and is aimed at understanding the health consequences of physical inactivity and obesity. Moreover, dr. Koster and her group are particularly interested in the health effects of sedentary behaviour. In 2011, she was awarded a Marie Curie Career Integration Grant to disentangle the relation between objectively measured sedentary behaviour and physical activity in relation to type 2 diabetes and diabetic complications. This project is one of the ongoing projects within The Maastricht Study using the objective physical activity data that are being collected. Dr. Koster still closely collaborates with the researchers at NIA/NIH on several projects.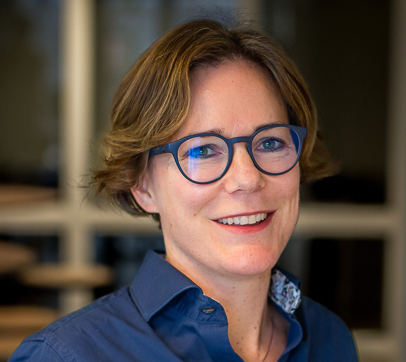 Annemarie Koster (A.)
Associate Professor
Programme: Inequity, Participation and Globalisation (IPG)
Sociale Geneeskunde
School CAPHRI, Care & Publ Health Res In
Fac. Health, Medicine and Life Sciences